ACCA KAPPA 1869 Deodorant Spray 125ml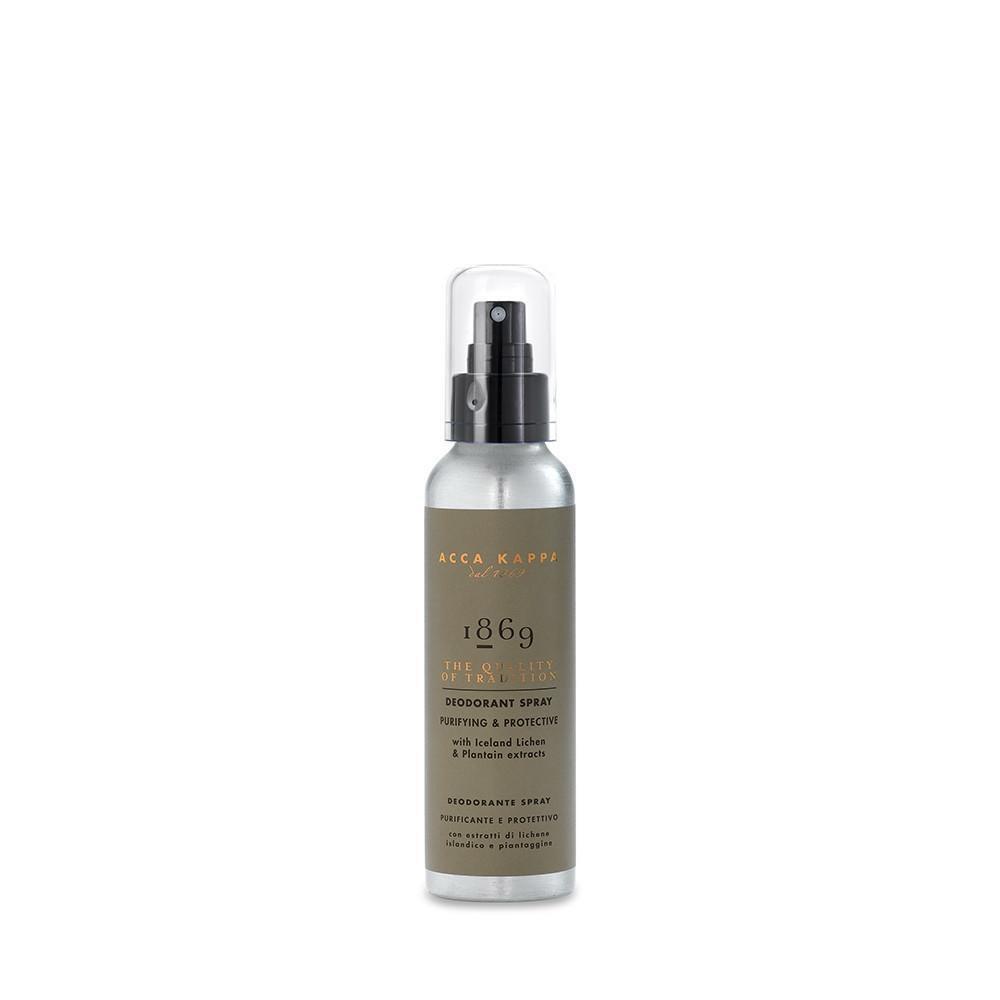 Characterised by its soft notes of leather accord, the 1869 range by ACCA KAPPA blends soft vanilla and amber scents to create an elegant and distinctive fragrance.
Purifying and protective, this Deodorant Spray allows the skin to breath whilst effectively eliminating odours. Long-lasting and formulated with Icelandic Moss and Plantain extracts.