21H331 MÜHLE VIVO, Plumwood Black Fibre Shaving Brush
MÜHLE
21H331 MÜHLE VIVO, Plumwood Black Fibre Shaving Brush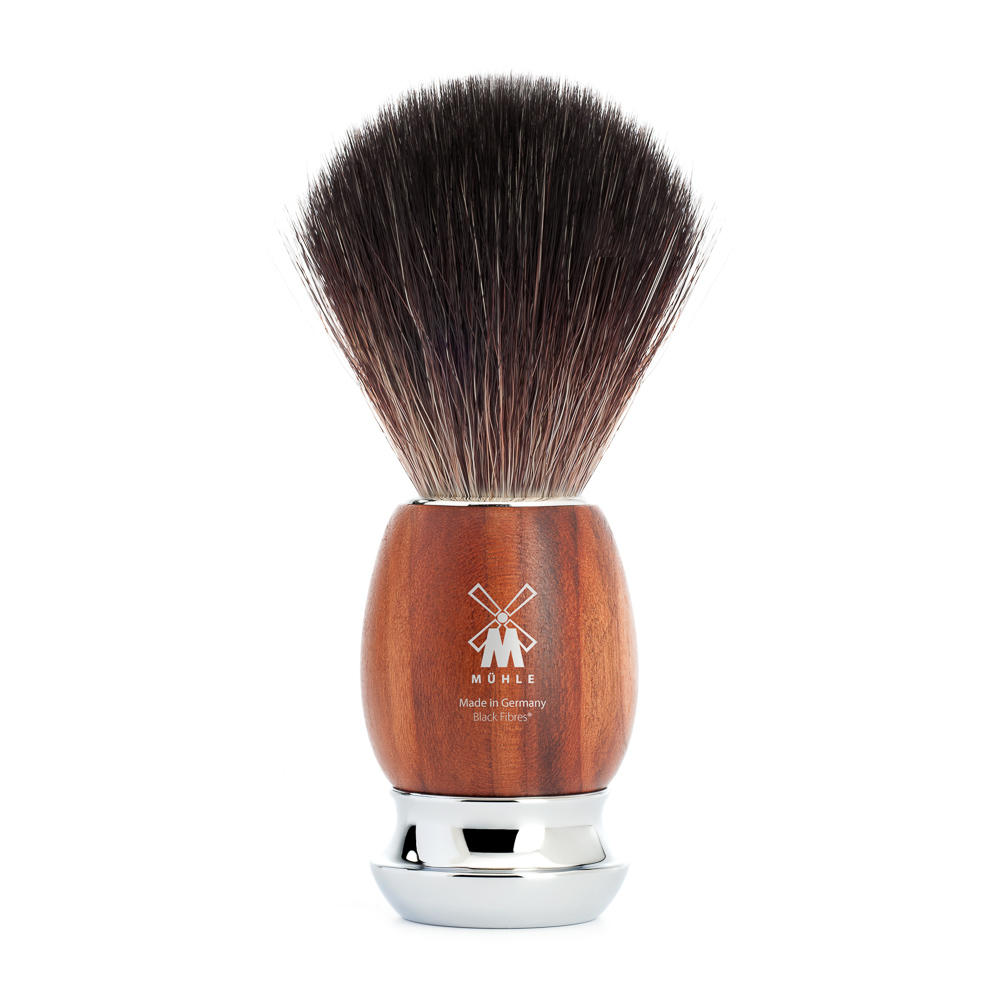 VIVO - Shaving brush from MÜHLE, Black Fibre, handle material plum wood 
Shaving brush with Black Fibre
Ring size M: 21 mm
Handles made of plum wood with chrome-plated metal highlights
The Material - Plum wood
Designers, turners and carvers have long since discovered the wood of the plum tree. They use the material for writing utensils, furniture and musical instruments. We have included it in our collection because of its intriguing colouring and vivid grain.
Another sustainable advantage is that it is an indigenous wood which is both hard and robust. To protect the wood against water, the surfaces are sealed once again with oil. The resulting soft gleam is a deliberate and highly attractive side effect.
Without chrome the world would forfeit a lot of its lustre. In the finish used for our wet shaving accessories it demonstrates its best qualities: The material is corrosion-resistant, very long-lasting and has a luxurious, alluring lustre. When contrasted with this, the colours and shapes of other premium materials are shown to their very best advantage.
The Brushhead - Black Fibre
We developed this purely vegan quality specially for wet shaving. In their dark colouring and softness the synthetic fibres largely resemble natural hair material of pure badger quality and are also a little softer at the tips.
The synthetic fibres possess equally good performance characteristics. At the same time, the fibres prove somewhat sturdier and more durable. Some users prefer this material not only due to its vegan properties, but also because it produces particularly creamy shaving lather.