ACCA KAPPA Amber & Sandalwood Home Diffuser with Sticks 250ml
ACCA KAPPA
ACCA KAPPA Amber & Sandalwood Home Diffuser with Sticks 250ml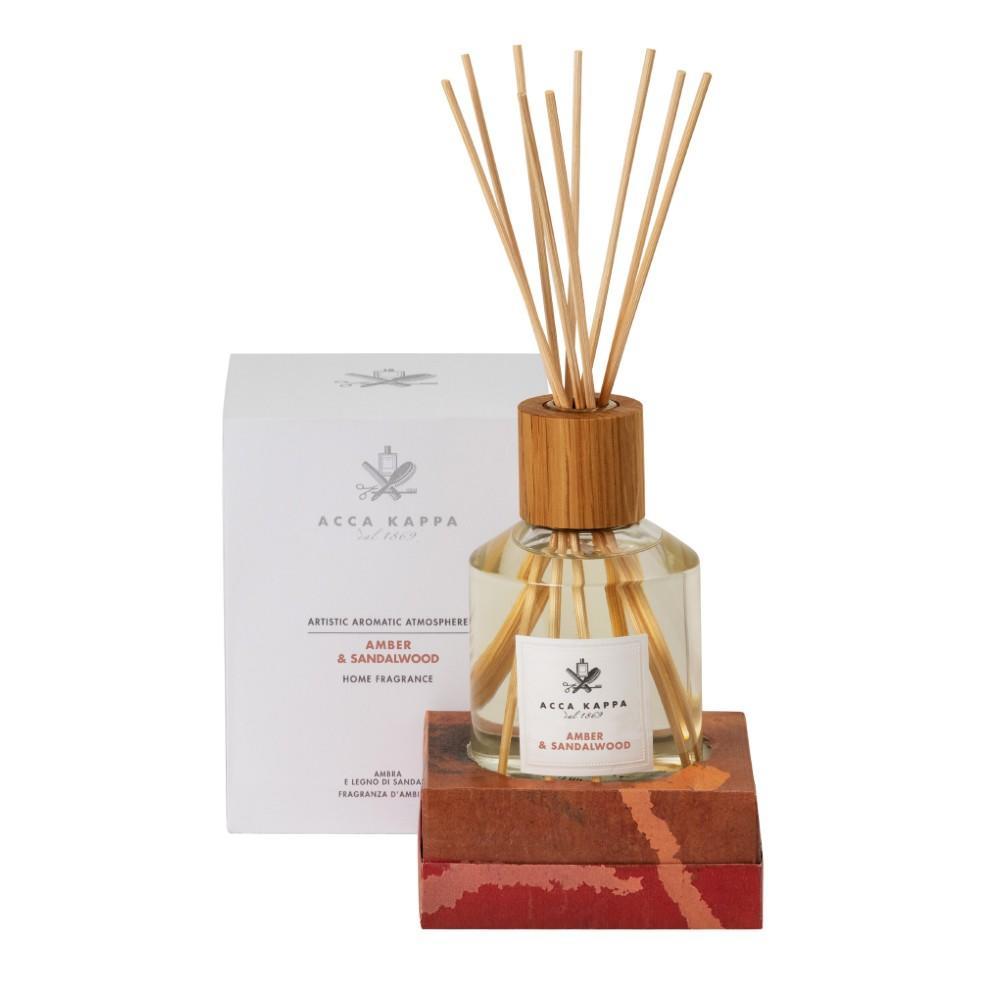 Every home fragrance by acca kappa tells a story of art, woven into emotions and imagination, that shines for its own personality. 
The essences spread vibrations in the air, stimulating the senses and elevating mind and soul. 
The warm and seductive hint of amber, blended with a full-bodied sandalwood and a sweet-tempered vanilla, create an exciting fragrance graced with an oriental edge. Earthly essences turn the air brightly colourful, before all merging in a passionate, spicy embrace.