ACCA KAPPA Giallo Elicriso Body Lotion (300ml)
ACCA KAPPA
ACCA KAPPA Giallo Elicriso Body Lotion (300ml)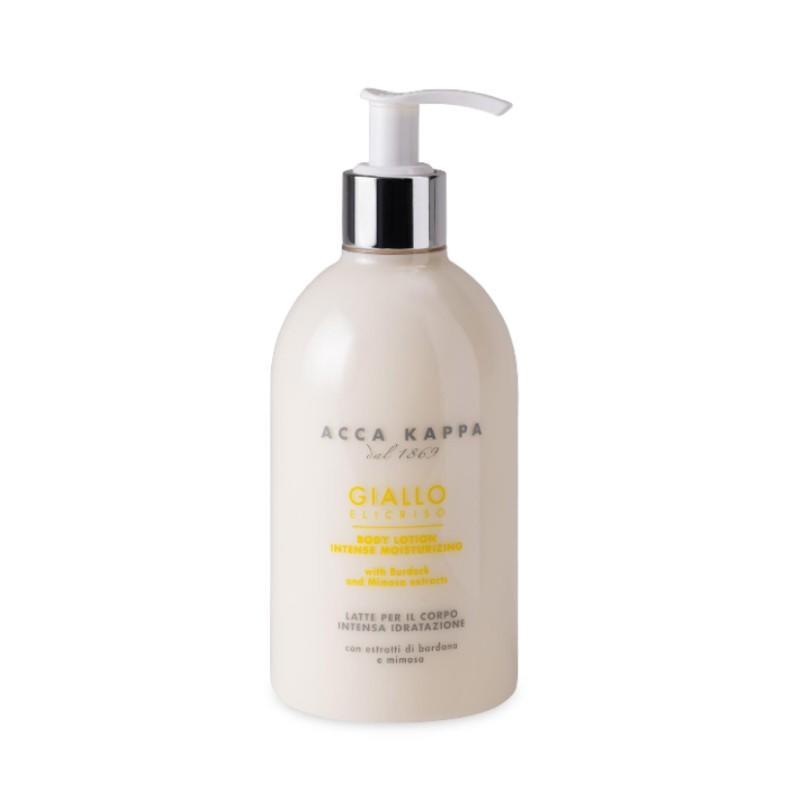 Inspired by the magic of the eastern Adriatic Sea, Giallo Elicriso harmonises scents of Violet leaves, White peppercorn, Nutmeg and Cedarwood. A warm yet deeply floral fragrance.
Deeply nourishing and revitalising, this body lotion leaves skin feeling fresh and hydrated. Formulated with Sweet Almond Oil, the lotion is rich in vitamin E and has a high fatty acid content making it ideal at fighting skin aging as well as treating dry and reddened skin. Suitable even for sensitive skin, this natural body lotion provides intense and deep nourishment to leave skin soft and protected.
Fast absorbing and non-greasy.