ACCA KAPPA Mandarin & Green Tea Body Lotion (300ml)
ACCA KAPPA
ACCA KAPPA Mandarin & Green Tea Body Lotion (300ml)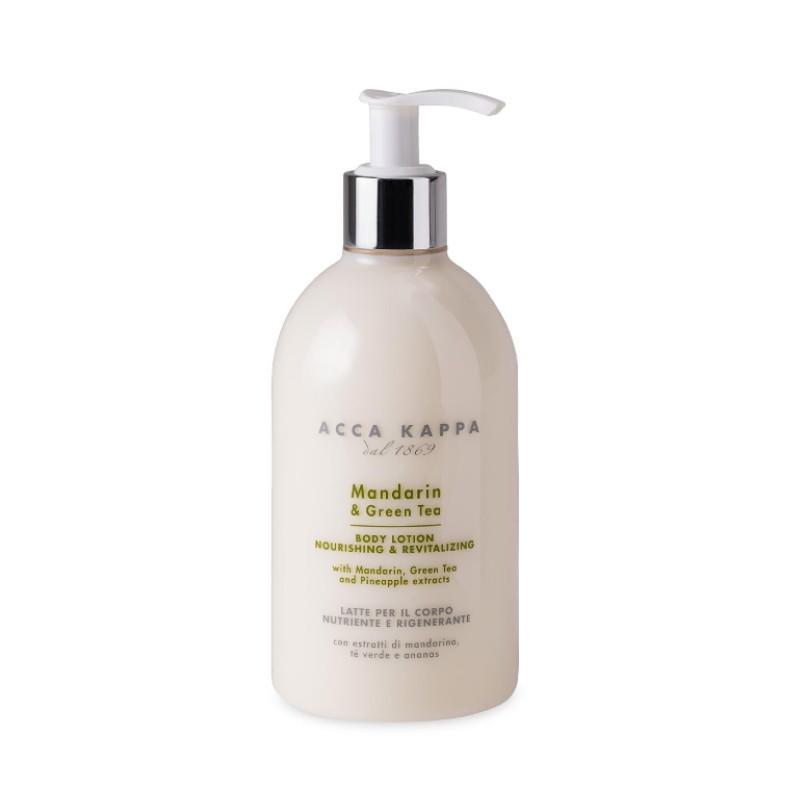 The intensity of the light, the warmth of the sun and the vital energy released by the aromas of the Mediterranean citrus. A fresh and tangy fragrance that celebrates the bright encounter between Green Tea and the essential oils of Orange, Grapefruit, Mandarin and Bergamot.
With its rich and fast-absorbing formula, this creamy body lotion leaves skin intensely nourished. Formulated with natural pineapple and green tea extracts, the lotion provides a powerful antioxidant and moisturising treatment. Vibrant hints of mandarin give an additional boost of Vitamin C, B and A - all essential for firmer, smoother skin!
Fast absorbing and non-greasy.