ACCA KAPPA Mandarin & Green Tea Gift Set of Eau de Parfum 100ml, Soap 150g, Hand Cream 75ml
ACCA KAPPA
ACCA KAPPA Mandarin & Green Tea Gift Set of Eau de Parfum 100ml, Soap 150g, Hand Cream 75ml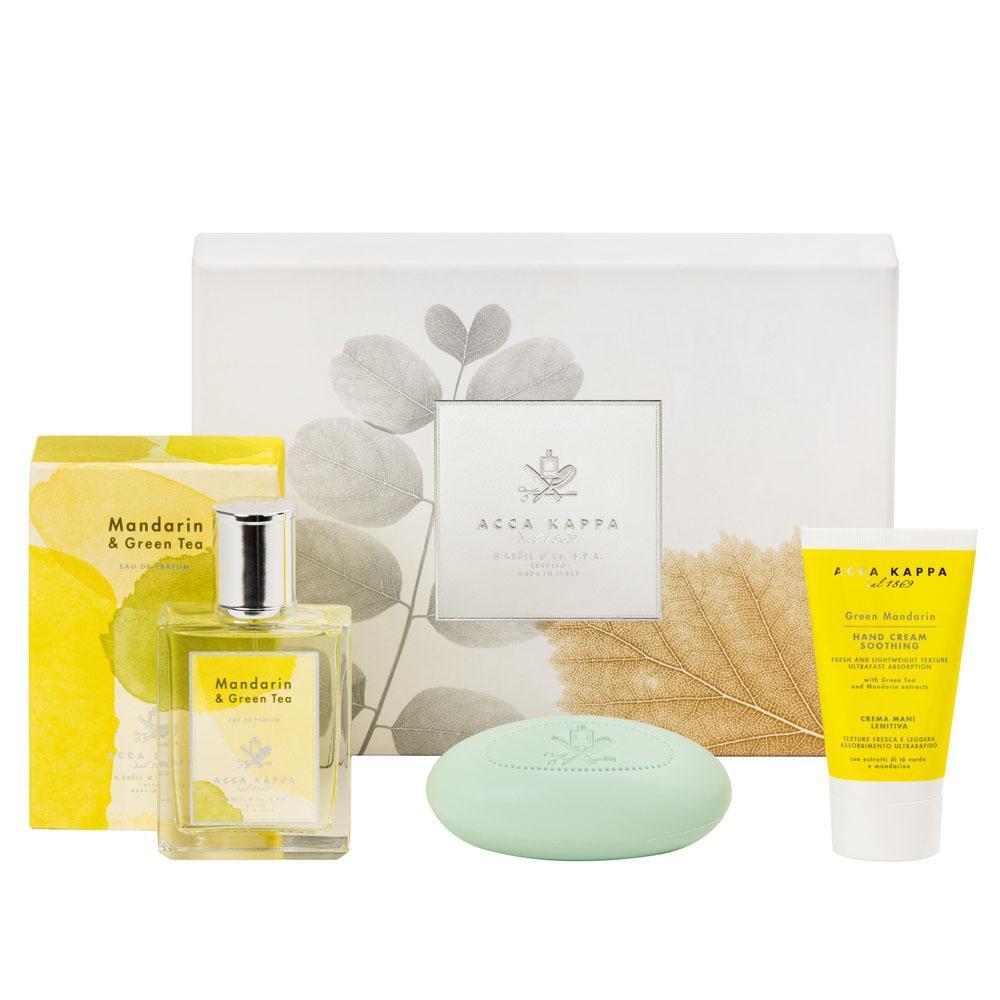 Mandarin & Green Tea Gift Set, including:
Eau de Parfum 100ml
Soap 150g
Hand Cream 75ml
Eau de Parfum
The intensity of the light, the warmth of the sun and the vital energy released by the aromas of the Mediterranean citrus. A fresh and tangy fragrance that celebrates the bright encounter between Green Tea and the essential oils of Orange, Grapefruit, Mandarin and Bergamot.
Soap
Made with pure plant and coconut oils, ACCA KAPPA vegetable soaps are softly scented and gently cleansing. Created using traditional techniques with raw materials of exclusively plant origin.
Handcream
Fresh, lightweight and ultrafast-absorbing this Hand Cream's formula provides immediate relief and hydration. Filled with natural extracts, the cream helps to protect the skin from free radicals and prevent photoaging.