ACCA KAPPA No Damage Natural Bristle Styling Brush (Small, Medium & Large)
ACCA KAPPA
ACCA KAPPA No Damage Natural Bristle Styling Brush (Small, Medium & Large)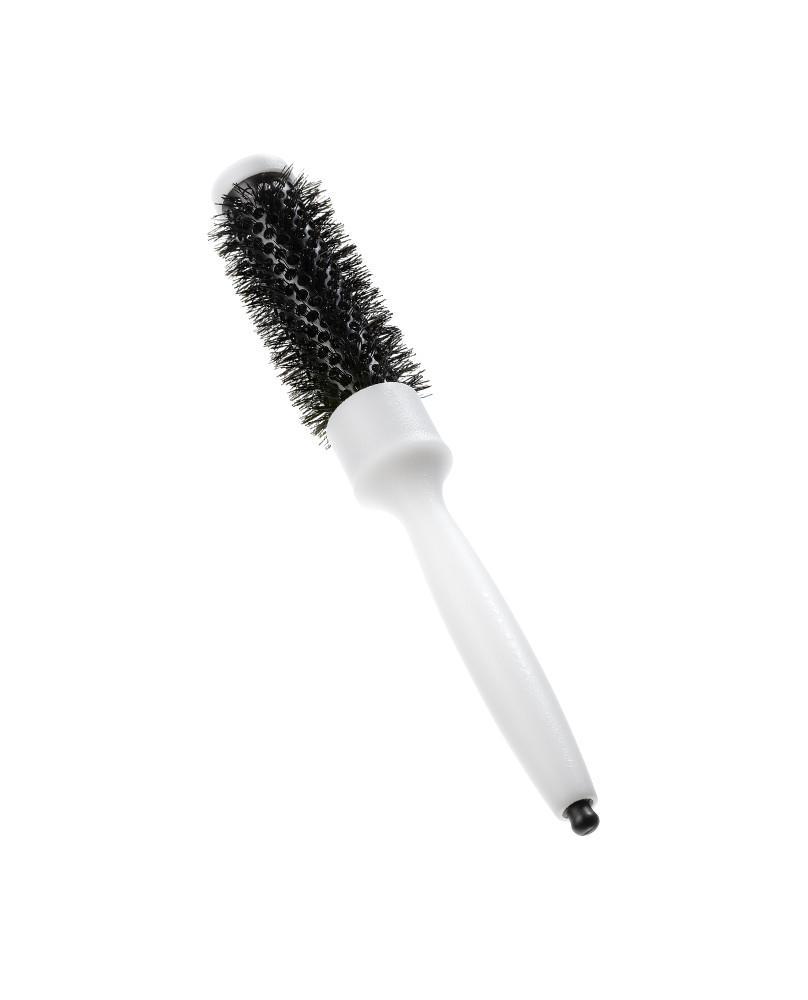 Day-to-day aggressors such as pollution, heat and stress can leave hair feeling brittle and dry. Specifically designed with delicate hair in mind, the NO-DAMAGE thermal brush range is made from 100% natural bristles which mimic the structure of the hair protecting the delicate hydro-lipid balance.
Treated in a special ceramic and tourmaline coating the barrel controls excessive temperatures and naturally releases negative ions to make hair hydrated, shiny and silky.
The NO-DAMAGE thermal brush allows you to dry quickly without dehydrating, with longer bristles making light work of even long and thick hair.
Did you know?
The brush also ensures antibacterial protection with a ring of ''silver ions'' found on the brushes handle and barrel. Great for keeping hair clean and fresh whilst maintaining scalp health.
Sizes
Small: 25mm
Medium: 30mm
Large: 35mm