ACCA KAPPA Sakura Tokyo Bath & Shower Gel (500ml)
ACCA KAPPA
ACCA KAPPA Sakura Tokyo Bath & Shower Gel (500ml)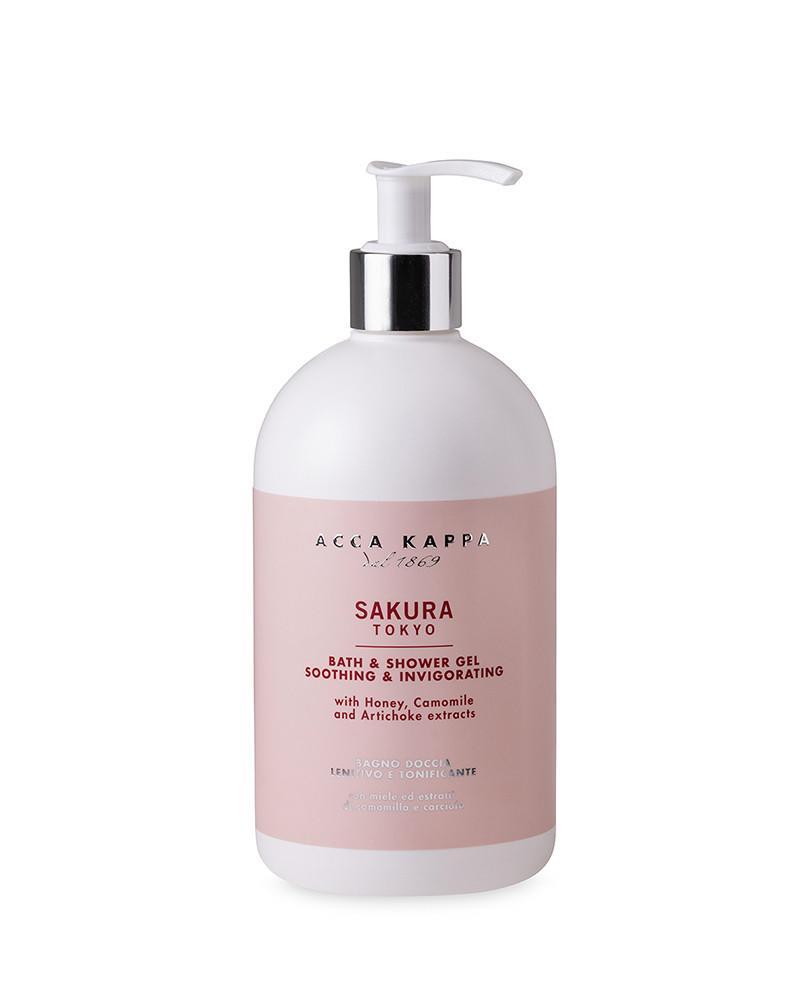 Known by the name of Hanami – literally "flower viewing", it is the time when Sakura, the cherry blossom, discloses its beauty to the world. Delicate and refined, the fragrance opens with a citrusy pinch of neroli followed with floral heart notes of cherry blossom and lily.
Suitable for all skin types, even dry and sensitive, this Bath and Shower Gel gently cleanses whilst maintaining the skins natural balance.  
A charming and relaxing experience, the shower gel is formulated with naturally soothing camomile and artichoke extract to help improve skin tone and elasticity.