ACCA KAPPA Sakura Tokyo Body Lotion (300ml)
ACCA KAPPA
ACCA KAPPA Sakura Tokyo Body Lotion (300ml)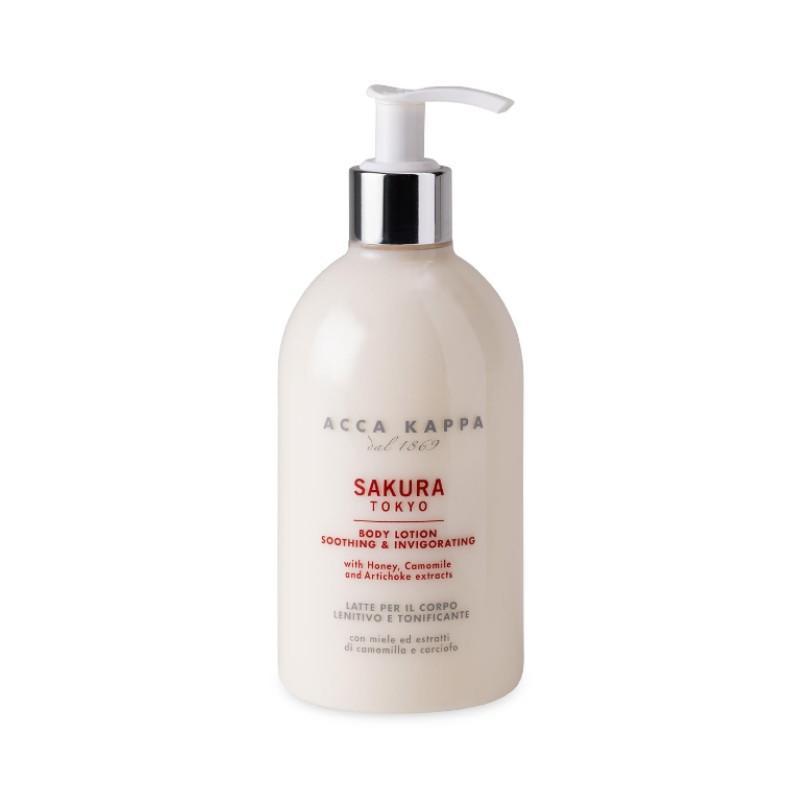 Known by the name of Hanami – literally "flower viewing", it is the time when Sakura, the cherry blossom, discloses its beauty to the world. Delicate and refined, the fragrance opens with a citrusy pinch of neroli followed with floral heart notes of cherry blossom and lily.
Soothing and invigorating, this body lotion is made with the highest quality vegetable oils, honey and camomile extract. Formulated to provide a nourishing and emollient treatment the lotion also contains extracts of artichoke and caffeine to encourage elasticity for an anti-ageing effect.
Fast absorbing and non-greasy.