ACCA KAPPA Soft & Volume Shampoo 250ml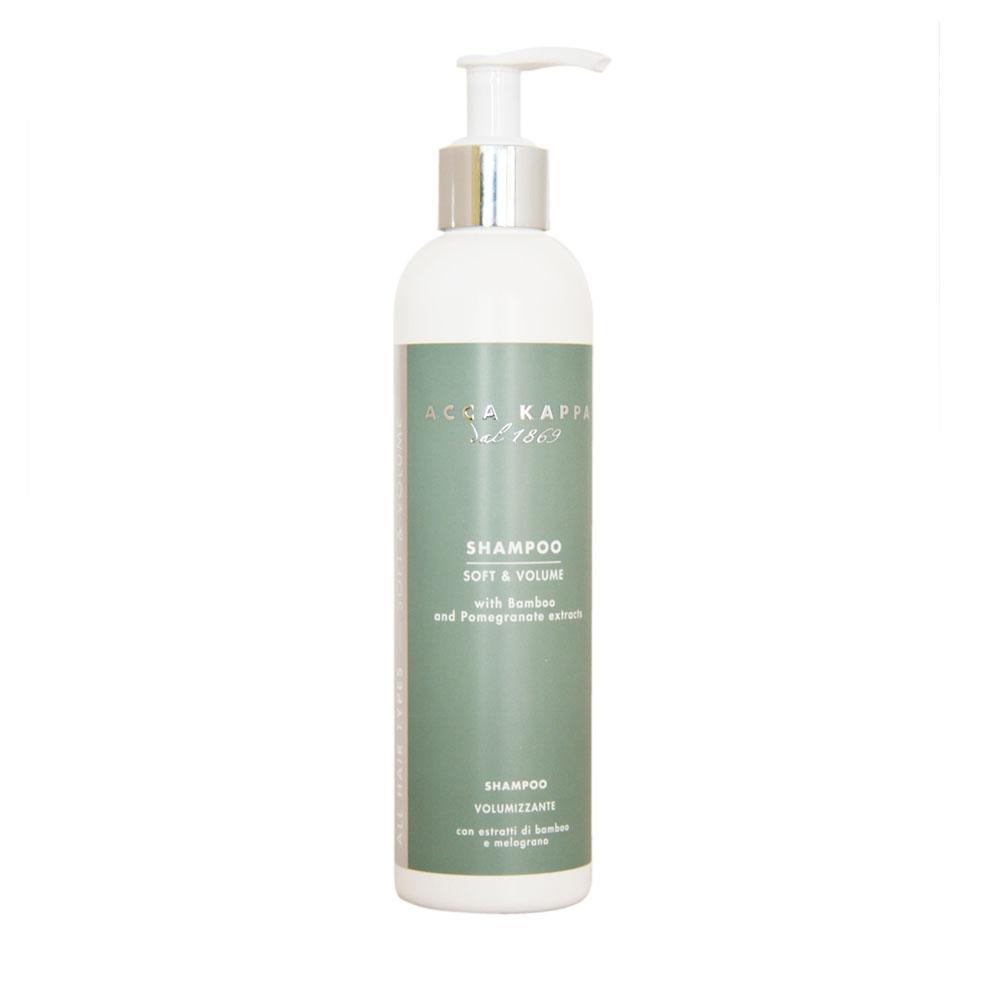 Provides a gentle cleansing experience. It acts as a volume booster and thickener. 
The natural extracts in its formula determine an effective moisturizing action, capable of enhancing the strength and elasticity of the hair fibre whilst nurturing the root as well. Your hair will turn soft, shiny and light in a few applications. 
Dermatologically tested.