ACCA KAPPA Toothpaste with Activated Charcoal 100ml
ACCA KAPPA
ACCA KAPPA Toothpaste with Activated Charcoal 100ml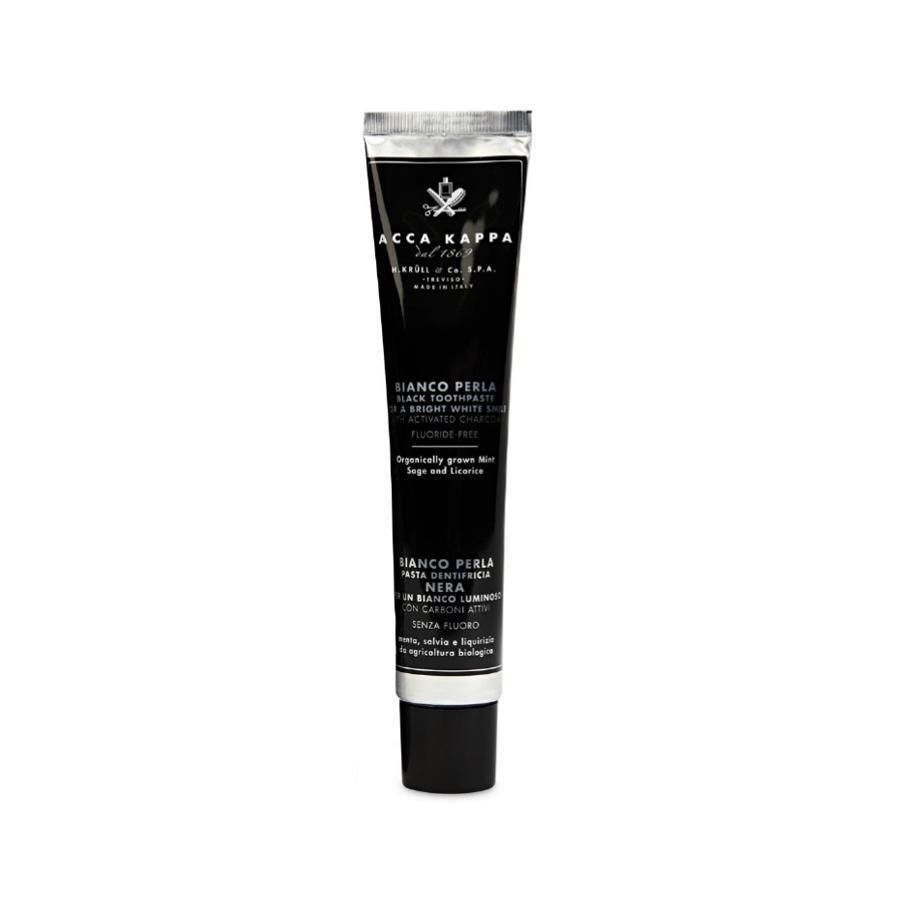 Thanks to its activated Charcoal, Acca Kappa toothpaste maintains and improves the natural whiteness of your teeth. Provides thorough oral hygiene and prevents cavities.
DOES NOT CONTAIN: SACCHARIN AND COLORANTS
INGREDIENTS
Aqua (Water), Sorbitol, HydratedSilica, Glycerin, Xylitol, Peg-32, Silica(SiliconDioxide), Cellulose Gum, Aroma, Charcoal Powder, Sodium Myristoyl Sarcosinate, Sodium Methyl, Cocoyl Taurate, Menthol, Ammonium Glycyrrhizate, Mentha Piperita (Peppermint) Leaf, Extract(*), GlycyrrhizaGlabra (Licorice) Root Extract(*), Salvia Officinalis(Sage) Leaf Extract(*), Sodium Benzoate, Benzyl Alcohol.
(*) Organically produced.