ACCA KAPPA Total Protection Toothpaste 100ml
ACCA KAPPA
ACCA KAPPA Total Protection Toothpaste 100ml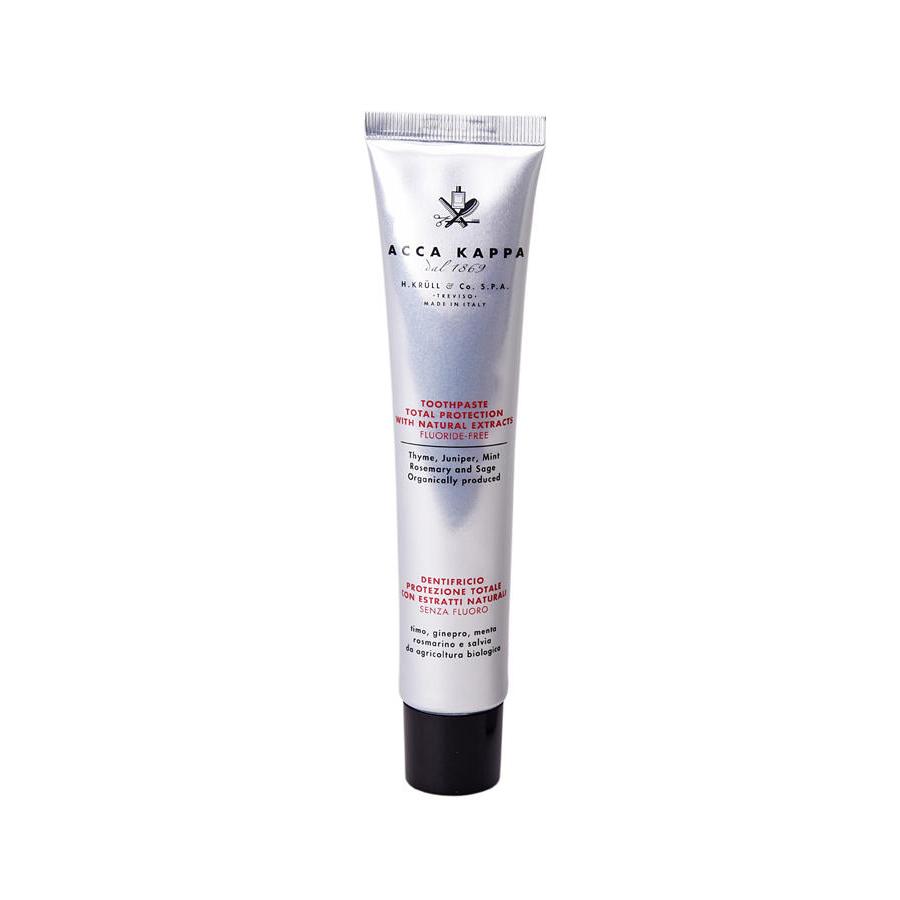 "TOTAL PROTECTION" TOOTHPASTE with essential oils and natural extracts of thyme, mint, rosemary, sage and xylitol, helps to prevent plaque, tartar build-up and cavities.
MAIN INGREDIENTS:
THYMUS VULGARIS EXTRACT (THYME EXTRACT) for an antiseptic and refreshing action.
JUNIPERUS COMMUNIS EXTRACT rich in essential oils, flavonoids and vitamin c – it has energizing, stimulating and purifying effects
MENTHA PIPERITA (PEPPERMINT) LEAF EXTRACT for its excellent restorative properties and flavour. ROSMARINUS OFFICINALIS EXTRACT (Rosemary leaf extract) for its strong toning, refreshing and purifying properties.
SALVIA OFFICINALIS (SAGE) LEAF EXTRACT with its refreshing and sanitizing action and  antibacterial properties.
MALALEUCA ALTERNIFOLIA LEAF OIL (Tea Tree Oil) for an antiseptic and antibacterial action.
XYLITOL (Xilitolo) helps to prevent plaque, tartar build-up and cavities