ACCA KAPPA Airy No. 1 (Nylon Bristles)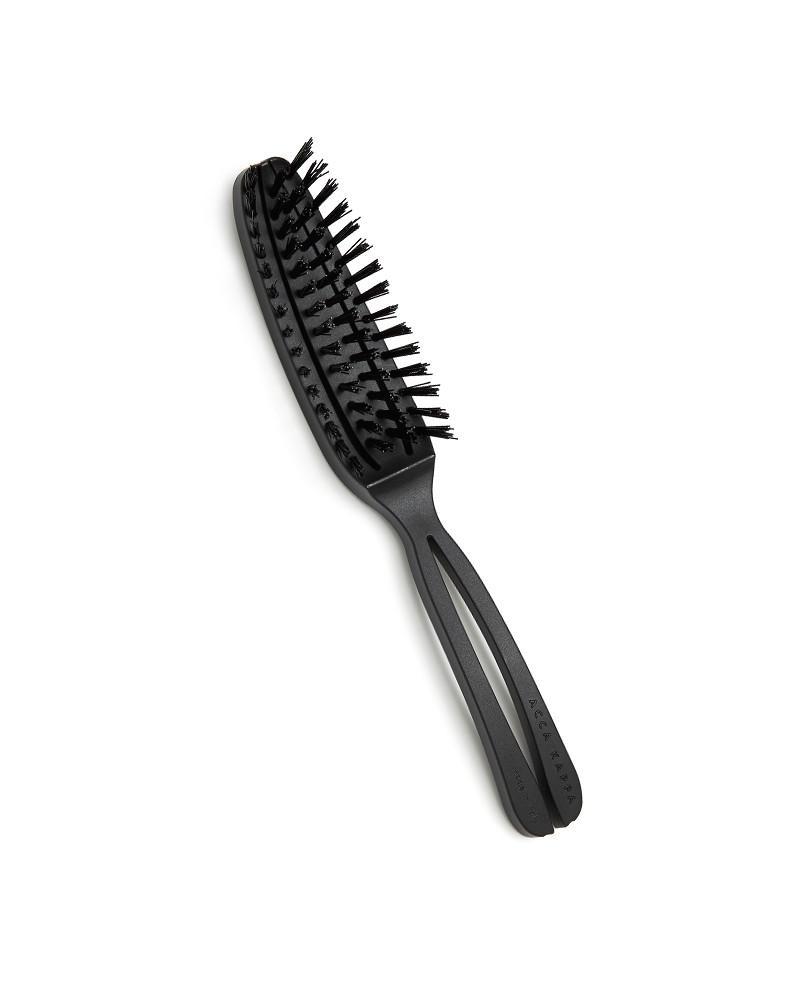 With its flexible movement of the trident, the AIRY collection is ideal for evenly distributing pressure on the scalp. Complete with Nylon Bristles, Airy no.1 can be used to distribute hair care products (even under the shower) and is easy to wash and maintain. Perfect for both men and women alike, the light and flexible brush is suitable for all hair types, even the most delicate.
Anti-static, Carbon-fibre handle.