ALTO MAR, the new Musgo Real Fragrance
The starting point, the arrival pier, the endless horizon. The newest Musgo Real fragrance 'Alto Mar' is an ode to the sea with its infinite possibility and might. Literally translating to 'high seas' and presented in a luminous and vibrant blue, the line pays homage to Portugal's affinity with the water, and their heritage as a coastal nation of 'great navigators in search of a new frontier'. A fitting tribute for Claus Porto, a brand with roots in the Portuguese trading town of its namesake dating back to 1918. Vibrant, fresh and invigorating the Alto Mar line consists of an Eau de Toilette and soaps in different shapes and sizes, with a very special formula that contains the essence of the Atlantic Ocean.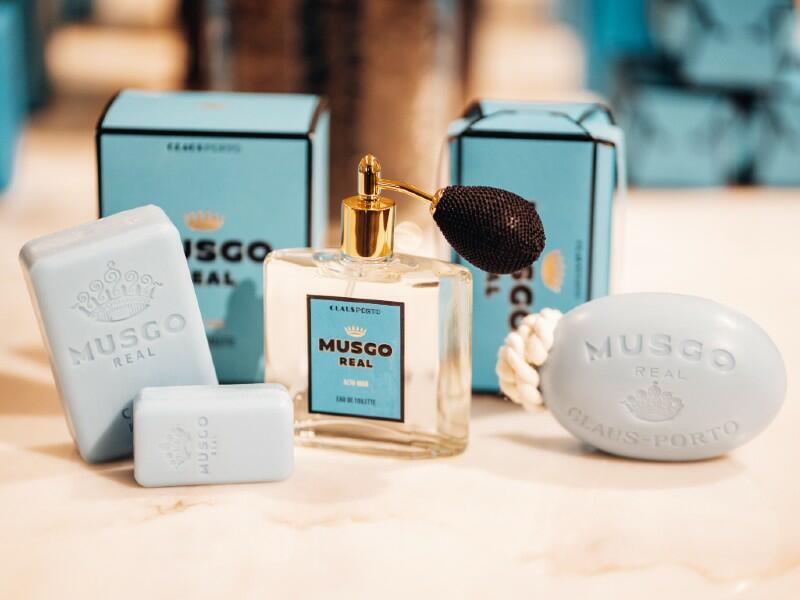 The Alto Mar Line at the launch event, summer 2023
The Scent: Fresh Aquatic with an Aromatic Heart
The fragrance opens with fresh and light notes of anise, a hint of mint and 'calone'. Accidentally discovered by chemists when searching for a food additive that would give the taste and aroma of watermelon, calone produces a fresh seaside olfactory effect through strong marine scents, and has undertones of subtle florals, and of course, watermelon rind. Immediately evoking crystalline waters and sun-kissed shores, the Eau de Toilette reveals a powerful aromatic heart where rosemary and absinth dominate over a base of vetiver and exotic woods, giving a Mediterranean Sea breeze sensation, along with an air of depth and mystery.
Olfactory Notes:
Top Notes: Calone, Mint, Anise
Heart Notes: Absinth, Jasmine, Rosemary
Base Notes: Cashmere Woods, Sandalwood, Tonka Vetiver
Perfume Creator: Daphné Bugey
The creation of this new fragrance is signed by French perfumer Daphné Bugey, who has lived in Portugal for the past 5 years specifically to live closer to the ocean, her muse for this new fragrance. Daphné sees learning as an inexhaustible source of inspiration and all her creations reflect this: audacious, spontaneous and free. Bugey first came across Claus Porto when she arrived in Portugal in 2018 and "immediately realised the immense richness and incredible potential of the brand". Daphne describes the sea as an element that is "almost mystical" in Portugal, prompting Claus Porto to raise the bar and literally include a "little part of the sea" in both the Alto Mar fragrance and soap formulations.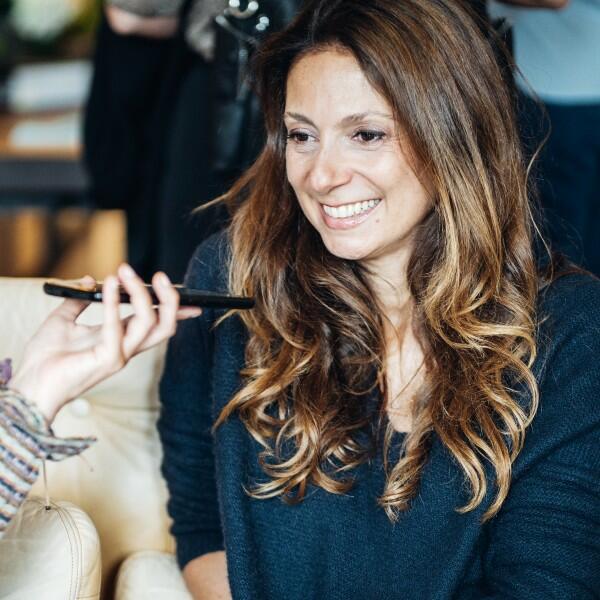 Daphné Bugey at Alto Mar launch event, summer 2023
Star Ingredient: Macroalgae Extract
For the creation of Alto Mar, Claus Porto partnered with fellow Portuguese company 'Algaplus', who have been dedicated to the controlled and sustainable culture of seaweed species from the Atlantic coast, since 2012. And so, in a natural, biologically certified terrestrial system the star ingredient for Alto Mar was obtained: watery Bladderwrack extract, AKA seaweed extract or macroalgae extract (in case Bladderwrack is a bit of a mouthful). Rich in nutrients and of sustainable origin, macroalgae extract reinforces marine notes and the aquatic perception of the fragrance and combines with soybean oil in the Alto Mar Soap to provide deep hydration, making skin feel clean and comfortable.
The plant-based soaps are available as the iconic 'Soap on a Rope' as well as a bar soap and delightful soap minis which can be specially requested for gift with purchase promotions.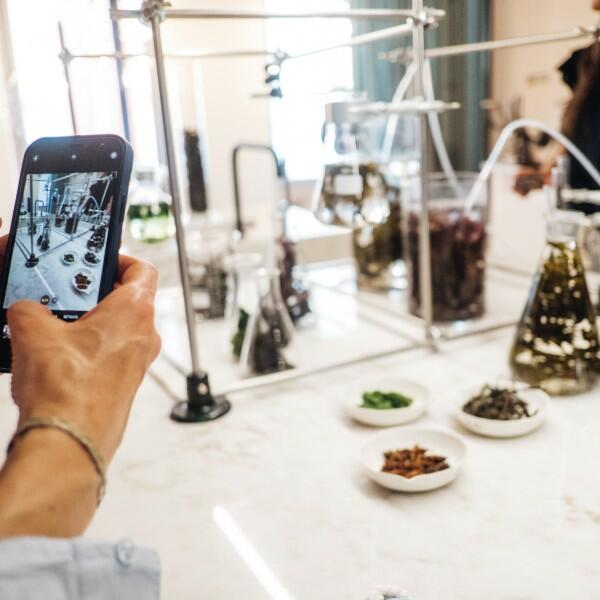 Alto Mar ingredients at launch event, summer 2023
Packaging and Presentation
The vibrant and luminous blue chosen for Alto Mar is evocative of the inspiration for the fragrance, the sea, as well as the aquatic olfactory notes at the heart of the scent. The Eau de Toilette bottle has retained the angular Art Deco design of the Musgo Real collection and is presented with a retro-inspired black and gold atomiser 'puffer' spray, enhancing the application experience. For travel purposes the puffer atomiser can be removed and replaced with a cap, so the fragrance can then be applied more like a traditional 'splash'.
A pure cotton cord is used for the Soap on a Rope, making it both practical and easy to use. Innovative packaging has been designed to be fully recyclable, totally glueless and sustainable.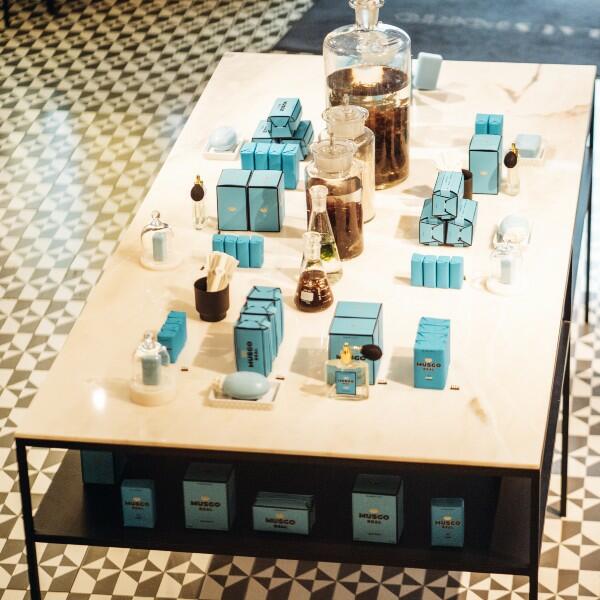 Alto Mar at Claus Porto Store for launch event, summer 2023
Musgo Real Alto Mar Line, RRPs:
Musgo Real Alto Mar Eau de Toilette: £95
Musgo Real Alto Mar Soap on a Rope: £24
Musgo Real Alto Mar Body Soap: £16
Musgo Real Collection
Launched by Portuguese brand Claus Porto in 1936 Musgo Real (meaning 'Royal Moss') was one of the very first grooming collections for men. Combining classic scents with formulas enriched with the finest ingredients the collection quickly grew in popularity, becoming one of Claus Porto's best performing lines. Prioritising quality and craftsmanship, contemporary Musgo Real creations like Alto Mar and Black Edition retain the inherent essence of the iconic men's collection: elegant, sophisticated and minimal with a masculine touch.
Order Musgo Real
The Musgo Real collection is available from the Brighton Group warehouse in East Sussex for exclusive UK retailers.
Apply for a Trade Account with Brighton Group