Stay True to Yourself with Triumph & Disaster Hair Care Rituals
Step 1/ Cleanse
Triumph & Disaster Shampoo: Deep Cleansing, gentle foaming and 100% naturally derived, T&D Shampoo is enriched with Hydrolysed Keratin & Argan Oil that will leave hair and scalp cleansed, moisturised and becalmed. Fresh peppermint notes and tazman pepper actively treat the scalp and the keratin rich formula ensures volume and structure are kept in balance, giving damaged hair the chance to recover & rebuild. Sulphate & Silicone free.
"Like a girl called Tigerlily dancing under soft light, twirling in the corner."
Step 2/Treat
Triumph & Disaster Conditioner: Silicone free, rich in Keratin, Argan oil and fortified with natural benefits of the Colza plant, this hydrating and calming conditioner is engineered to repair, detangle and destress modern hair, whilst delivering natural volume & shine.
"Like a vision from the future; green science, rich in logic and loyal to the end."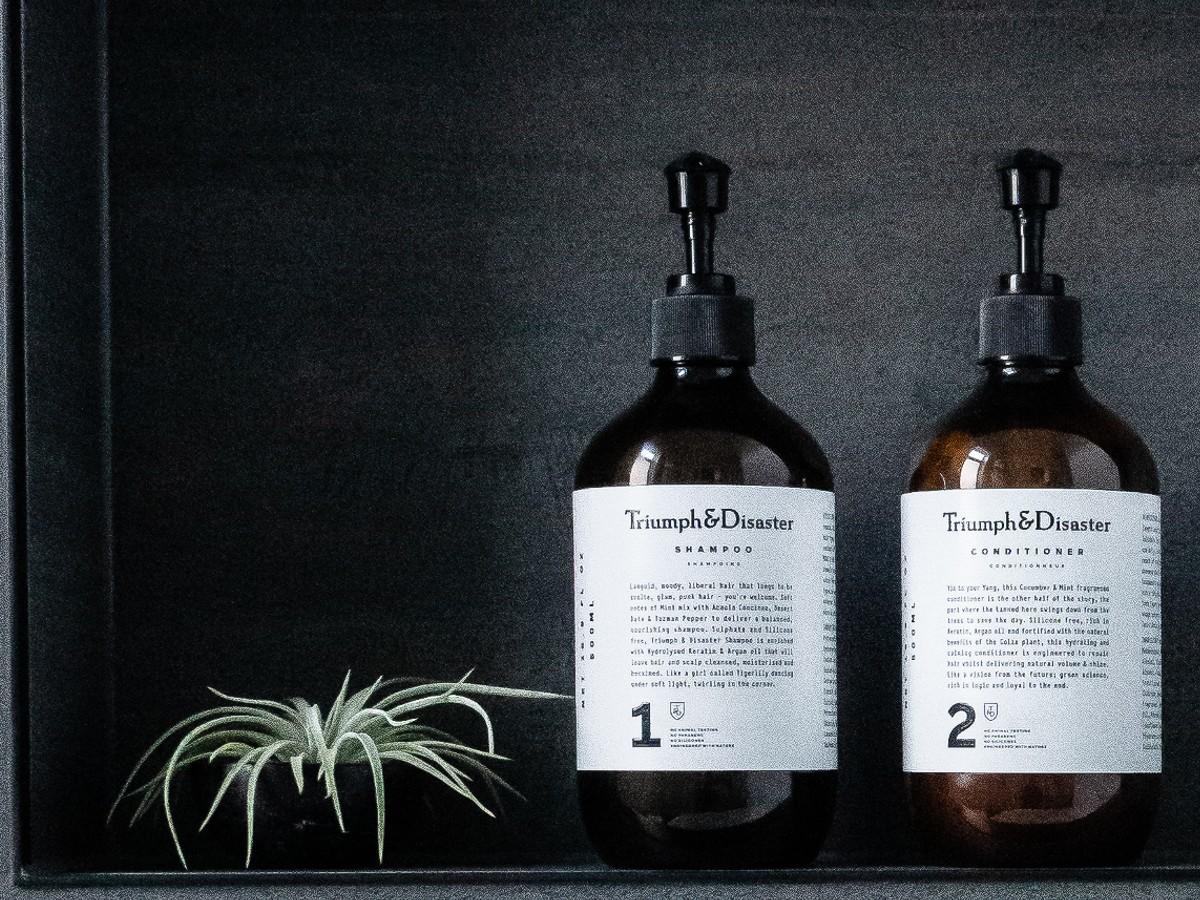 Step 3/ Style & Protect
Karekare Hair Tonic: All natural sea salt spray with an exotic fusion of natural salts and essential root extracts, blended to deliver the very definition of wild, dangerous hair. For vibrant, textured hair spray into damp or dry hair, style with your hands, comb or brush and let dry.
"Named after the famous beach on New Zealand's West Coast, Karekare Tonic takes bland, dull, lifeless hair and drags it to the dance floor for one last intoxicating fling."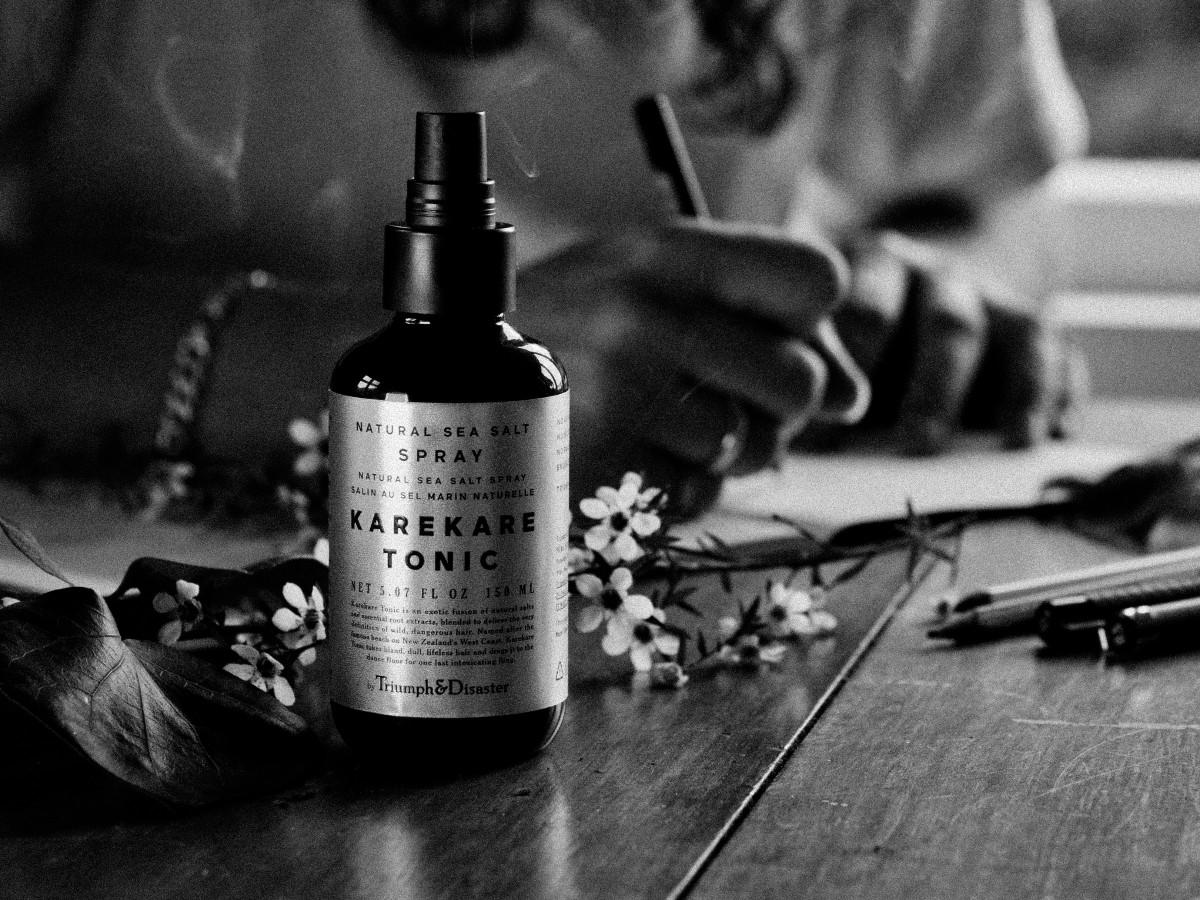 Coltrane Clay: Utilising White Clay, Beeswax mixed with Pracaxi Oil and a splash of Brazil wax this medium hold matte clay creates the perfect hold for those who want a firm, healthy wave, flexible enough to mould your own way, but strong enough to keep it that way.
"When it comes to crafting a look and personal style we believe in wearing your heart on your sleeve and shooting for the end zone."
Ponsonby Pomade: 'Dragon's blood' is a natural tree resin that combines with Harakeke to treat and balance the scalp while Argan Oil attacks split ends and promotes healthy hair growth. Ponsonby Pomade is a water based, nutrient rich product that treats the hair and the scalp while you use it.
"In one wave of the metaphorical comb Ponsonby Pomade is redefining the category , proving that a pomade can both style your hair while also protecting it from damage."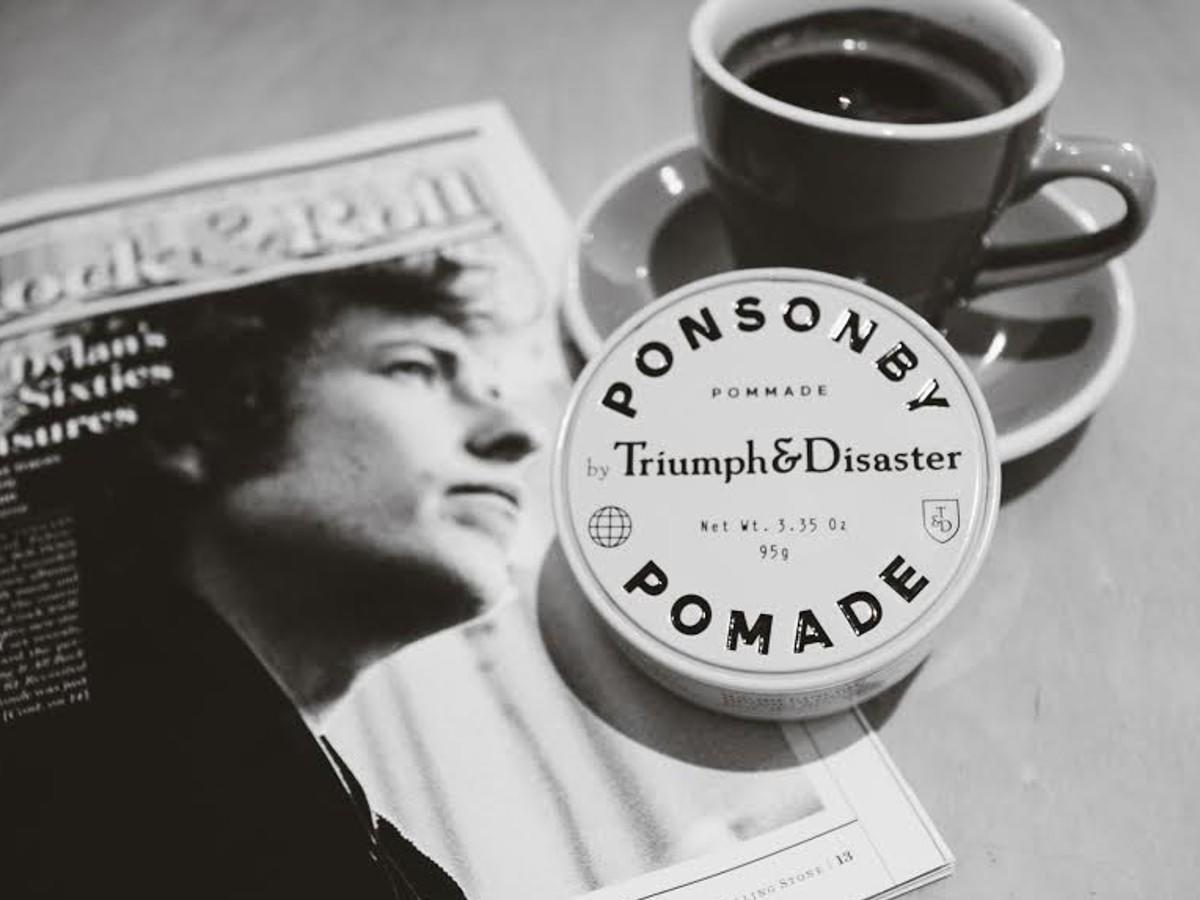 Fibre Royale: A strong product, natural product that provides strength and hold without adding volume or dulling natural shine. Utilising a bespoke blend of Beeswax, Argan oil and Kawakawa to mould the hair and treat the scalp, Fibre Royale (in France they call it something else) is a strong hold, low volume product that delivers a natural look and style. Perfect for medium to long hairstyles, ideal for both men's and women's cuts, best for thicker hair types. Infused with T&D's bespoke 'Santa Monica' fragrance (a juxtaposition of muscle, art and good times).
"Many tread the path but few keep the way. Be true to yourself, this is Fibre Royale's DNA."
Like what you're reading? Here's some more BG Blog recommendations for you:
Here's some Brighton Group blog recommendations for the latest in beauty & grooming:
Less is More with Triumph & Disaster Face Care... Learn more
Triumph & Disaster : Apothecary and Skincare Foundry... Learn more
Time for a New Companion... Learn more