The New ENTHUSIAST PRO by MÜHLE
MÜHLE Enthusiast ProIntroducing the ENTHUSIAST PRO: The new straight razor from MÜHLE
As the UK distributor for MÜHLE for nearly a decade, we've been approached on several occasions over the years from MÜHLE Customers as well as retail partners with requests for a straight razor. This isn't an unreasonable request, the MÜHLE brand is synonymous with the best shaving has to offer particularly hardware: razors and brushes. Yet, while their safety razor options are iconic and praised in many a shaving forum there hasn't been a straight razor on offer- until now. In typical MÜHLE style the brand opted to take time to bring this product to the market, prioritising quality and details as always. With the ENTHUSIAST PRO now available at our East Sussex warehouse for exclusive UK retail partners, we'll take you through the key features of this shaving marvel.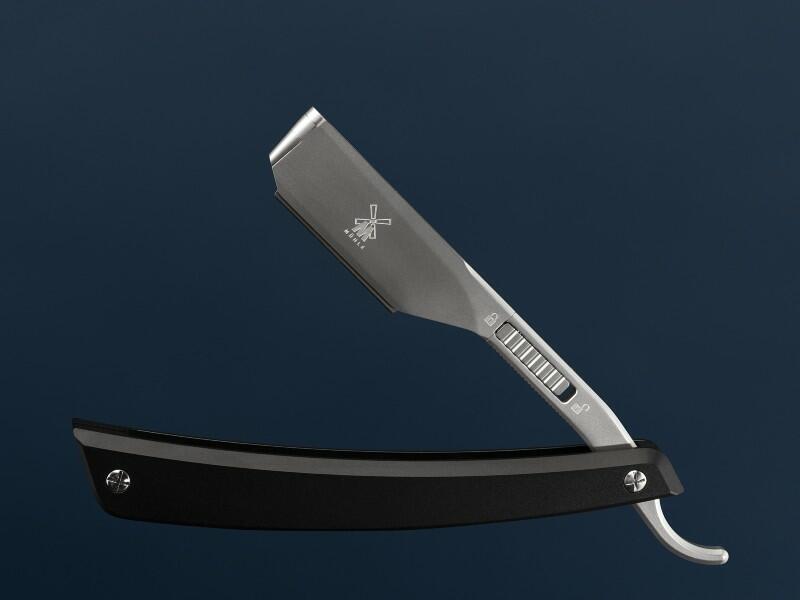 Who is this razor for?
The clue is in the name with this one, and as you'd expect with a straight razor, it's a tool for practiced hands and well suited to experienced enthusiasts and professionals alike. So far, the ENTHUSIAST PRO has received praise from experienced barbers. Connor Mcleod, Founder and Head of CMC Barbershop says, "The blade is a little more exposed than a traditional straight razor, which means you can into the corners better for precise contours and a nice, close shave. For me, the razor has the perfect weight and is very pleasant to work with." Oran Lasocki, Head Barber at MÜHLE London agrees that the Pro offers a particularly close shave adding, "The Pro is a beautiful tool. You will not find a more aesthetic razor on the market! I am particularly impressed that changing the blade is so easy and self-explanatory. The grooves and indentations ensure the blade is not bent and is not exposed too much or too little."
Materials & Design
Created using 316L Marine-grade stainless steel and black anodised aluminium the *New* ENTHUSIAST PRO by MÜHLE uses materials specially selected for their quality, durability, and beauty.
Naturally corrosion resistant, stainless steel is reliable and low maintenance while anodised aluminium allows for a handle that is balanced and perfectly ergonomic. The top-class tool is easy to disinfect, ensuring maximum durability that almost completely rules out material fatigue or wear providing users with a professional shaving tool that can last a lifetime and beyond.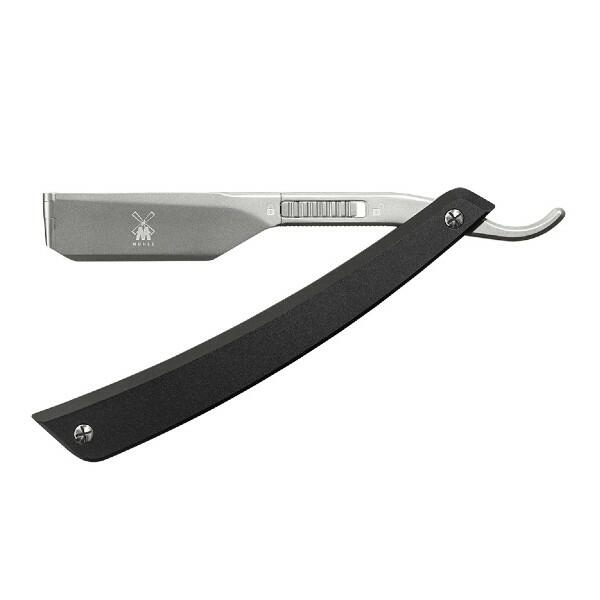 How to Use
The ENTHUSIAST PRO is compatible with 'single edge blades' or 'half blades' which can be purchased from a variety of manufacturers. Standard razor blades can also be split and used, however extreme caution and care must be taken: ensure the blade is still wrapped in its protective paper when breaking in half. One half of the razor can be used immediately, with the other half stored away safely, ensuring it is kept clean until it is needed.
MÜHLE have created a useful video on this which you can watch here:
Pair With: *New* Contour Shave Gel
Not one to do anything by halves, in addition to launching the ENTHUSIAST PRO, MÜHLE have also launched their Contour Shave Gel. The non-foaming, clear gel allows the blade to glide gently over the skin and is lightly fragranced with fine scents of cedar wood and bergamot, allowing for a super-smooth shave. Head Barber, Oran Lasocki, describes the Contour Gel as 'a game changer' and recommends using Contour Shave Gel for both straight razor and safety razors users as it allows 'razor and blade to effortlessly glide across the face, reducing friction and irritation while maintaining a smooth and close shave,' he adds that 'it can be used solely as a shave gel or a pre shave gel if you have oily skin in place of a pre-shave oil'.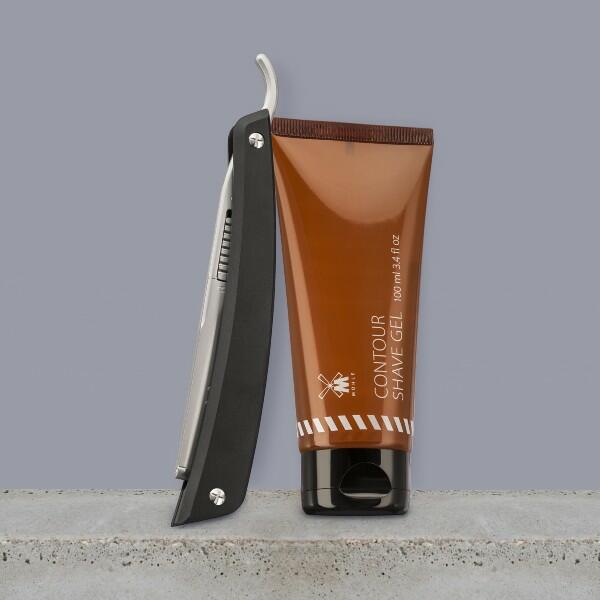 ENTHUSIAST PRO & Contour Shave Gel RRP's
MÜHLE Contour Shave Gel; £9.95
The MÜHLE Collection
Founded in 1945 by Otto Johannes Müller in Germany's Erz Mountains, MÜHLE is renowned around the world for its shaving hardware: razors and brushes, as well as accessories, skin, and beard care. A medium sized family-owned and run business, in its third-generation, brothers Christian and Andreas Müller lead the company today. With the manufactory still based in the beautiful mountains of Saxony, and brand flagship stores in Berlin and London, MÜHLE combines meticulous craftsmanship with the latest technology and a progressive outlook.
Order MÜHLE
The MÜHLE Collection is available from The Brighton Group warehouse in East Sussex for exclusive UK retailers.