ACCA KAPPA Sakura Tokyo Hand Cream 75ml
ACCA KAPPA
ACCA KAPPA Sakura Tokyo Hand Cream 75ml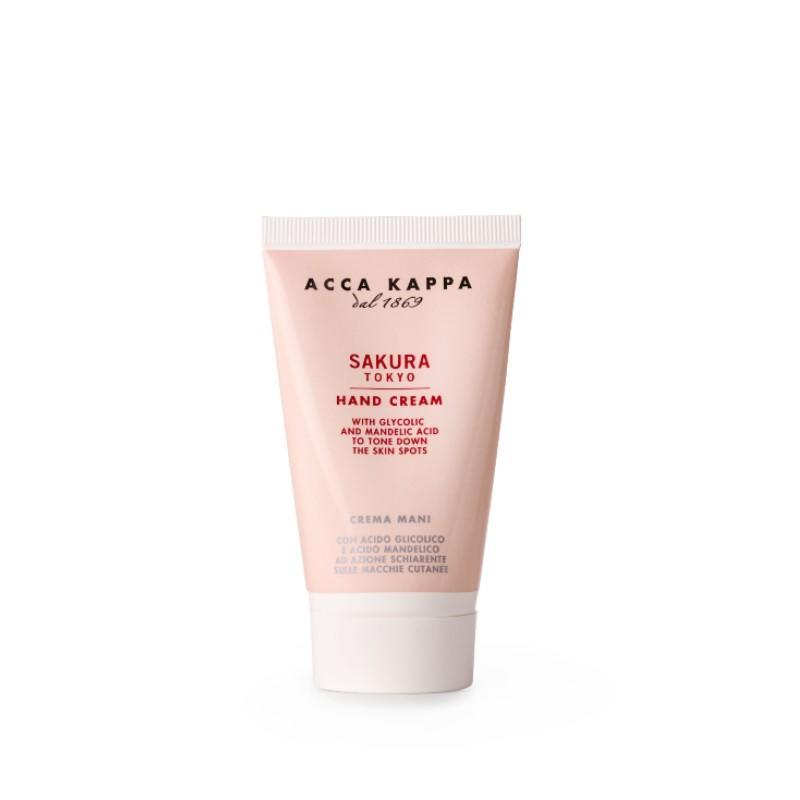 Moisturizing and protective hand treatment.
Rich in shea butter, the cream melts on the skin and performs an important nourishing action. Its formula combines the exfoliating properties of Glycolic and Mandelic acid, highly effective in toning down skin spots. Sprouts extract and oat protein provide a soothing and emollient effect.
Fast absorbing. Leaves skin soft and silky.