ACCA KAPPA Calycanthus Bath & Shower Gel 500ml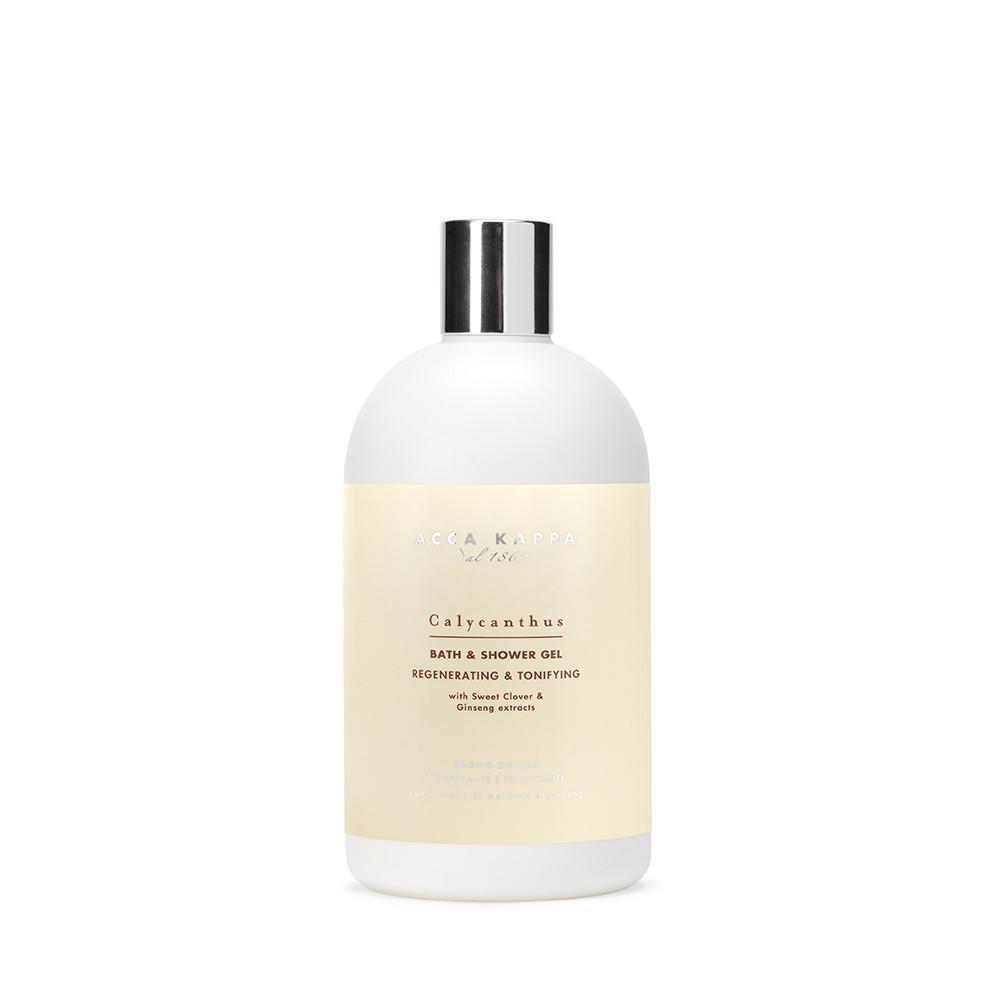 Discover the delicate fragrance of the CALYCANTHUS range by ACCA KAPPA. Blossoming in the depths of winter, the pale gold Calycanthus flowers are the first to bring fragrance to the gardens of Italy. A classic of ACCA KAPPA, this fragrance is formed from a welcoming bouquet of Jasmine, Peach, Musk and Orange Flower Honey. Sweet with a sense of tender protection.
Regenerating and tonifying, this Bath and Shower gel contains extracts of Ginseng to help brighten whilst the astringent properties of Sweet Clover help cleanse. Sweet Clover is also effective at soothing and moisturising, leaving the silky smooth.
Does not contain: SLS, Parabens, GMOs, Petrolates, Chemical Antioxidants, PEG