ACCA KAPPA Calycanthus Hand Cream 75ml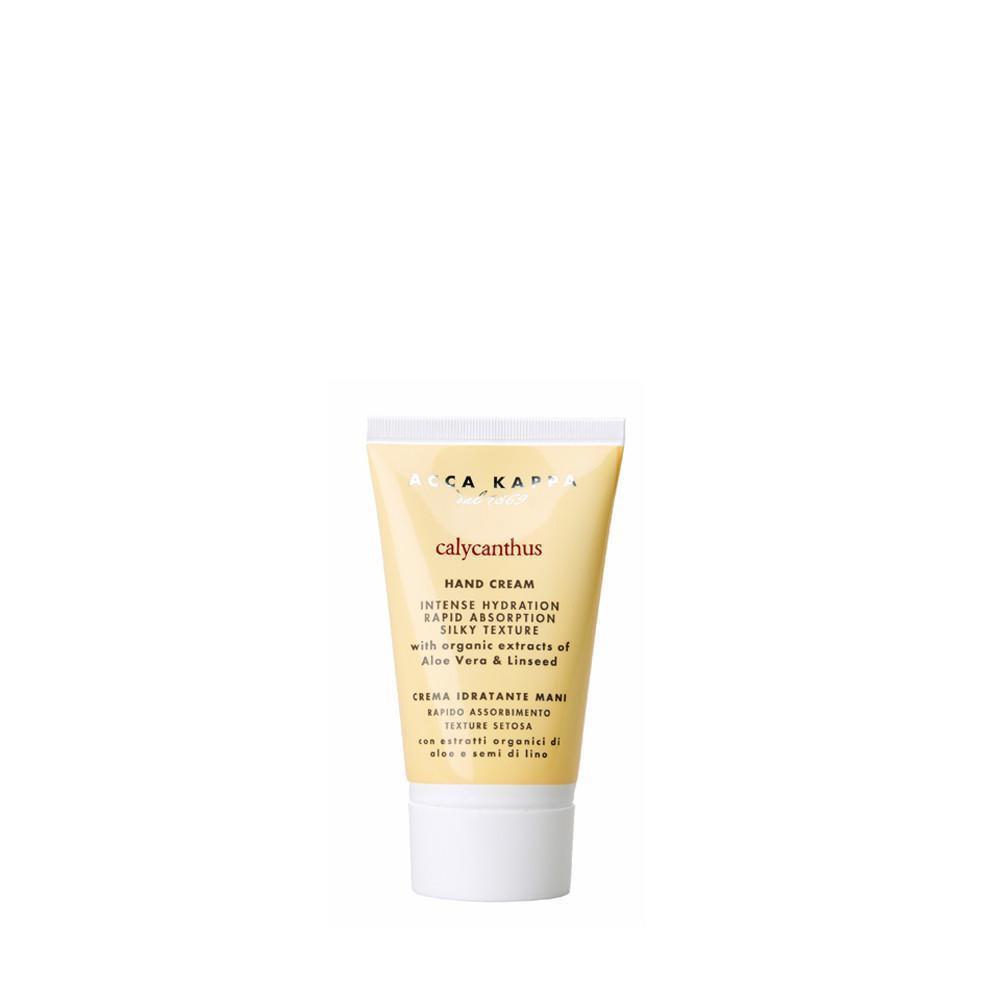 Discover the delicate fragrance of the CALYCANTHUS range by ACCA KAPPA. Blossoming in the depths of winter, the pale gold Calycanthus flowers are the first to bring fragrance to the gardens of Italy. A classic of ACCA KAPPA, this fragrance is formed from a welcoming bouquet of Jasmine, Peach, Musk and Orange Flower Honey. Sweet with a sense of tender protection.
Containing organic extracts of Aloe Vera and Linseed, this moisturising Hand Cream not only nourishes but protects. Absorbs quickly and leaves the skin soft, without feeling greasy.  
Dermatologically tested and does not contain: Parabens, Petrolates, PEG, GMOs, Silicones