ACCA KAPPA Calycanthus Soap 150g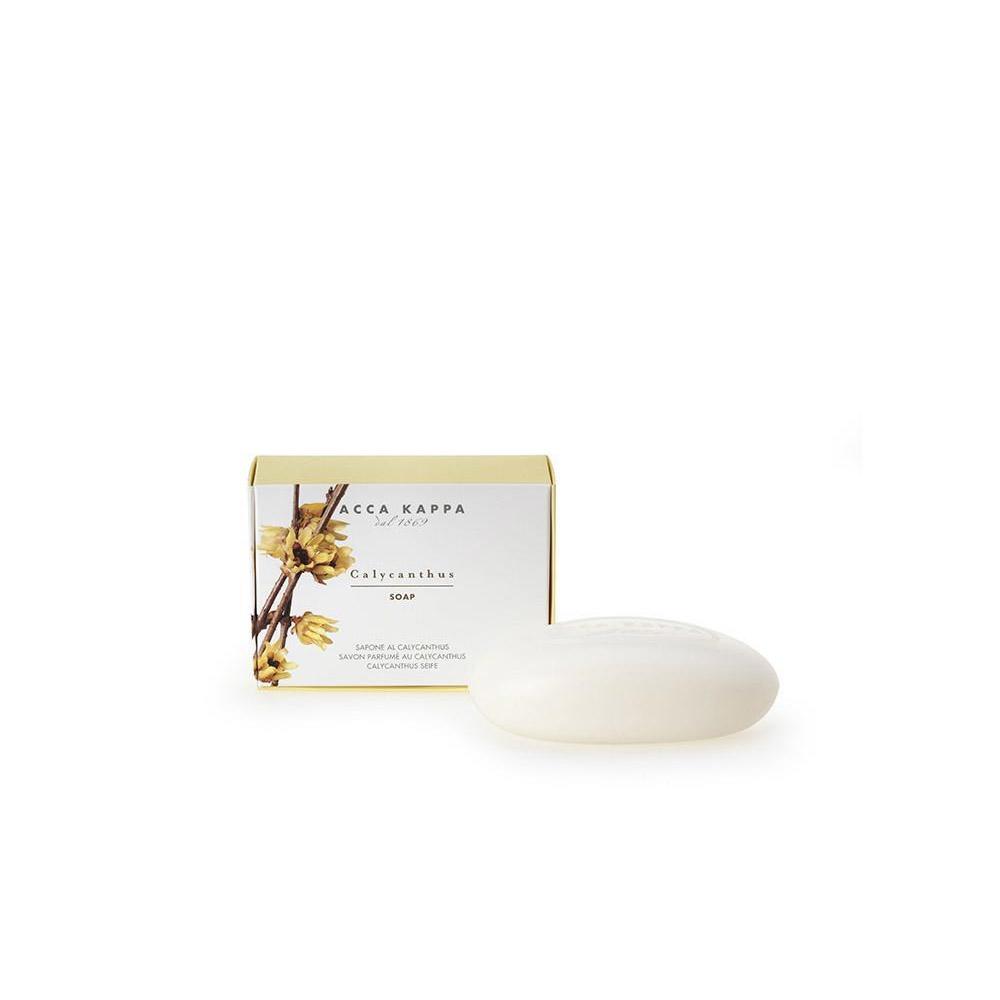 Discover the delicate fragrance of the CALYCANTHUS range by ACCA KAPPA. Blossoming in the depths of winter, the pale gold Calycanthus flowers are the first to bring fragrance to the gardens of Italy. A classic of ACCA KAPPA, this fragrance is formed from a welcoming bouquet of Jasmine, Peach, Musk and Orange Flower Honey. Sweet with a sense of tender protection.
Made with pure plant and coconut oils, ACCA KAPPA vegetable soaps are softly scented and gently cleansing. Created using traditional techniques with raw materials of exclusively plant origin.