RED3SR MÜHLE EDITION Ancient Oak & Silver Handle Safety Razor
MÜHLE
RED3SR MÜHLE EDITION Ancient Oak & Silver Handle Safety Razor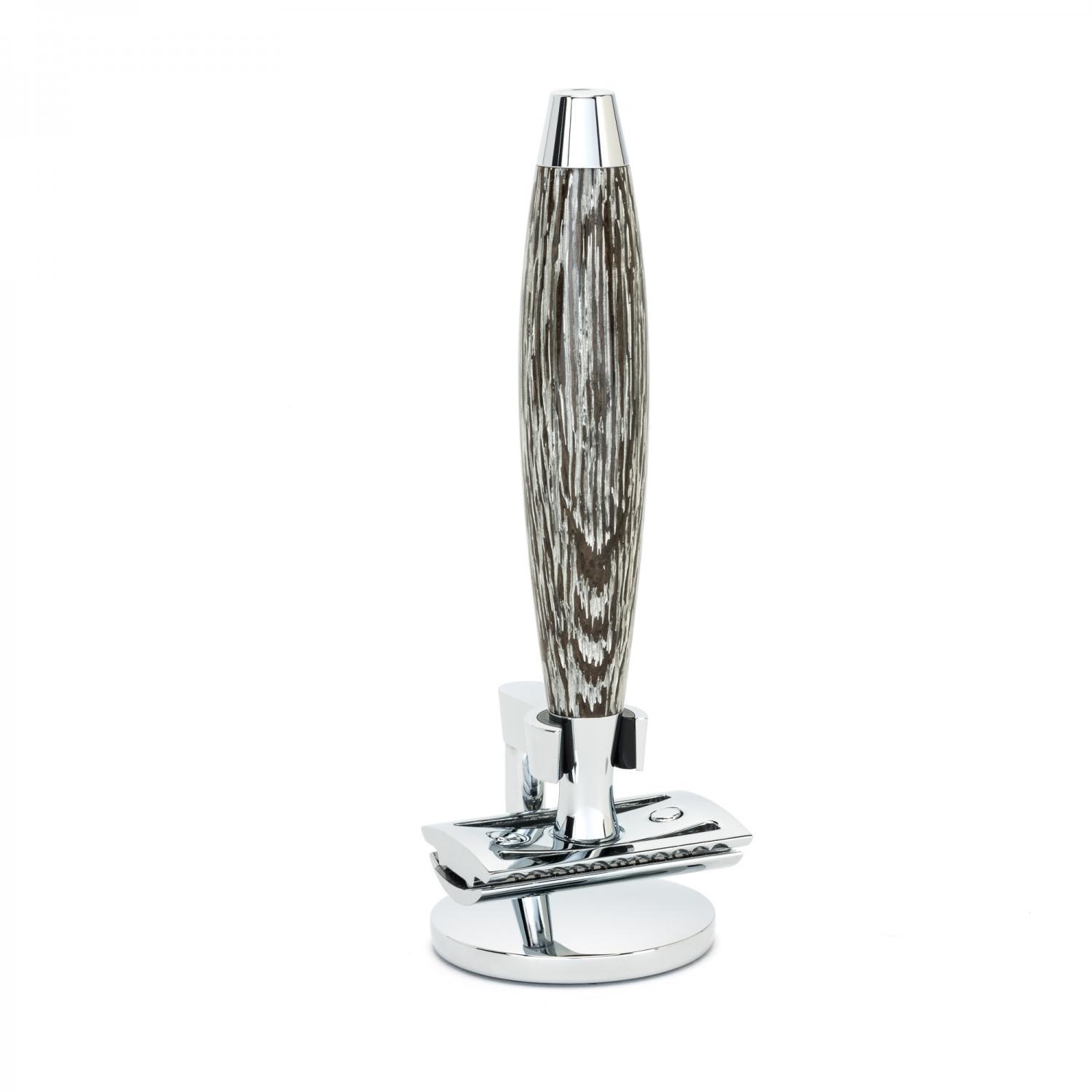 EDITION - Ancient Oak & Sterling Silver Safety Razor from MÜHLE, incl. Stand
Safety razor, closed comb with classic blade
Handle made of ancient oak and sterling silver with chrome-plated metal highlights
Stand for razor, made of metal, chrome-plated
The Material - ancient oak and sterling silver
Brand new in the series and also supremely elegant: EDITION No. 3. These products are completely new – and yet they tell of a long distant past: They are made of the finest ancient oak, an oak wood which rested airtight in swamps or on river banks for millennia, thereby acquiring a beautiful dark hue. The wood is refined with sterling silver, so that the fine indentations on its surface acquire a silvery gleam. Finally, the surface of these products is sealed in a high gloss finish – the brush and razor are now not only beautiful, but also waterproof.
The Razorhead - Classic razor blade
For generations, the safety razor has been regarded as a stylish classic which can even shave edges with precision. For many, it is the razor par excellence. Its styling is ideally suited to the design of the MÜHLE products.
Even if the open blade does demand a little respect at first: After a brief familiarisation period, and guided by a steady hand, it produces a very close shave and a lasting result. Unlike modern blade systems, the head of the safety razor does not move. The blades are replaced by unscrewing the cap. They can be purchased from us and by retailers everywhere.
Measures
Razor dimensions: 42 mm x 113 mm & weight: 79g
Stand dimensions: 42 mm x 34 mm & weight: 128 g