ACCA KAPPA Green Mandarin Gift Set of Shower Gel 500ml, Body Lotion 300ml
ACCA KAPPA
ACCA KAPPA Green Mandarin Gift Set of Shower Gel 500ml, Body Lotion 300ml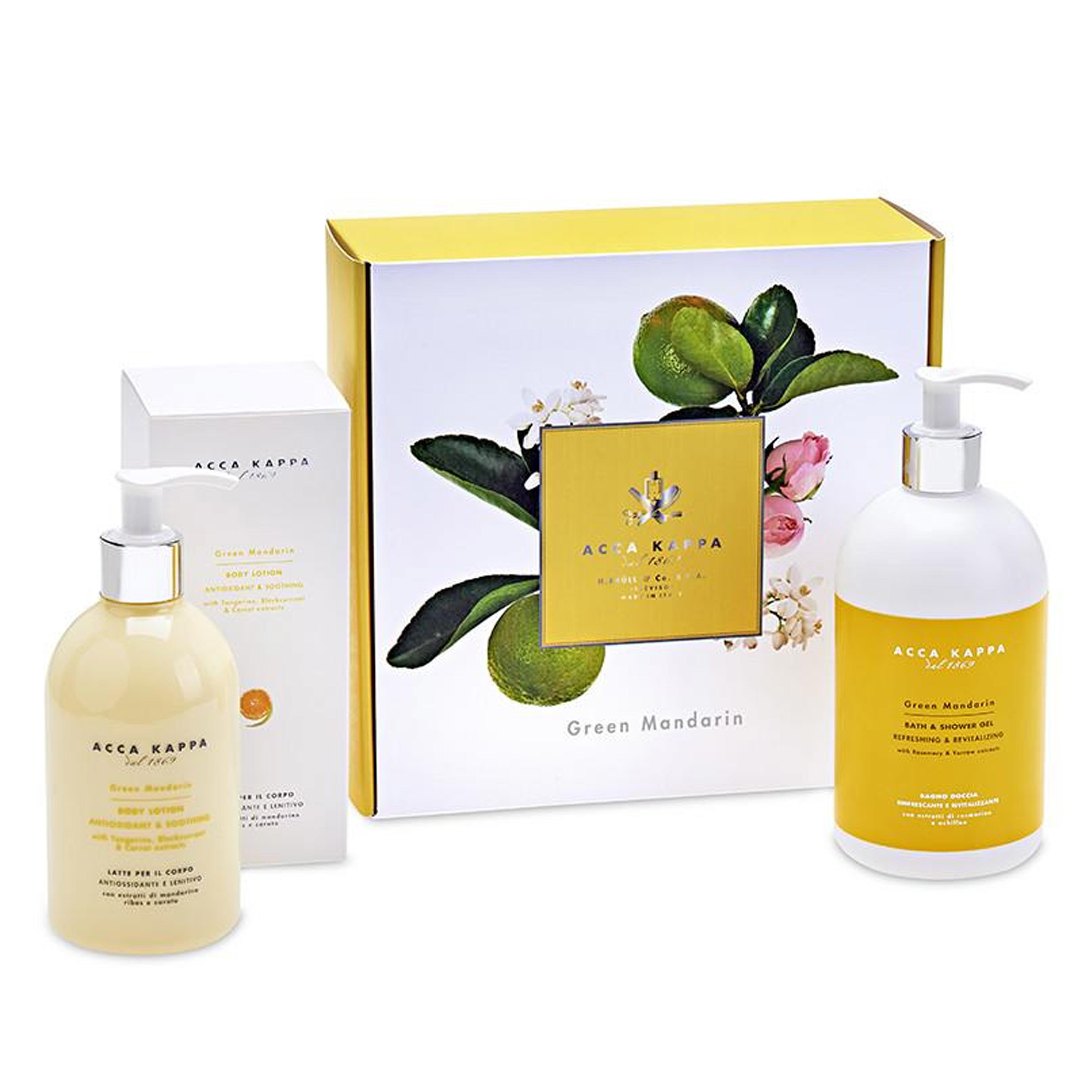 Green Mandarin Gift Set, including:
Shower Gel 500 ml 
Body Lotion 300 ml
Shower Gel
Experience the sunny and bright Green Mandarin fragrance by ACCA KAPPA. Surrounding the body with the freshness of Mediterranean Citrus Fruits, Green Mandarin harmonises precious essences to leave you feeling refreshed and revitalised.
Whether it be in the shower or bath, this reinvigorating Bath and Shower gel is guaranteed to leave you feeling refreshed. Containing extracts of Rosemary and Yarrow, this gel's delicate formula is designed to cleanse and respect, maintaining the skin's natural PH. A rejuvenating citrus experience.
Does not contain: SLS, Parabens, GMOs, Petrolates, Chemical Antioxidants
Body Lotion
Light yet moisturising, this Body Lotion is extremely rich in vegetable active substances that help protect against free radicals and skin dehydration. Containing extracts of fat-soluble Blackcurrant (a strong anti-oxidant) and Tangerine and Carrot (to hydrate and sooth). This nourishing formula, along with its bright-fresh citrus scent of green mandarin, effectively regenerates and rejuvenates.
Does not contain: Parabens, GMOs, Petrolates