ACCA KAPPA Green Mandarin Hand Wash 300ml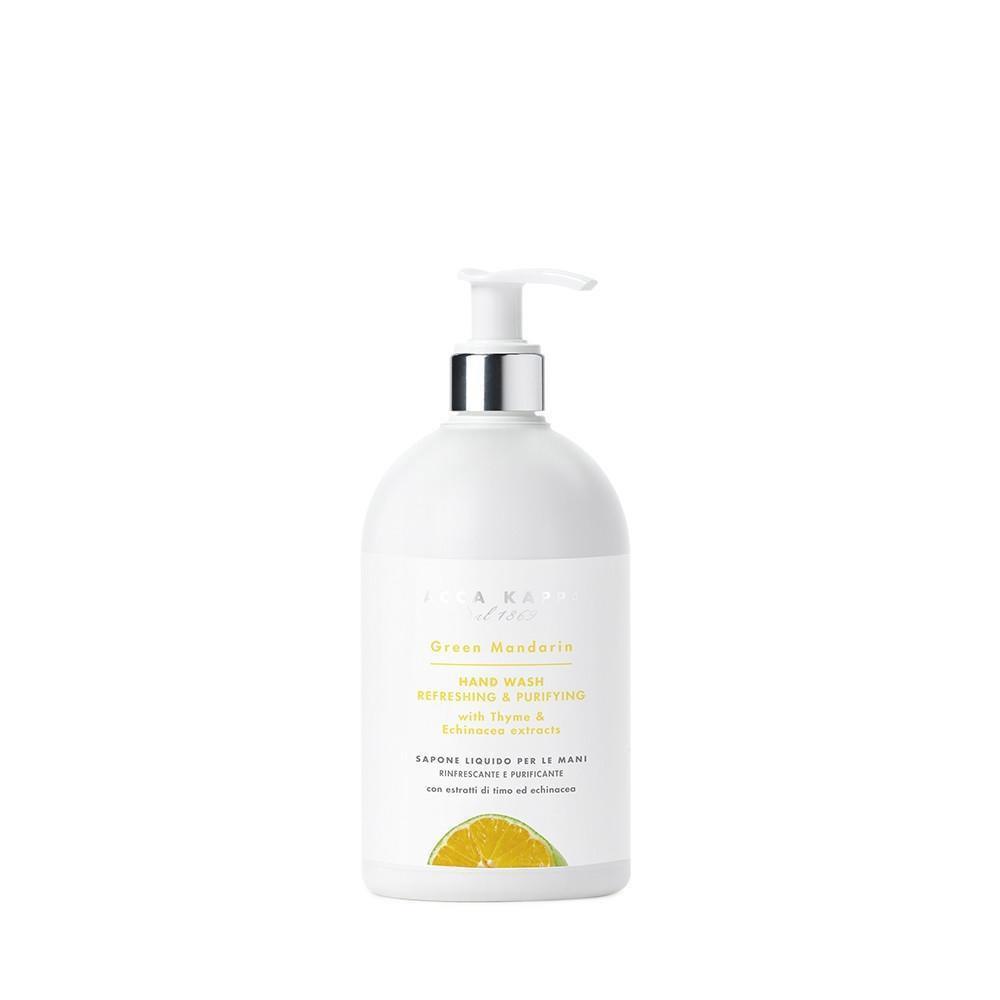 Experience the sunny and bright Green Mandarin fragrance by ACCA KAPPA. Surrounding the body with the freshness of Mediterranean Citrus Fruits, Green Mandarin harmonises precious essences to leave you feeling refreshed and revitalised.
Ideal for skin that reddens and chaps easily, this gentle liquid hand soap effectively cleanses without altering the skins hydro-lipid balance. Contains botanical extracts of echinacea and thyme with normalizing, sanitizing and skin-purifying properties.
Does not contain: SLS, Parabens, GMOs, Petrolates, Chemical Antioxidants