MÜHLE SHAVE CARE, Aloe Vera Shaving Stick, 37g
MÜHLE
MÜHLE SHAVE CARE, Aloe Vera Shaving Stick, 37g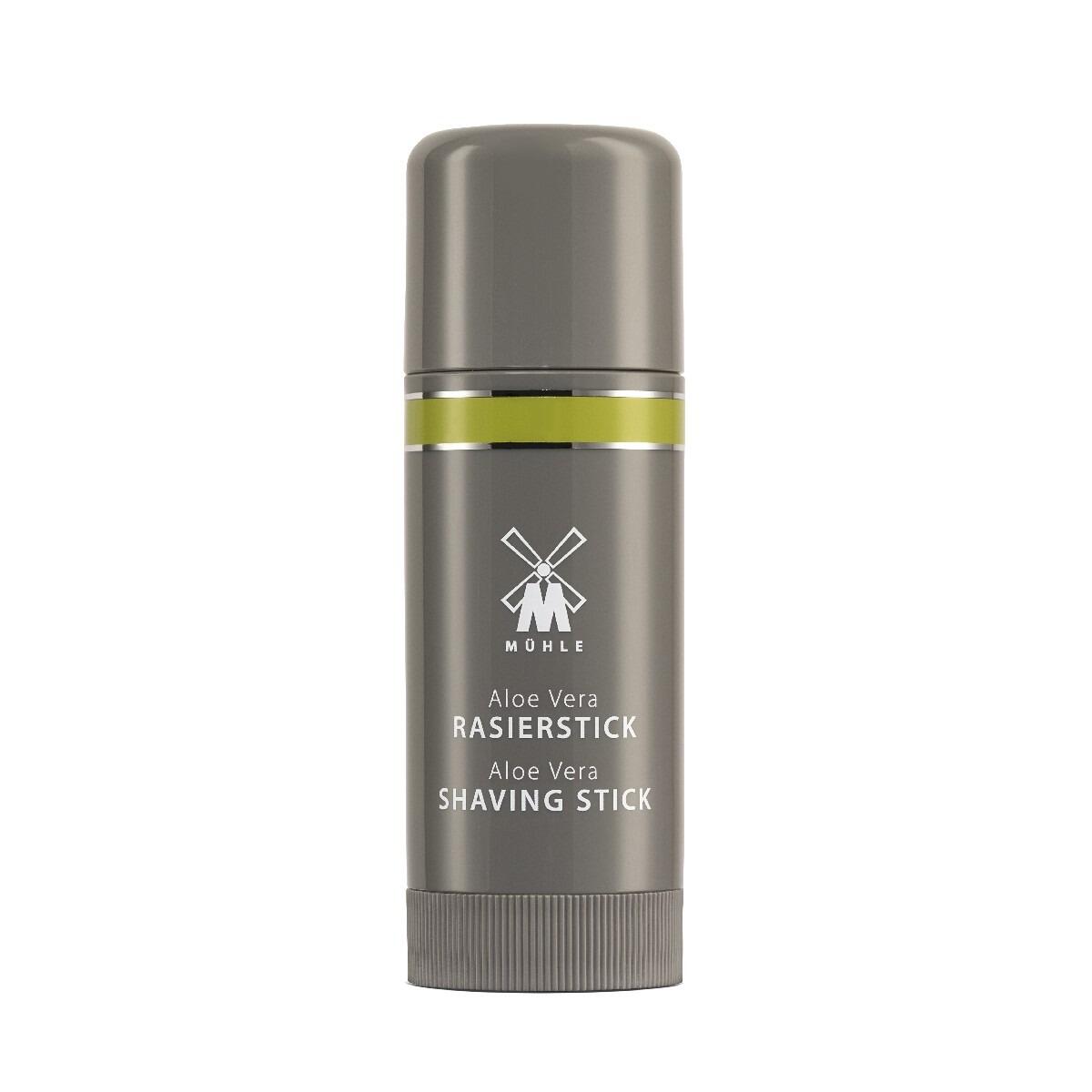 MÜHLE SHAVING CARE - Shaving soap stick from MÜHLE, with Aloe Vera
Aloe Vera – gentle and caring
Our shaving soap stick is perfect for travelling. Just like a deodorant stick you can twist it in and out of its case - always as much as you need for the current shave.
Since the 18th century, shaving soaps have established themselves as care products for wet shaving. At the touch of the brush the soap provides a light and dense shaving foam which can then be applied to the skin and covered with a delicate massage.
All MÜHLE soaps are made from very elaborate recipes that perfectly prepare the skin and beard at a particularly careful and mild shave. A benefactor fun!
Especially recommended for sensitive skin, but of course for all skin types, too. The basic substance is extracted from the pulp of aloe vera grown in the Mediterranean area. Its very particular ingredients with strong moisturizing, soothing and preserve the skin during shaving. Aloe vera has been known since ancient times for its caregivers properties. It provides a refreshing and soothing power.
Shaving soaps from MÜHLE prepare the skin and beard optimally for a close wet gentle shave.
Ø 60 mm, 2.4 inch
APPLICATION
You can foam up the soap of the stick with a shaving brush and then lather your face. Alternativly you can apply the stick directly on the skin and form up directly in your face. 
INGREDIENTS
Potassium Palmate, Sodium Palmate,Potassium Stearate, Potassium Palm Kernelate, Sodium Stearate, Sodium Palm Kernelate, Palm Kernel Acid, ,Aqua, Parfum (Fragrance), Glycerin, Cocamidopropyl Betaine, Aloe Barbadensis Extract, Pentasodium Pentetate, Tetrasodium Etidronate