Musgo Real Black Edition Shaving Cream 160g
Musgo Real
Musgo Real Black Edition Shaving Cream 160g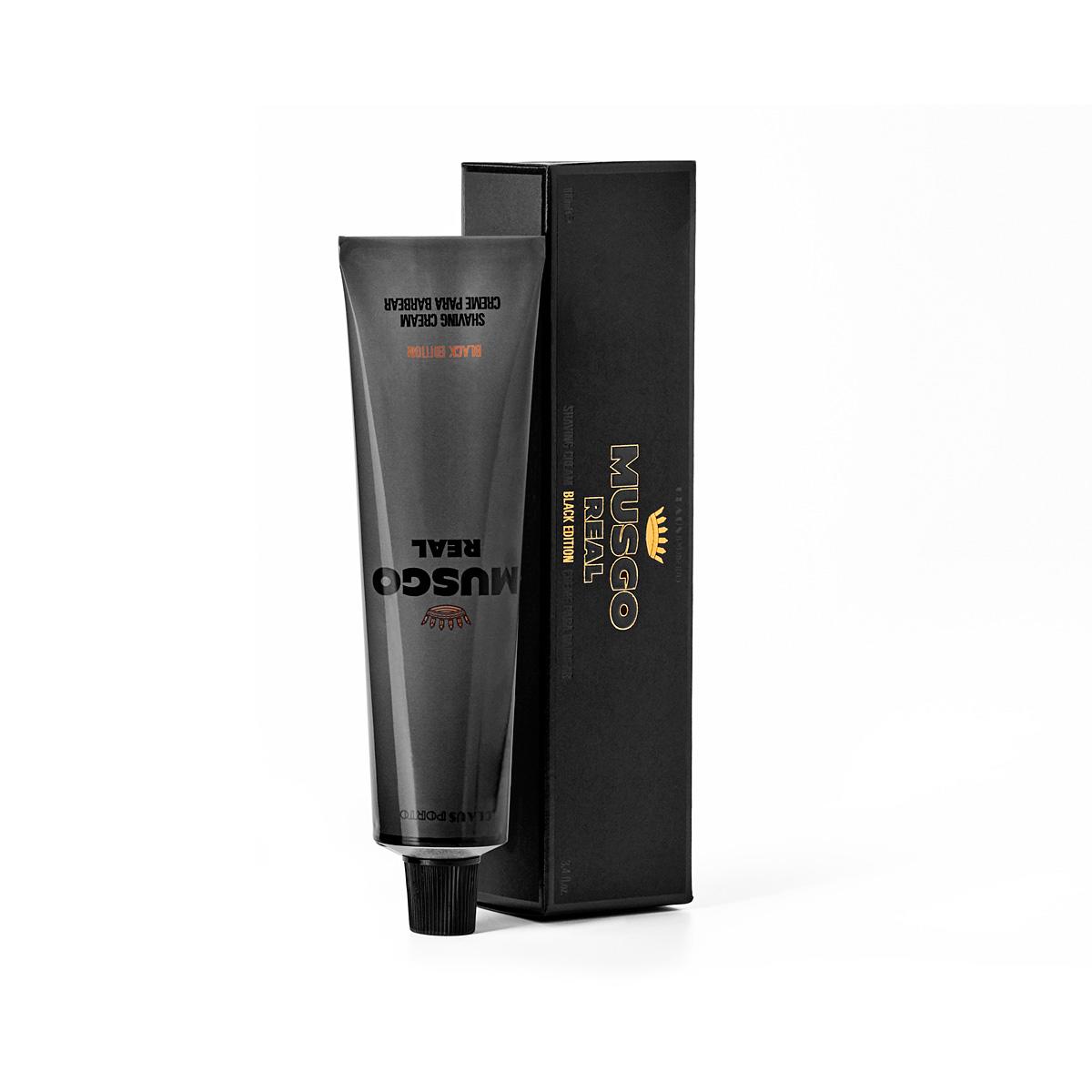 Effective and luxurious, Musgo Real's shaving cream is enriched with lanolin and natural oils to soften your beard, allowing for a smoother, long-lasting and enjoyable shave, always ensuring the cleanest of clean cuts. Skin will feel fresh, soothed and replenished, and lightly perfumed with gourmand notes of nutmeg and cardamom. All of this in a charming, retro looking, packaging that allows for the product to be used up until it's finished.
Top notes
Bergamot, lemon and juniper berries
Heart notes
Cacao, nutmeg and cardamom
Base notes
Vetiver, patchouli, cedar and tonka bean
Transform your shaving ritual into a luxurious shaving experience. Musgo Black Edition Shaving Cream's fragrance is expertly fashioned around a base of vetiver and cedar, patchouli and sweet tonka; at its dark heart is a seductive blend of ganache and exotic spice combined with zesty top notes from juniper, lemon and bergamot.