Musgo Real Black Edition Soap on a Rope 190g
Musgo Real
Musgo Real Black Edition Soap on a Rope 190g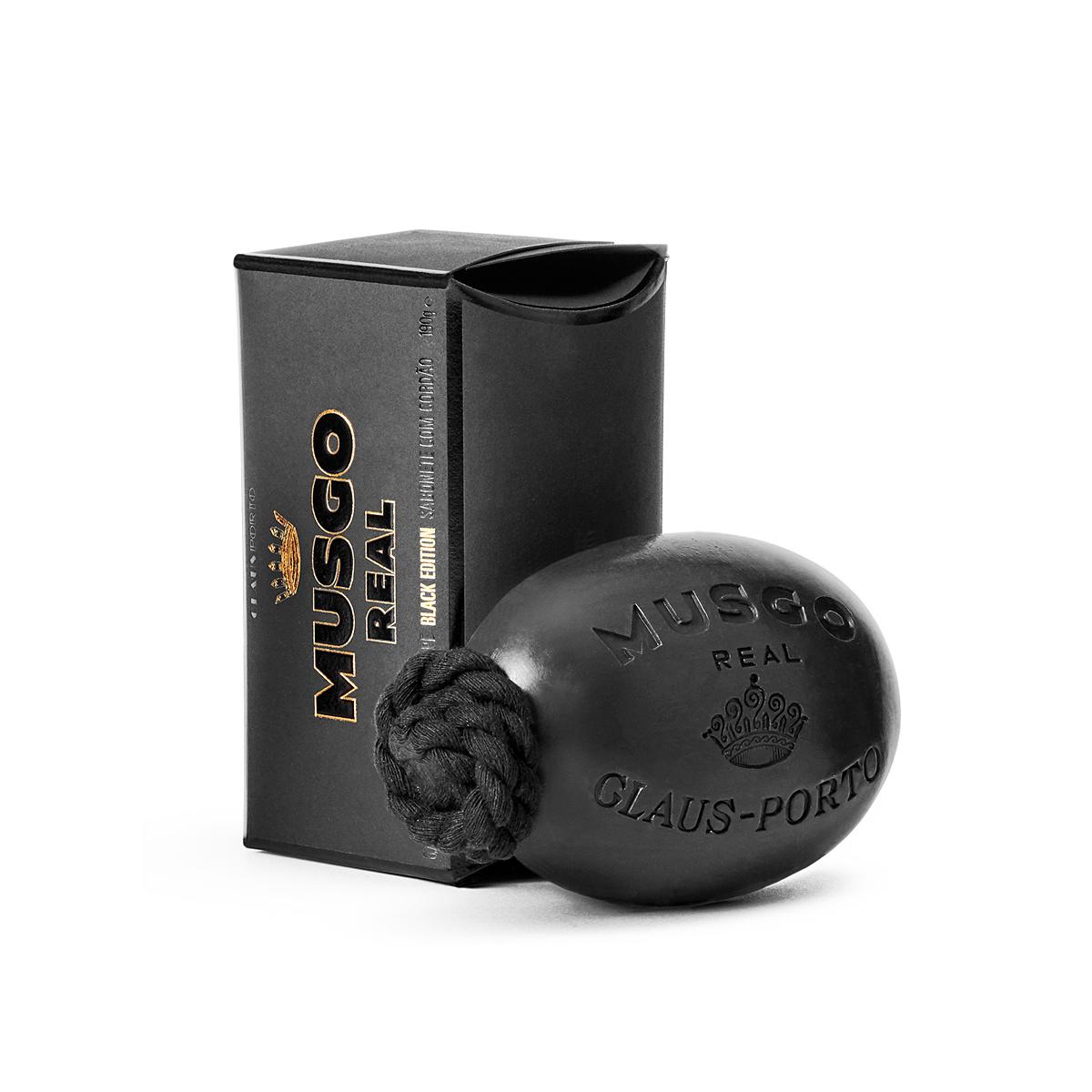 Black Edition is a surprising and contemporary soap, that will make you feel clean and detoxed, transforming your overall bathing experience. It is infused with jojoba and organic grape-seed oils to condition, and with bamboo charcoal powder deeply cleanse the skin. Each soap on a rope comes with the Musgo Real's emblematic pure cotton cord manually inserted by our expert staff for a firm grip, and it is hand-wrapped according to Claus Porto's tradition.
Top notes
Bergamot, lemon and juniper berries
Heart notes
Cacao, nutmeg and cardamom
Base notes
Vetiver, patchouli, cedar and tonka bean
A purifying ritual to detox and rejuvenate. Musgo Black Edition Soap on a Rope's fragrance is expertly fashioned around a base of vetiver and cedar, patchouli and sweet tonka; at its dark heart is a seductive blend of ganache and exotic spice combined with zesty top notes from juniper, lemon and bergamot.