Musgo Real Pre-Shave Oil Classic Scent 100ml
Musgo Real
Musgo Real Pre-Shave Oil Classic Scent 100ml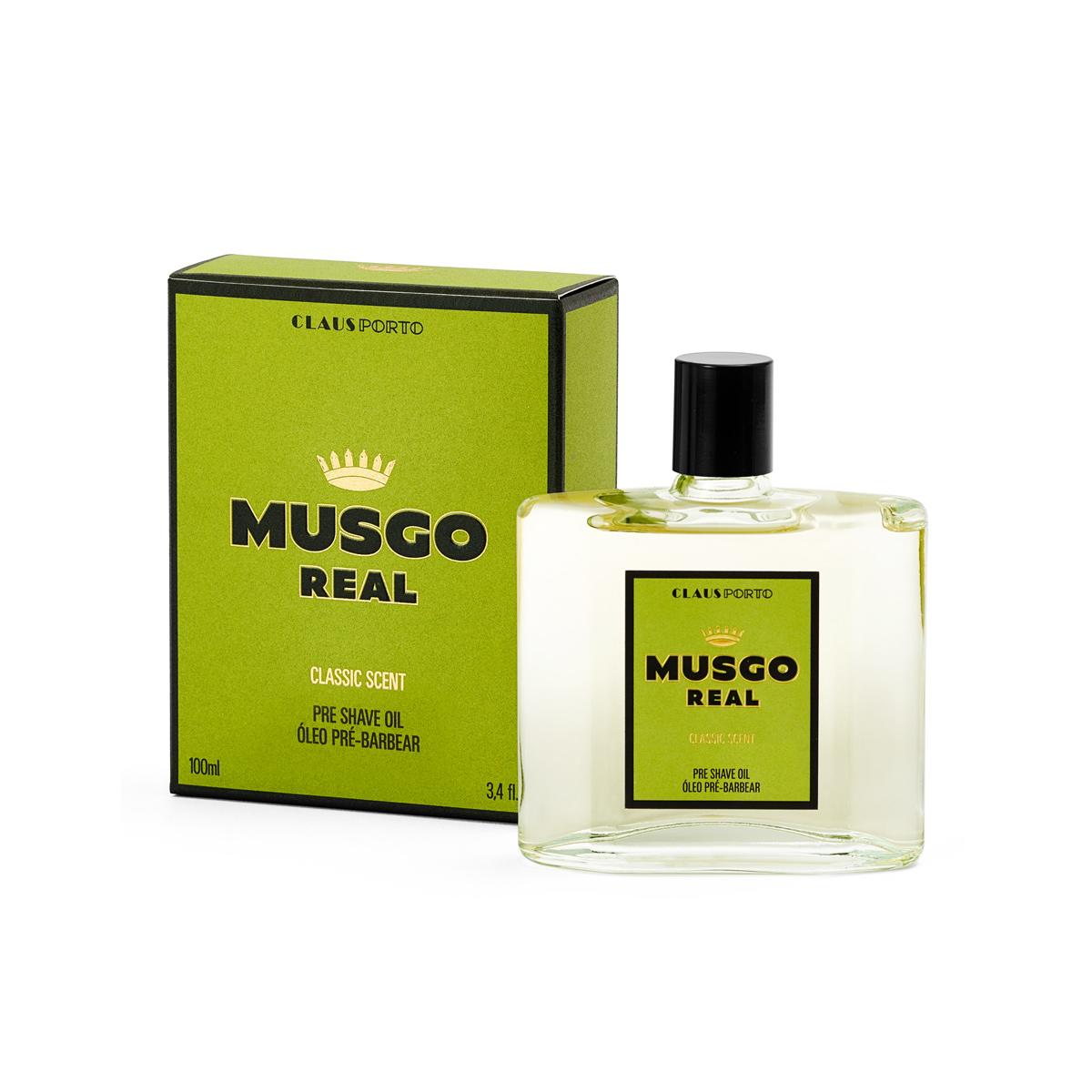 Prep your skin for a smooth and enjoyable shave with this light and clear aromatic oil. The formula includes sweet almond and grape seed oils to soften stubble, protect skin and smooth razor glide. Comes in a retro splash bottle that's ideal for traveling.
Top notes
Patchouli, Neroli, Bergamot
Heart notes
Lavender, Violet, Wood
Base notes
Vetiver, Musk
As the first step in your shaving routine, Musgo Real Pre-Shave oil will soften stubble, protect your skin and guarantee frictionless razor glide. Ingredients include aloe vera and essential oils including almond, grape seed and eucalyptus to ensure your skin retains a healthy sheen while you get the closest of shaves.
Apply before lathering up with Musgo Real Shaving Cream or Shaving Soap. The extra layer will maximize skin protection. Especially useful for guys with thicker beards.