Musgo Real Shaving Bowl and Shaving Soap, Classic Scent
Musgo Real
Musgo Real Shaving Bowl and Shaving Soap, Classic Scent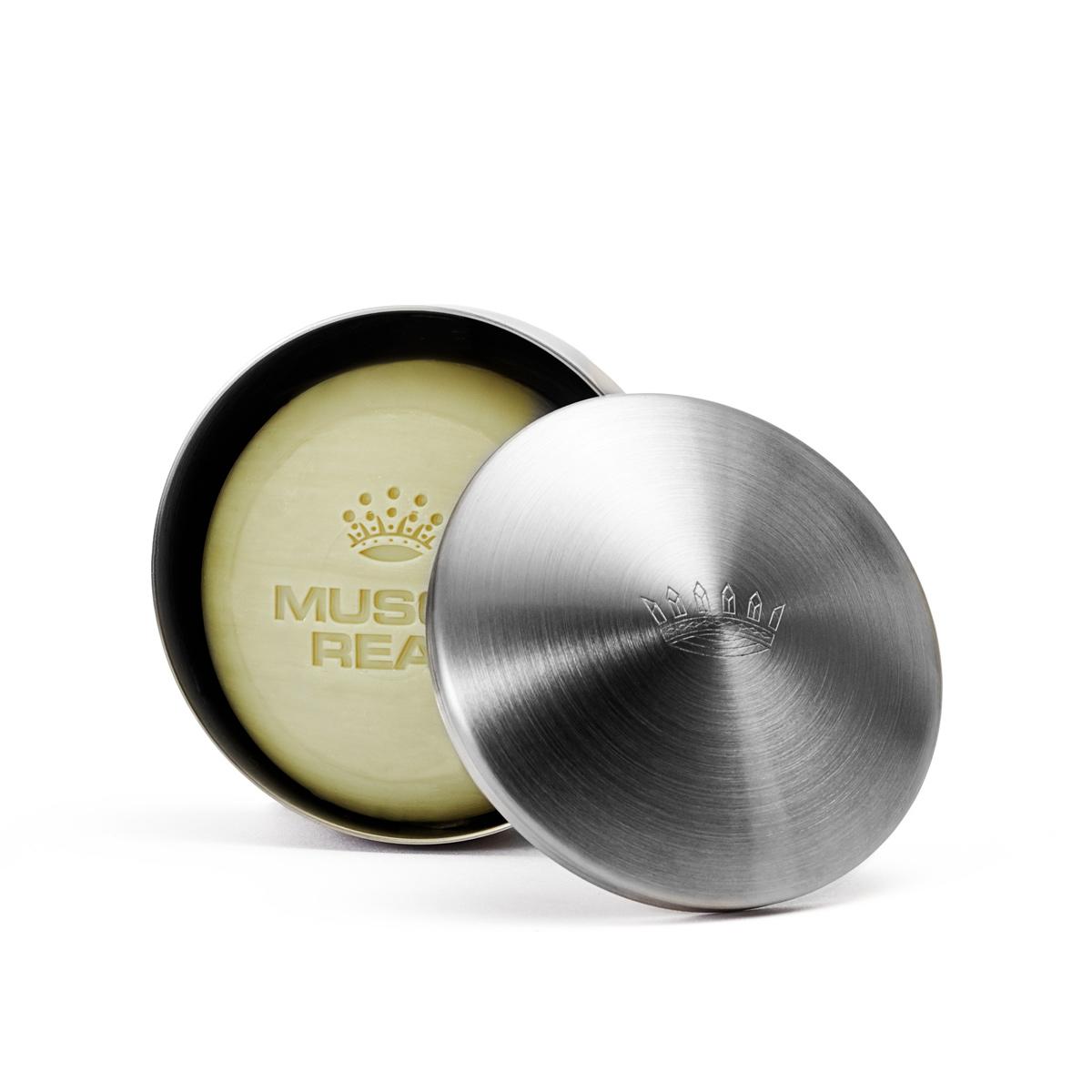 Timeless and elegant the Claus Porto's Shaving Bowl is the ideal accessory for a traditional shave. Made from 100% stainless steel, it's the perfect fit for our Musgo Real Shaving Soap. This soap produces a rich and luxurious lather, that effectively softens the hairs to allow for smoother and easier razor glide, also helping to minimize the risk of inflammation and redness.
Top notes
Patchouli, Neroli, Bergamot
Heart notes
Lavender, Violet, Wood
Base notes
Vetiver, Musk
The perfect accessory for slow and perfect shave
Resistant and easy-to-clean, this stainless steel Shaving Bowl it is engraved with the Claus Porto logo. A fitted lid, stamped with the Musgo Real crown, protects and preserves the soap, preventing between-shave dry out.
The Claus Porto Shaving Bowl is presented with a shaving soap. The soap is lightly scented with the Classic Scent fragrance combining citrus notes of bergamot and neroli, with the earthiness of patchouli leaf. The strong heart of the fragrance is built with aromatic lavender and violet combined with the warmth of musk and vetiver.