Musgo Real Synthetic Fibre Shaving Brush
Musgo Real
Musgo Real Synthetic Fibre Shaving Brush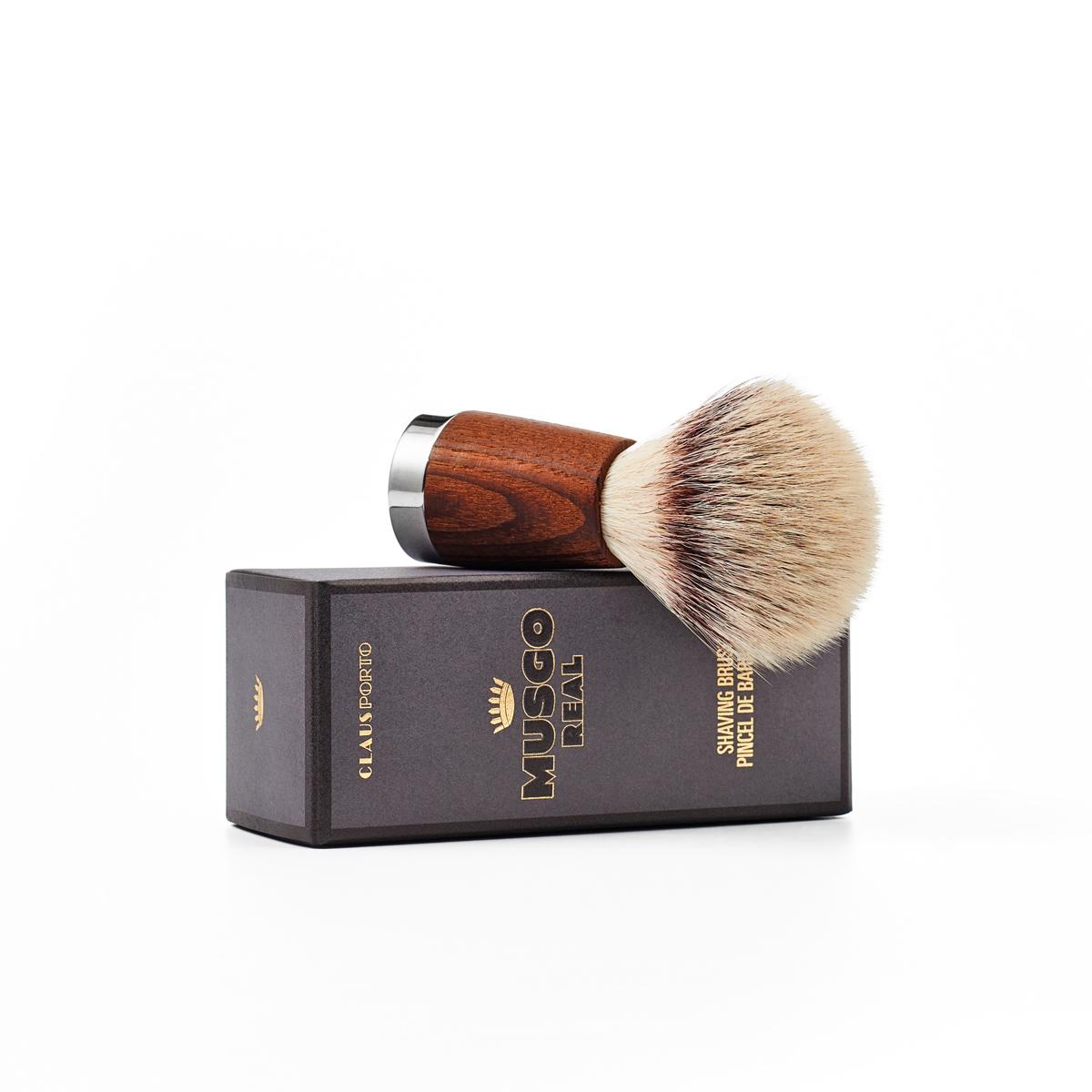 This shaving brush is the ultimate accessory to ensure you enjoy the complete Musgo Real shaving experience. Elegant and functional, the handle is made of wood and metal and the bristles are handmade and synthetic. Soft and comfortable on the skin, it will help produce a creamy lather.
A perfect accessory for a perfect gentleman
Made with noble materials – carved wood and stainless steel - and premium, manually processed synthetic fibers. The tips are soft, but the strengthened mid-section provides the firmness needed for regular lathering. A Musgo Real Shaving Brush holder is also available, sold separately.