MAX81WH nom MAX, White, Badger Shaving Brush
nom
MAX81WH nom MAX, White, Badger Shaving Brush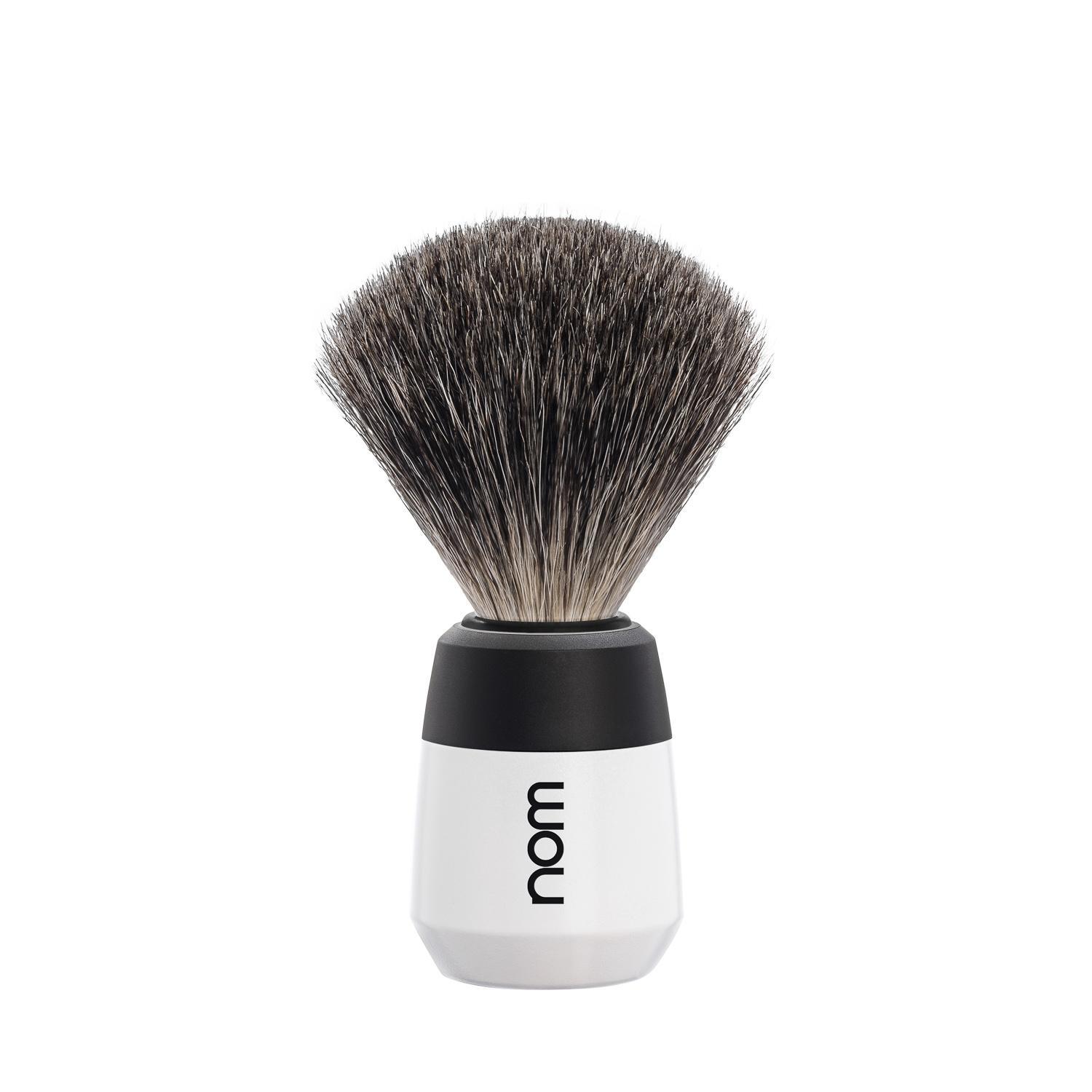 Introducing: MAX, urban and unashamedly elegant. His round shape perfectly fits into your palm, while matt plastics help maintain the nice grip. The colour combination of the black neck of this brush and his stand in white, emphasise his cool chic.
shaving brush with pure badger
handle material: plastic white
ring size: 21 mm
Pure badger is the basic quality among the natural hair types. The material is recognizable by its relatively dark colouring. The individual hairs are somewhat thicker, but still soft and flexible. This quality is highly recommended for those wishing to take a badger hair brush that provides a slightly stronger massage effect.