ACCA KAPPA Protection Beech Wood Looped Nylon Oval Brush (Extra Soft)
ACCA KAPPA
ACCA KAPPA Protection Beech Wood Looped Nylon Oval Brush (Extra Soft)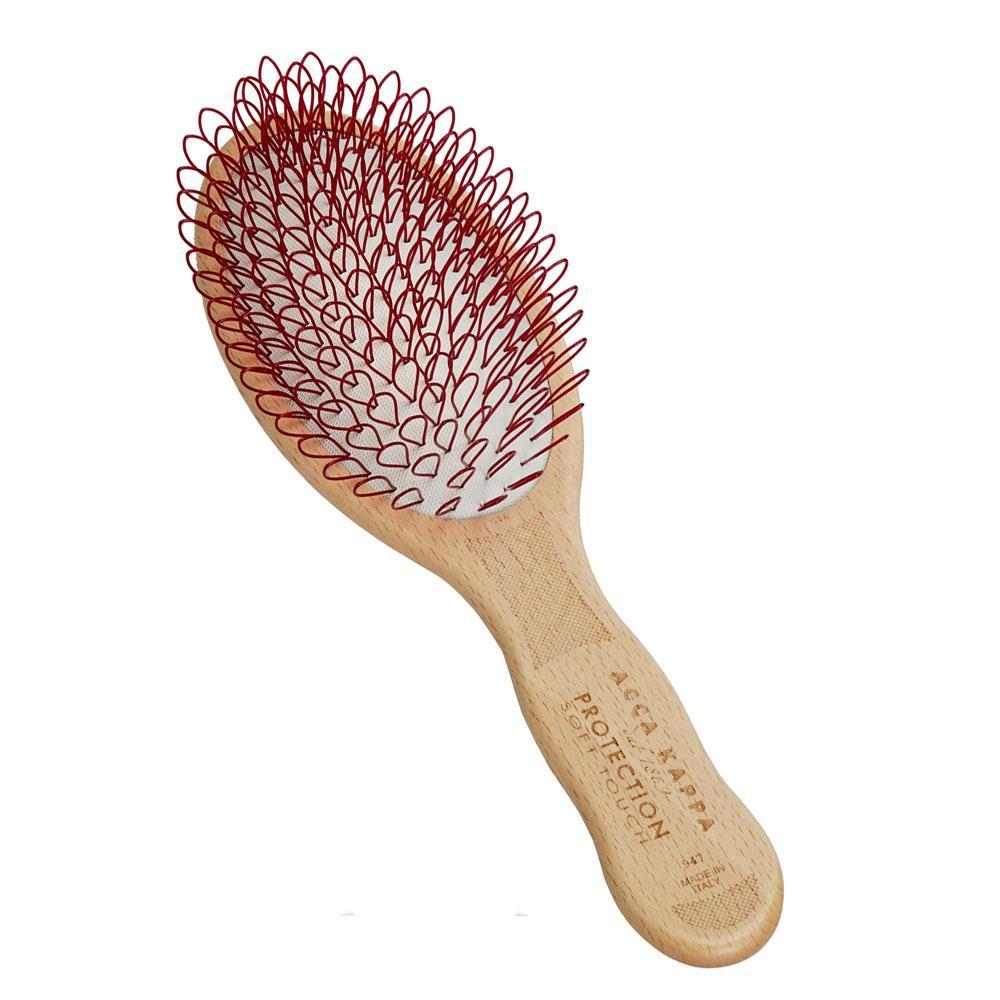 Made from Reforested Beechwood, our Protection Brush with Extra Soft special Nylon Looped bristles, move easily through the hair, effectively detangling the hair without damaging the structure.
The looped bristles also gently massage the scalp, stimulating microcirculation which is beneficial to the hair follicles.
The Natural Rubber cushion absorbs and distributes the pressure evenly, ensuring a more delicate brushing action on scalp and hair. 
Ideal for Delicate or Fine hair.