ACCA KAPPA Protection Beech Wood Looped Nylon Paddle Brush (Travel-Size)
ACCA KAPPA
ACCA KAPPA Protection Beech Wood Looped Nylon Paddle Brush (Travel-Size)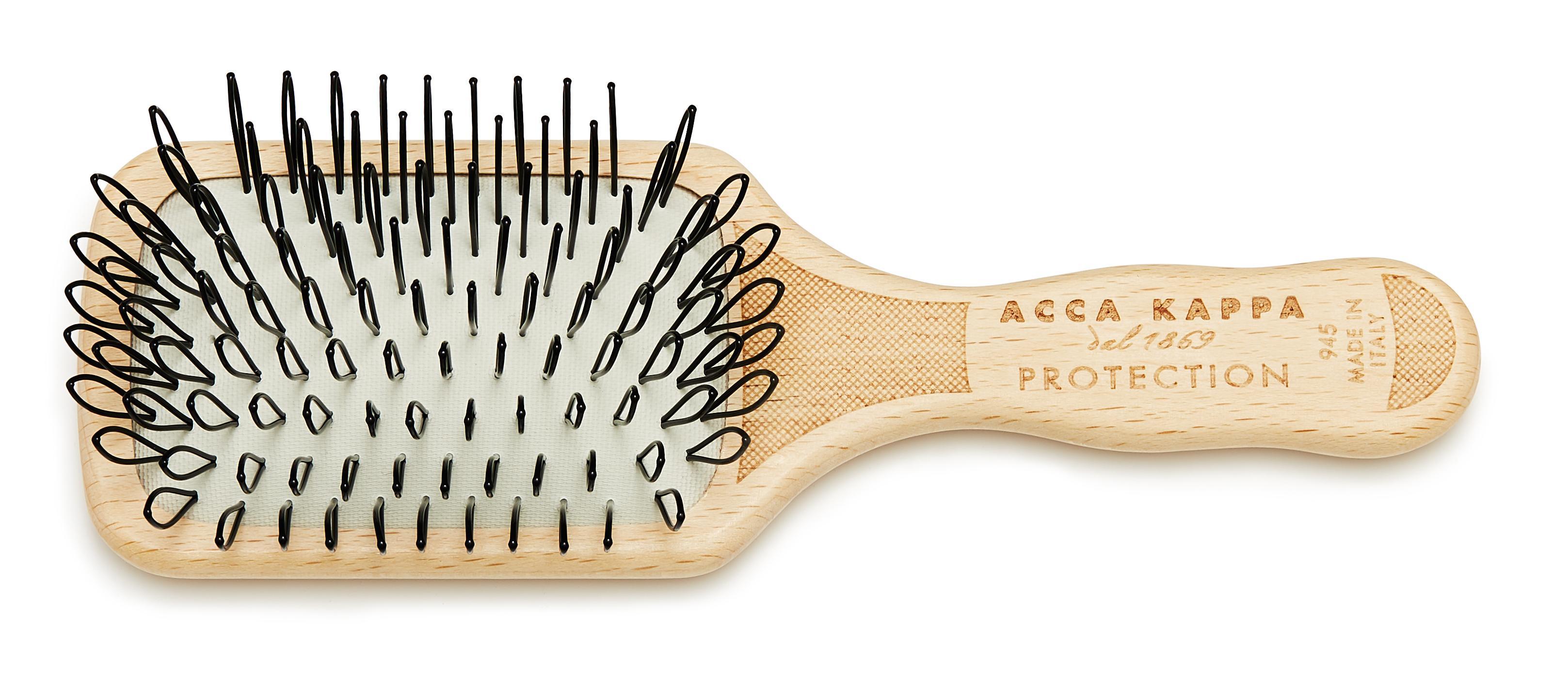 The PROTECTION brush from ACCA KAPPA has been specially designed to gently brush the hair and gently massage the scalp.
The nylon monofilament, made with the special eyelet shape, easily penetrates the locks, exerting a gentle but effective detangling action, without scratching and damaging the hair structure. The eyelet also performs a gentle massage of the scalp which stimulates skin microcirculation, promoting proper spraying of the hair bulbs.
The natural rubber pad ensures elasticity over time and its particular shape allows you to absorb and distribute the pressure evenly over the entire surface of the brush, making the action on the skin and hair more delicate.