CARL81BL nom CARL, black, pure badger shaving brush
nom
CARL81BL nom CARL, black, pure badger shaving brush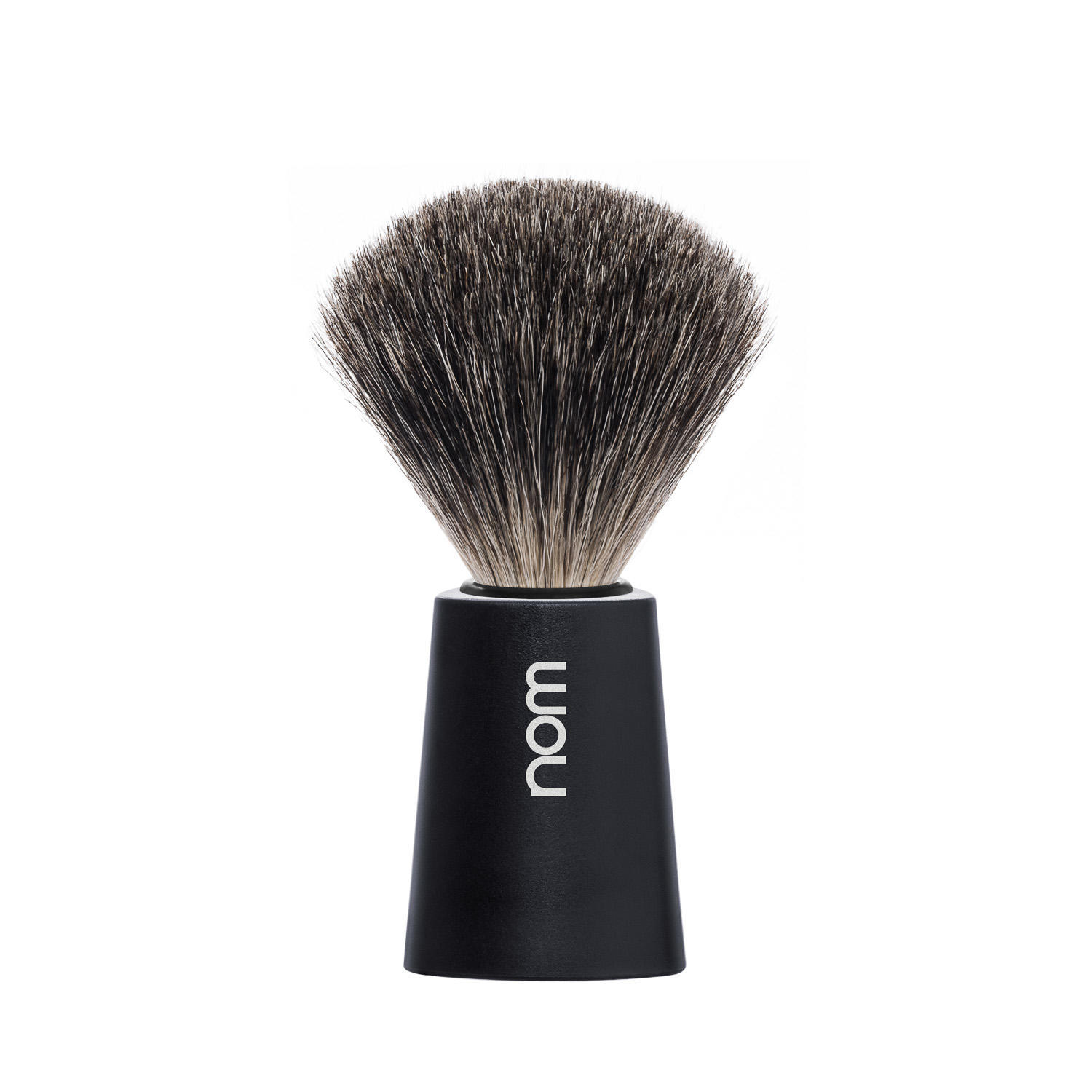 nom - CARL shaving brush, pure badger, handle material plastic Black
Elegantly shaped, tall and slim, CARL, made of matt plastics, appears to be the most no-frills member of team nom. The colour Black emphasises his minimalist classiness even more.
shaving brush with pure badger
handle material: plastic black
ring size: 21 mm
Pure badger is the basic quality among the natural hair types. The material is recognizable by its relatively dark colouring. The individual hairs are somewhat thicker, but still soft and flexible. This quality is highly recommended for those wishing to take a badger hair brush that provides a slightly stronger massage effect.