ERIK41BL nom ERIK, black, pure bristle shaving brush
nom
ERIK41BL nom ERIK, black, pure bristle shaving brush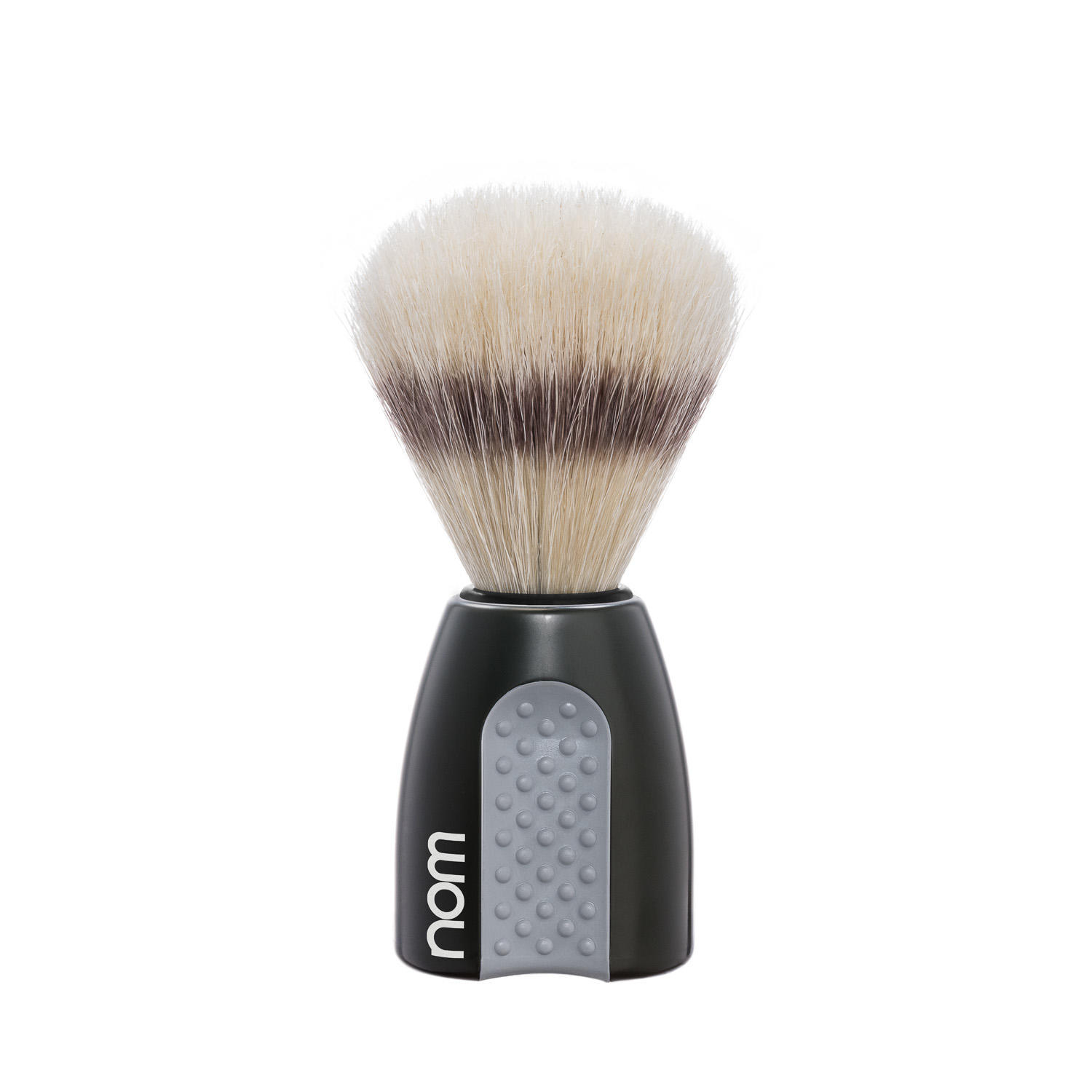 nom - ERIK shaving brush, pure bristle, handle material plastic Black
Made of high quality plastic, ERIK may be the one with the best grip, as the professionals call it. This form has a special recess with knobs made of slip-proof rubber in place where index finger and thumb meet. Especially aesthetic: the combination of two colours.
shaving brush with pure bristle
handle material: plastic black
ring size: 21 mm
The material pure bristle taken from boars produces the most bracing massage effect. The bristle brush becomes softer with use. It offers inexpensive, easy entry into the world of wet shaving. Colors range from yellow to white. With a black imitation band as decoration.