MARTEN41GR nom MARTEN, grey, pure bristle shaving brush
nom
MARTEN41GR nom MARTEN, grey, pure bristle shaving brush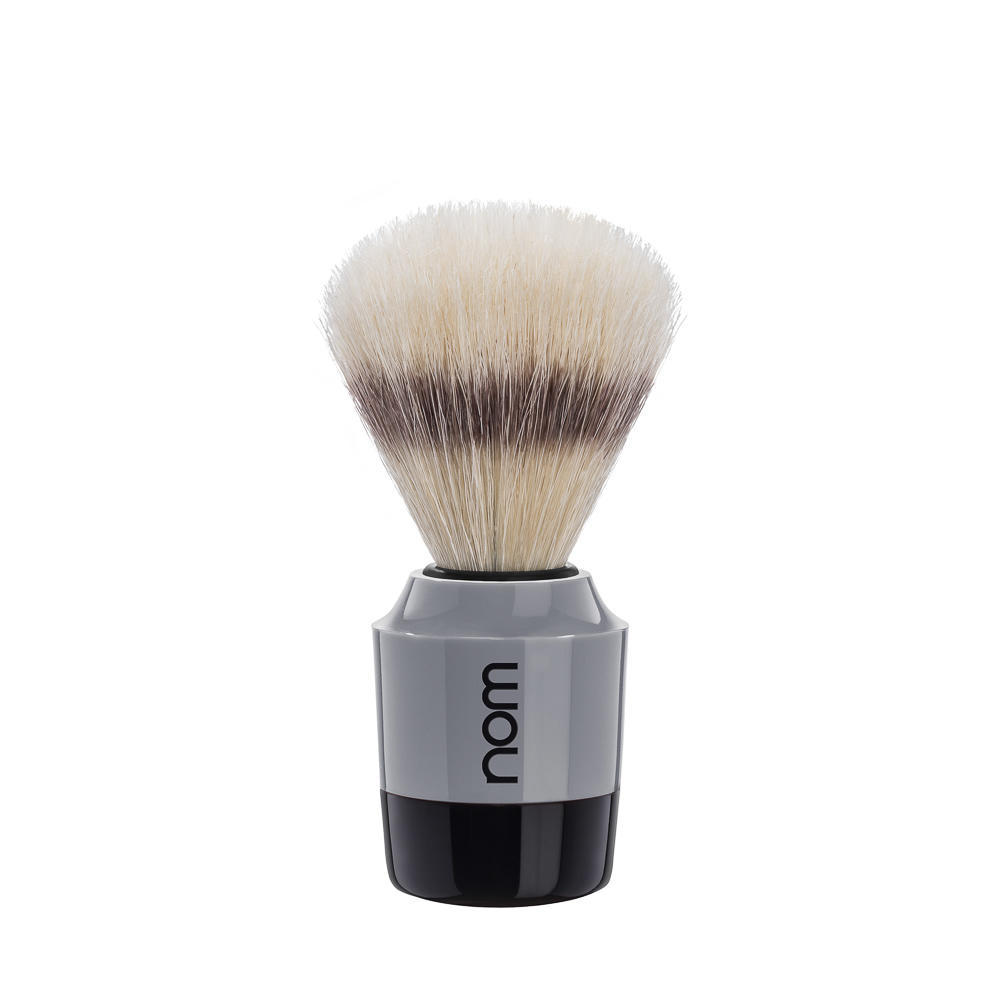 nom - MARTEN shaving brush, pure bristle, handle material plastic Black/Grey
MARTEN is the edgy, colourful part of the series. Made of extra resistant plastics with an elegant shimmer, this form combines two colours. His special feature is the characteristically shaped neck right under the brush mark.
shaving brush with pure bristle
handle material: plastic black/grey
ring size: 21 mm
The material pure bristle taken from boars produces the most bracing massage effect. The bristle brush becomes softer with use. It offers inexpensive, easy entry into the world of wet shaving. Colors range from yellow to white. With a black imitation band as decoration.