OLE41PS nom OLE, pure spruce, pure bristle shaving brush
nom
OLE41PS nom OLE, pure spruce, pure bristle shaving brush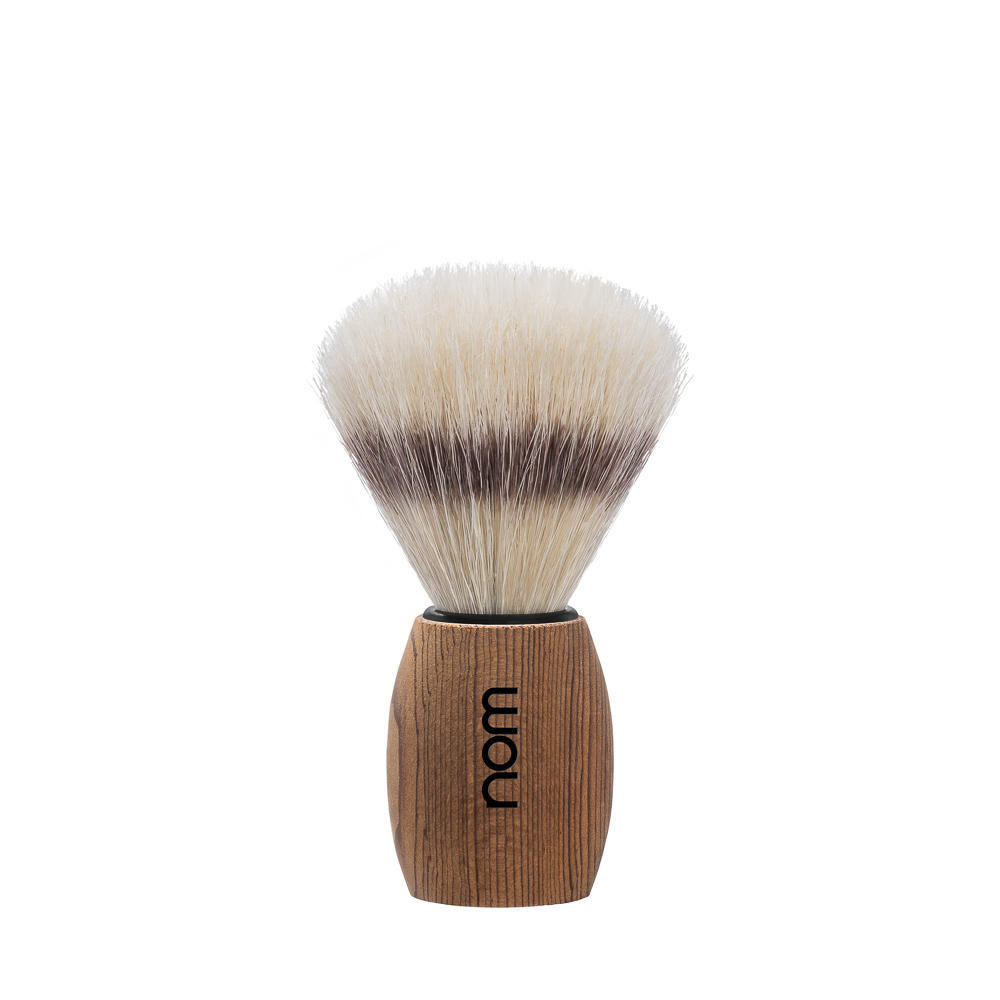 nom - OLE shaving brush, pure bristle, handle material Pure Spruce
All-around simple – and yet by no means ordinary: That's OLE. The handle has a beautiful round silhouette. The fine texture of these woods makes for a very contemporary and organic touch with regard to the brushes.
shaving brush with pure bristle
handle material: thermo processed spruce
ring size: 21 mm
The material pure bristle taken from boars produces the most bracing massage effect. The bristle brush becomes softer with use. It offers inexpensive, easy entry into the world of wet shaving. Colors range from yellow to white. With a black imitation band as decoration.