R55F MÜHLE PURIST, Karelian Masur Birch Fusion Razor
MÜHLE
R55F MÜHLE PURIST, Karelian Masur Birch Fusion Razor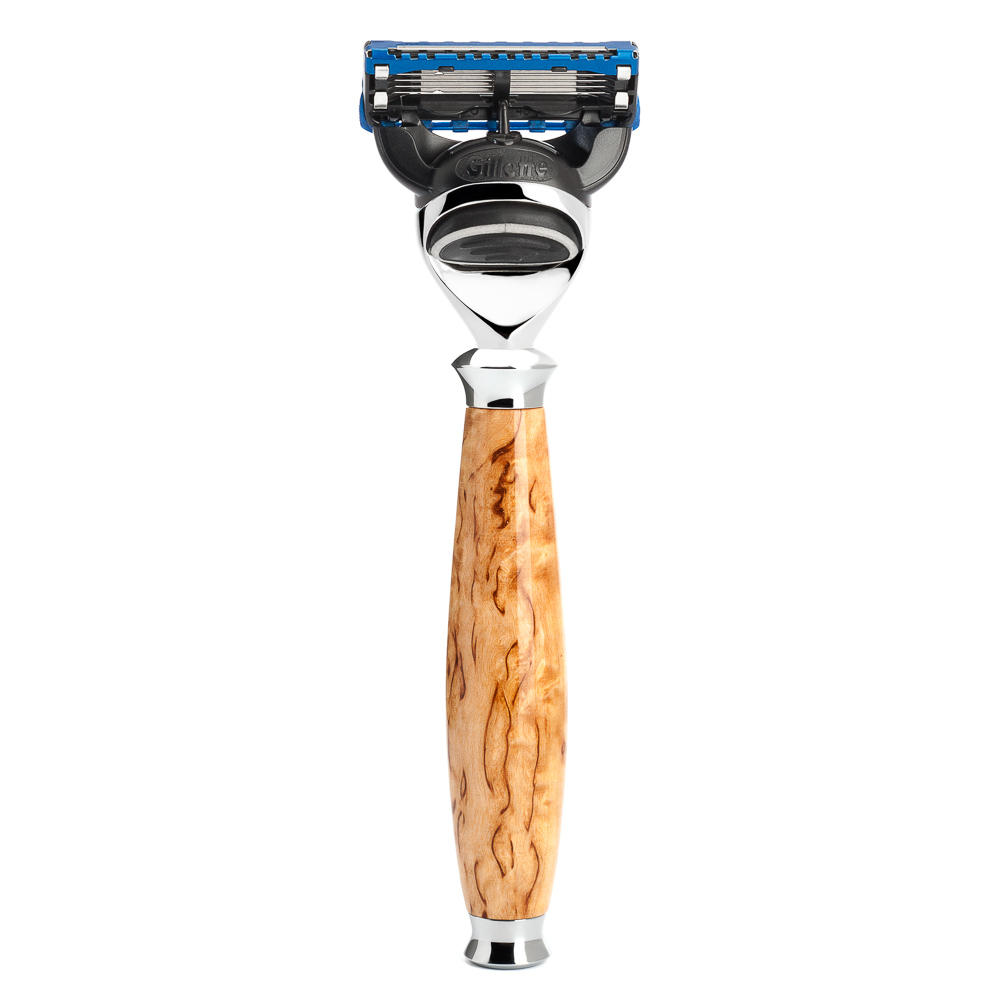 PURIST - 5-blade razor from MÜHLE, Gillette® Fusion™, handle material karelian masur birch
5-blade razor, compatible with Gillette® Fusion™
Handles made of karelian masur birch with chrome-plated metal highlights

The Material - Karelian masur birch
The particularly beautiful wood of the masur birch comes from trees in the tree-line regions of the far north. Due to the harsh climatic conditions, the growth height is low and the wood develops an exceptionally rich grain. The precious wood has therefore been traditionally worked to create decorative objects.
The hand-picked square timbers are shaped by turning. Only the finest specimens are processed further and stabilised and coated in a special procedure. This makes the wood water resistant and hard-wearing. The high-gloss surface very expressively accentuates the individual veining of the grain.
Without chrome the world would forfeit a lot of its lustre. In the finish used for our wet shaving accessories it demonstrates its best qualities: The material is corrosion-resistant, very long-lasting and has a luxurious, alluring lustre. When contrasted with this, the colours and shapes of other premium materials are shown to their very best advantage.
The Razorhead - Gillette® Fusion™
The latest shaving system from Gillette® embraces five blades positioned one above the other as well as a precision edging blade located on the back of the cartridge. This design ensures a very close and gentle shave. Its simple and safe handling is ideal even for newcomers. The blades are available from retailers everywhere.
Measures
Dimension: 40 mm x 132 mm
Weight: 62 g