R870F MÜHLE KOSMO, Olive Wood / Chrome, Fusion Razor
MÜHLE
R870F MÜHLE KOSMO, Olive Wood / Chrome, Fusion Razor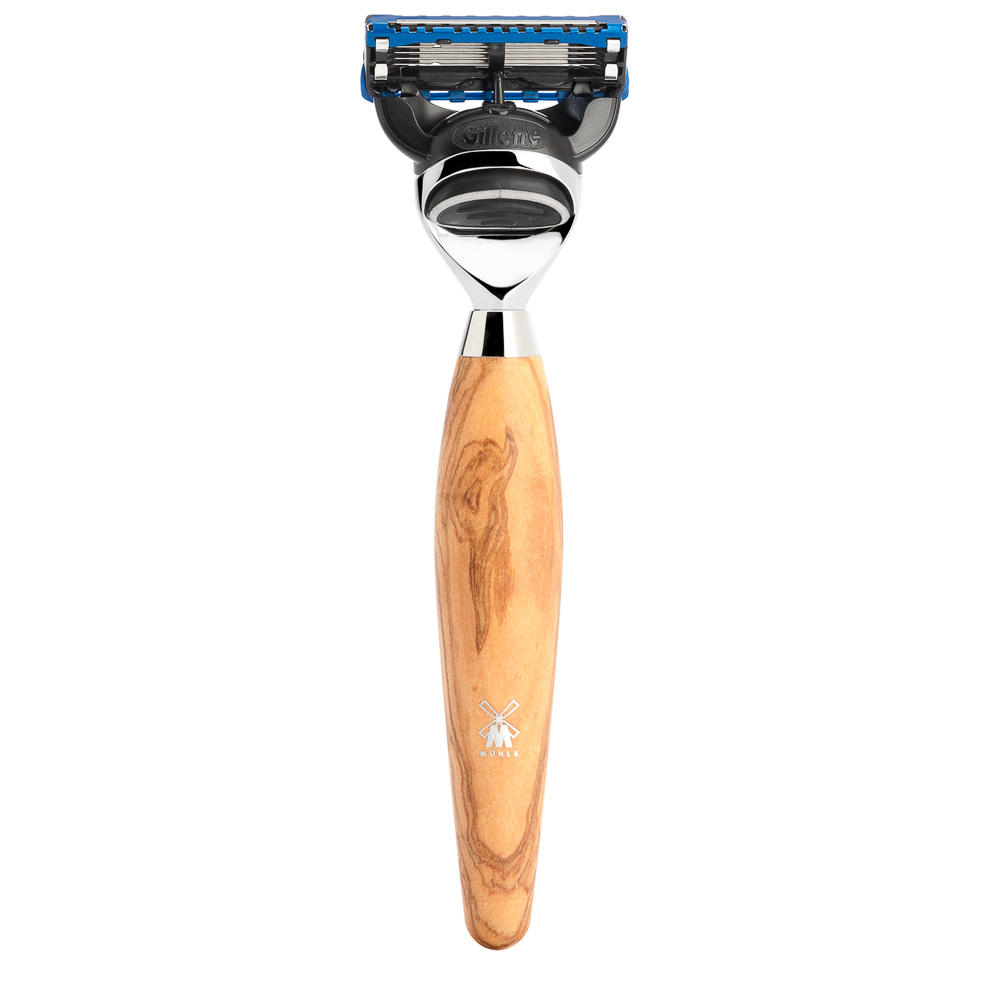 KOSMO - 5-blade razor from MÜHLE, Gillette® Fusion™, handle material olive wood
5-blade razor, compatible with Gillette® Fusion™
Handles made of olive wood with chrome-plated metal highlights
The Material - Olive wood
Since ancient times, olive wood has been valued for its outstanding material characteristics and warm colouring. It is to be found throughout the Mediterranean region and has been used for centuries to make durable goods or artistic objects.
The wood we use must be dried carefully for months before the handles are turned. We then sand the surfaces, seal them with oil and polish them to a silky finish. This brings out the gentle, honey-coloured grain of the wood particularly well.
Without chrome the world would forfeit a lot of its lustre. In the finish used for our wet shaving accessories it demonstrates its best qualities: The material is corrosion-resistant, very long-lasting and has a luxurious, alluring lustre. When contrasted with this, the colours and shapes of other premium materials are shown to their very best advantage.
The Razorhead - Gillette® Fusion™
The latest shaving system from Gillette® embraces five blades positioned one above the other as well as a precision edging blade located on the back of the cartridge. This design ensures a very close and gentle shave. Its simple and safe handling is ideal even for newcomers. The blades are available from retailers everywhere.