RHMSRSET MÜHLE Chrome Shaving Brush and Razor Stand
MÜHLE
RHMSRSET MÜHLE Chrome Shaving Brush and Razor Stand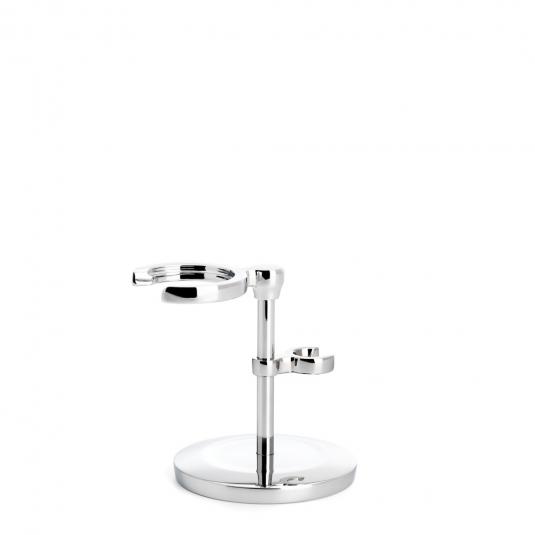 Stand for classic safety razors and shaving brushes from MÜHLE, chrome-plated
Stand for MÜHLE DE razors and brushes, suitable for R89, R106, R107, R41, R102, R101, R89 GRANDE, R41 GRANDE and brushes 091M89, 091M89 ROSEGOLD, 091M106, 091M107, 31M89, 31M89 ROSEGOLD, 31M106, 31M107 - made of brass, chrome plated.
Weight: 195 g
Measurements: ø 65 mm, height 75 mm.
We recommend our rust-proof MÜHLE razor blades which are the perfect match for our safety razors.