RHXGFORESTSR MÜHLE HEXAGON Forest Safety Razor
MÜHLE
RHXGFORESTSR MÜHLE HEXAGON Forest Safety Razor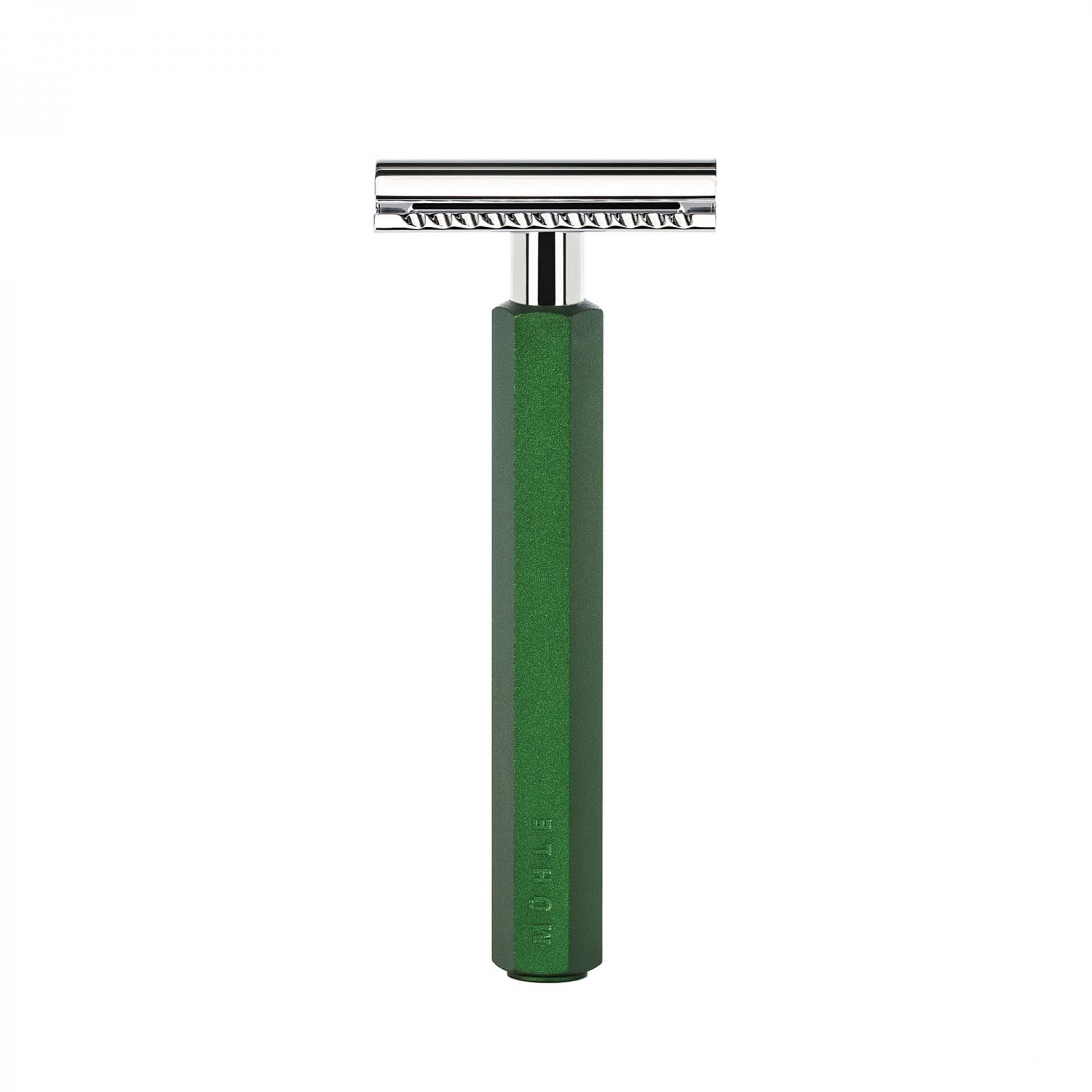 HEXAGON - Safety razor designed by Mark Braun, closed comb, handle anodised aluminum, forest
Ergonomic and casually elegant, like a good pen: The HEXAGON safety razors are outstanding contemporary shaving implements. Elaborately chrome-plated components – a material, for which the company is known worldwide – create a contrast to the matt finish of each product.
Safety razor, compatible with classic razor blades
handle made of anodised aluminum, forest

The HEXAGON series
Precision implements, perfect design: For the HEXAGON range of products, MÜHLE has collaborated with renowned Berlin designer Mark Braun. The result? The finest shaving implements, expertly proportioned – but by no means classic. Because: The hexagonal profile of each of these products combines contemporary design with traditional – and thoroughly practical – elements to ensure ergonomics, grip, and functionality. A design approach for which Mark Braun has already won many awards.
 
Brand new – but still familiar: Even the matt metallic finish of the handle is new, as is the understated engraving (for typographers: in Myriad Pro font). And yet these products are MÜHLE through and through: The razor features the same attachment as the classic R89. An additional detail that spans the collection is the chrome-plated finish – at which MÜHLE excels.
 
And there could be no more modern or worldly a choice of colours than Graphite, Forest and Bronze. These fine, earthy tones are also a small reference to the Erzgebirge, the hilly no-man's-land between Saxony and Bohemia, where shaving culture has made its home.

The Razorhead - Classic razor blade
For generations, the safety razor has been regarded as a stylish classic which can even shave edges with precision. For many, it is the razor par excellence. Its styling is ideally suited to the design of the MÜHLE products.

Even if the open blade does demand a little respect at first: After a brief familiarisation period, and guided by a steady hand, it produces a very close shave and a lasting result. Unlike modern blade systems, the head of the safety razor does not move. The blades are replaced by unscrewing the cap. They can be purchased from us and by retailers everywhere.

Measures
102 mm x 12 mm
weight: 67 g
We recommend our rust-proof MÜHLE razor blades which are the perfect match for our safety razors.