RN3SD MÜHLE SHAVE CARE, Steamed Ash Dish incl. Sea Buckthorn Shaving Soap, 65g
MÜHLE
RN3SD MÜHLE SHAVE CARE, Steamed Ash Dish incl. Sea Buckthorn Shaving Soap, 65g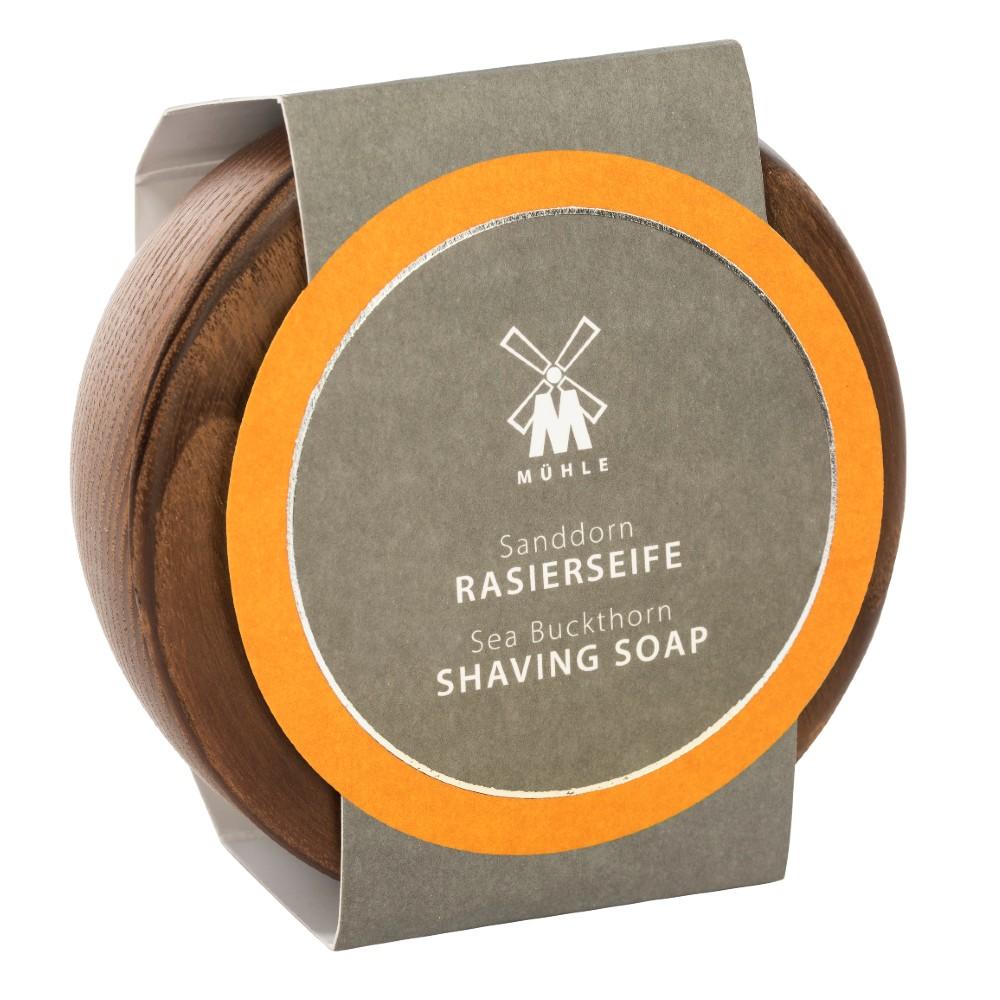 Since the 18th century, shaving soaps have established themselves as care products for wet shaving. At the touch of the brush the soap provides a light and dense shaving foam which can then be applied to the skin and covered with a delicate massage.
All MÜHLE soaps are made from very elaborate recipes that perfectly prepare the skin and beard at a particularly careful and mild shave. A benefactor fun!
Sea Buckthorn – fruity and fresh – in Steamed Ash bowl
Created for all skin types, this line supports the regeneration of the cell structure – acting like a weatherproof coating for the skin. Here, extremely fine sea buckthorn obtained from plants in various coastal areas has been supplemented with fresh and fruity notes of lime and orange.
Shaving soaps from MÜHLE prepare the skin and beard optimally for a close wet gentle shave.