099H250 MÜHLE Classic Small Olive Wood Silvertip Badger Shaving Brush
MÜHLE
099H250 MÜHLE Classic Small Olive Wood Silvertip Badger Shaving Brush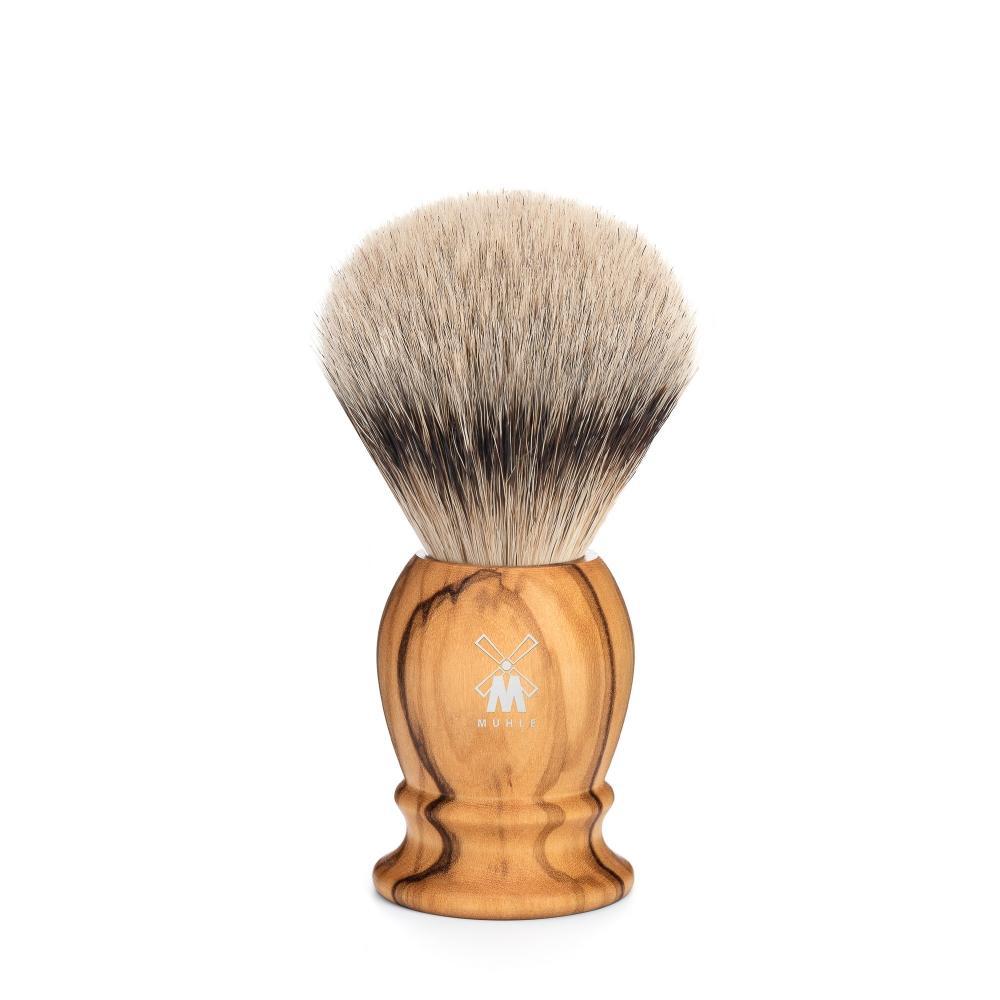 Description
Shaving brush with silvertip badger
Ring size S: 19 mm
Handles made of olive wood
The Material - Olive wood
Since ancient times, olive wood has been valued for its outstanding material characteristics and warm colouring. It is to be found throughout the Mediterranean region and has been used for centuries to make durable goods or artistic objects.
The wood we use must be dried carefully for months before the handles are turned. We then sand the surfaces, seal them with oil and polish them to a silky finish. This brings out the gentle, honey-coloured grain of the wood particularly well.
The Brushhead - Silvertip badger
Among connoisseurs, silvertip badger is regarded as the pièce de résistance: Only the best, carefully selected badger hair is used for these purely handcrafted shaving brushes. The precious natural material is particularly soft and flexible.
The fine, conically tapering hairs possess the ability to retain a large amount of water and produce a dense, creamy lather. Another sign of quality is the even black band running horizontally through the predominantly silvery gleaming hair. This premium product is manufactured using historical tools in an artisan procedure mastered by only a few specialists worldwide.
The semi-circular shape of the brush head is created by hand when binding the brush. The fine tips therefore do not require trimming and the natural softness of the hair is retained