Triumph & Disaster Conditioner 500ml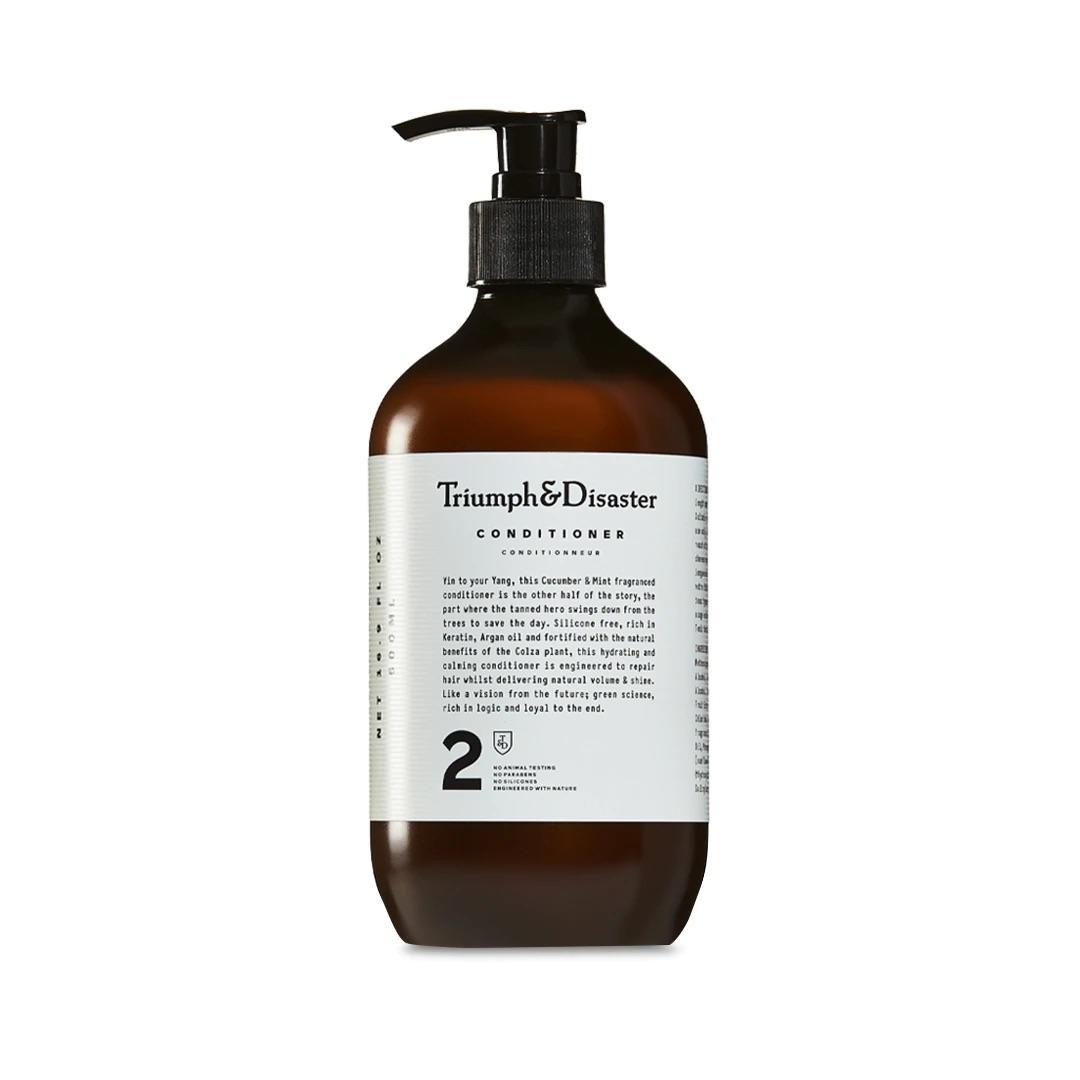 Yin to your Yang, this Cucumber & Mint fragranced conditioner is the other half of the story, the part where the tanned hero swings down from the trees to save the day.
Silicone free, rich in Keratin, Argan oil and fortified with the natural benefits of the Colza plant, this hydrating and calming conditioner is engineered to repair, detangle and destress modern hair, whilst delivering natural volume & shine. Like a vision from the future; green science, rich in logic and loyal to the end.
Triumph and Disaster 100% Natural, detangling conditioner delivers a lightweight nourishing formula that restores natural shine and hydrates hair without unnecessary chemicals and silicones. Proving nature knows best, it always has and always will.
Key Ingredients
Colza plant
Is a natural silicone substitute that acts to detangle and release emotionally wrought, tortured hair. It's safe and natural making it gentle enough to use everyday.
Hydrolysed Keratin
Keratin gives structure and protection to our hair and cells whilst also helping injured cells to heal and grow. Sourced from NZ Wool, Keratin protects brittle hair, repairs, strengthens and nourishes.
Argan Oil
Packed full of Vitamin E & Omega Fatty Acids. Comes from Morocco's Argan Tree. A 'wonder ingredient' for skin, hair with healing, antioxidant and moisturising properties. Great for problematic scalp issues.