Triumph & Disaster Dichotomy Eye Serum 15ml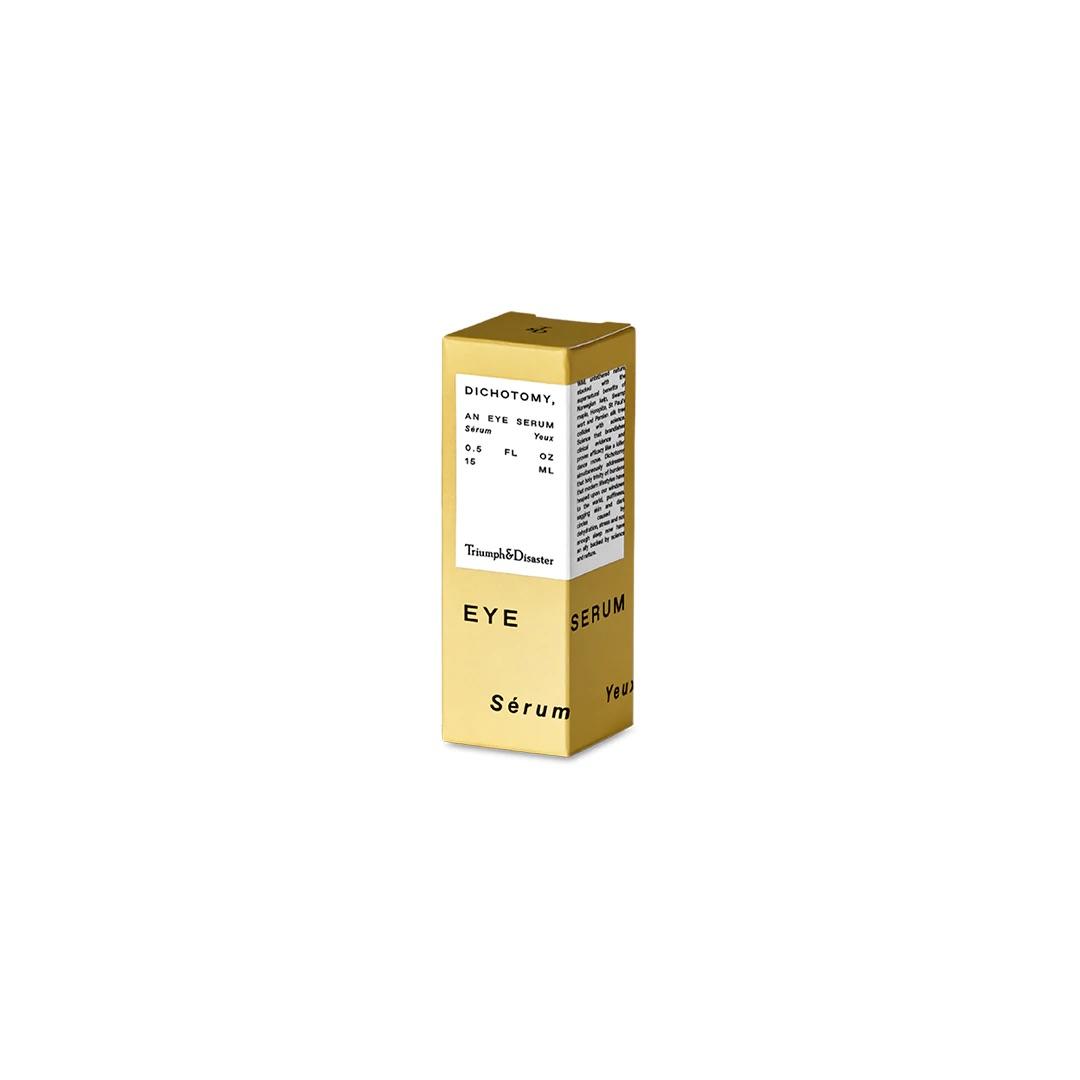 Dichotomy Eye Serum is our happy collision of two historic foes. In the blue corner: Nature. Wild, untethered nature stacked with the supernatural benefits of Norwegian Kelp, Swamp Maple, Horopito, St Paul's Wort and Persian Silk Tree. The red corner: Science, brandishing clinical evidence and proven efficacy like a killer dance move. Apart, they are tremendous. Colliding together, they are the future. Dichotomy is now.
Directions
Dot a small amount of serum around the orbital bone, working from the inner to the outer corners of the skin around your eye area.
Key ingredients
Kakadu Plum Fruit
Used medicinally for thousands of years by indigenous Australians, Kakadu plum is believed to possess the most Vitamin C of any food on Earth; Being up to 100 times that found in an orange. Vitamin C is a potent antioxidant and vital nutrient in slowing the aging process. It is crucial for the production of prolin, an amino acid essential to create collagen.
Persian Silk Tree
Persian Silk tree bark is an awesome and effective organic extract that is really expensive. Seriously it is one of the most expensive skincare ingredients doing the rounds due in a large part to its proven effect on soft skin, most noticeable on sagging eyelids. Persian Silk tree extract genuinely appears to slow the skins ageing process, like a veritable spring of eternal youth.
Norwegian Kelp
Predominantly found in the North Atlantic Ocean (near Norway). Traditionally used for its nutritive and skin soothing properties. Being rich in minerals like Potassium, Calcium, Magnesium and Iodine, it's awesome for hydration and is anti inflammatory when applied on the skin as a firming, healing and strengthening agent.