Triumph & Disaster Dark Moon Hydrating Cream 50ml Jar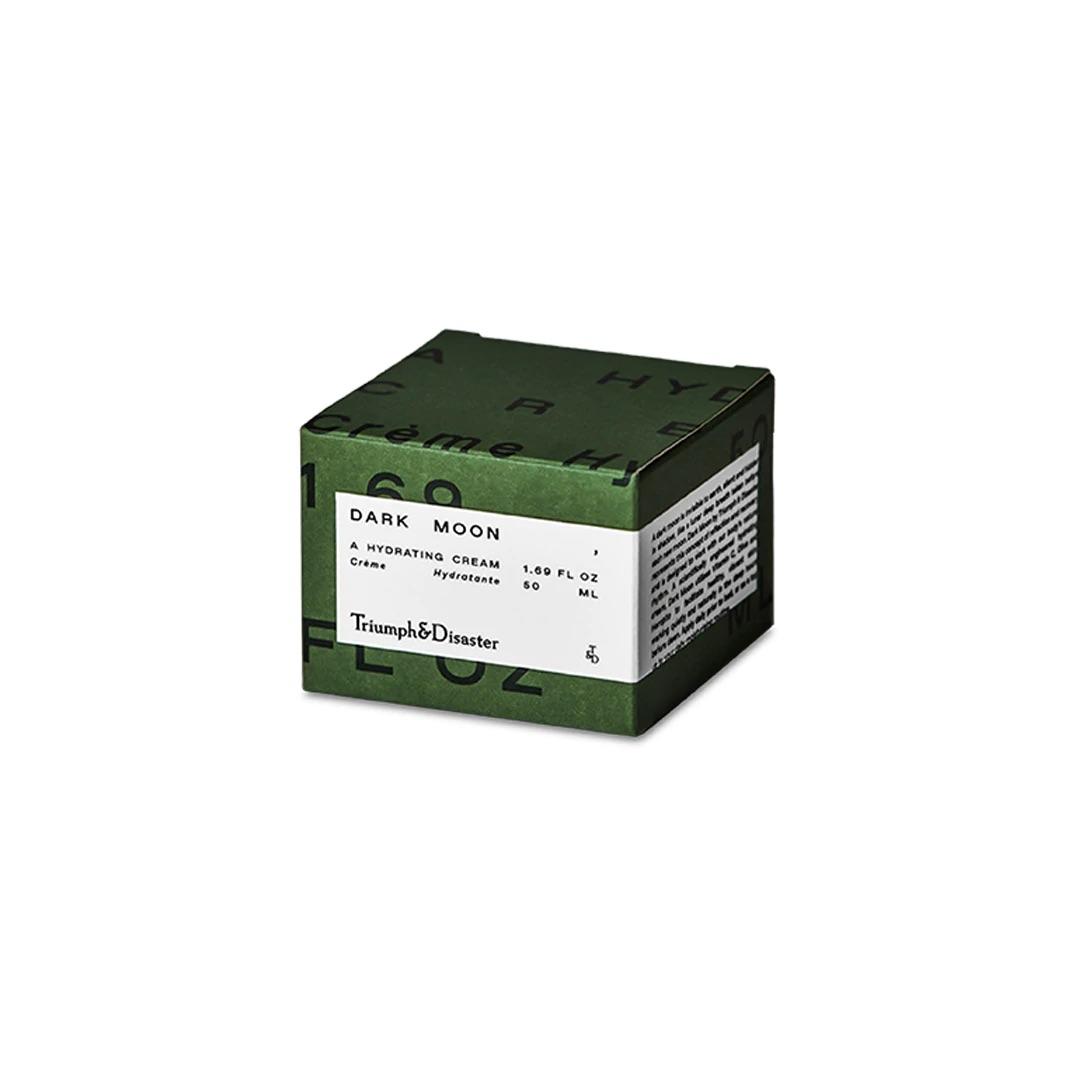 The dark moon is invisible to Earth, silent and hidden in shadow, a deep breath taken before each lunar cycle. 'Dark Moon' by Triumph & Disaster represents this concept of reflection and recovery and is designed to work with our body's natural rhythm. A scientifically engineered hydrating cream, Dark Moon utilises Vitamin C, Olive and Horopito to facilitate healthy, vibrant skin; working silently and naturally in the deep hours before dawn.
Directions
Apply daily prior to bed, or as a top up to your daily moisturising routine. 
Key ingredients
Kakadu Plum
Used medicinally for thousands of years by indigenous Australians, Kakadu plum is believed to possess the most Vitamin C of any food on Earth; Being up to 100 times that found in an orange. Vitamin C is a potent antioxidant and vital nutrient in slowing the aging process. It is crucial for the production of prolin, an amino acid essential to create collagen.
Horopito
Found only in Aoteoroa (New Zealand), Horopito is one of the worlds oldest flowering plants, surviving for over 65 million years thanks to its natural chemical defence system. Rich in antioxidants, Horopito has withstood the knocks, lasting ice ages and droughts that wiped out many less robust species. Its properties like these that make it a fantastic toning and conditioning agent.
Swamp Maple Bark
Maple bark extract is a naturally occurring active ingredient with clinically proven procollagen and proelastin properties. Swamp Maple stimulates dermal regeneration by increasing collagen production while inhibiting collagenase enzyme synthesis that degrades collagen with age. Clinical studies reveal the complete and long-term efficacy of this polyphenolic extract with measured wrinkle amplitude reduction as well as visible effects expressed with before and after treatment documentation.