Triumph & Disaster No Dice Sunscreen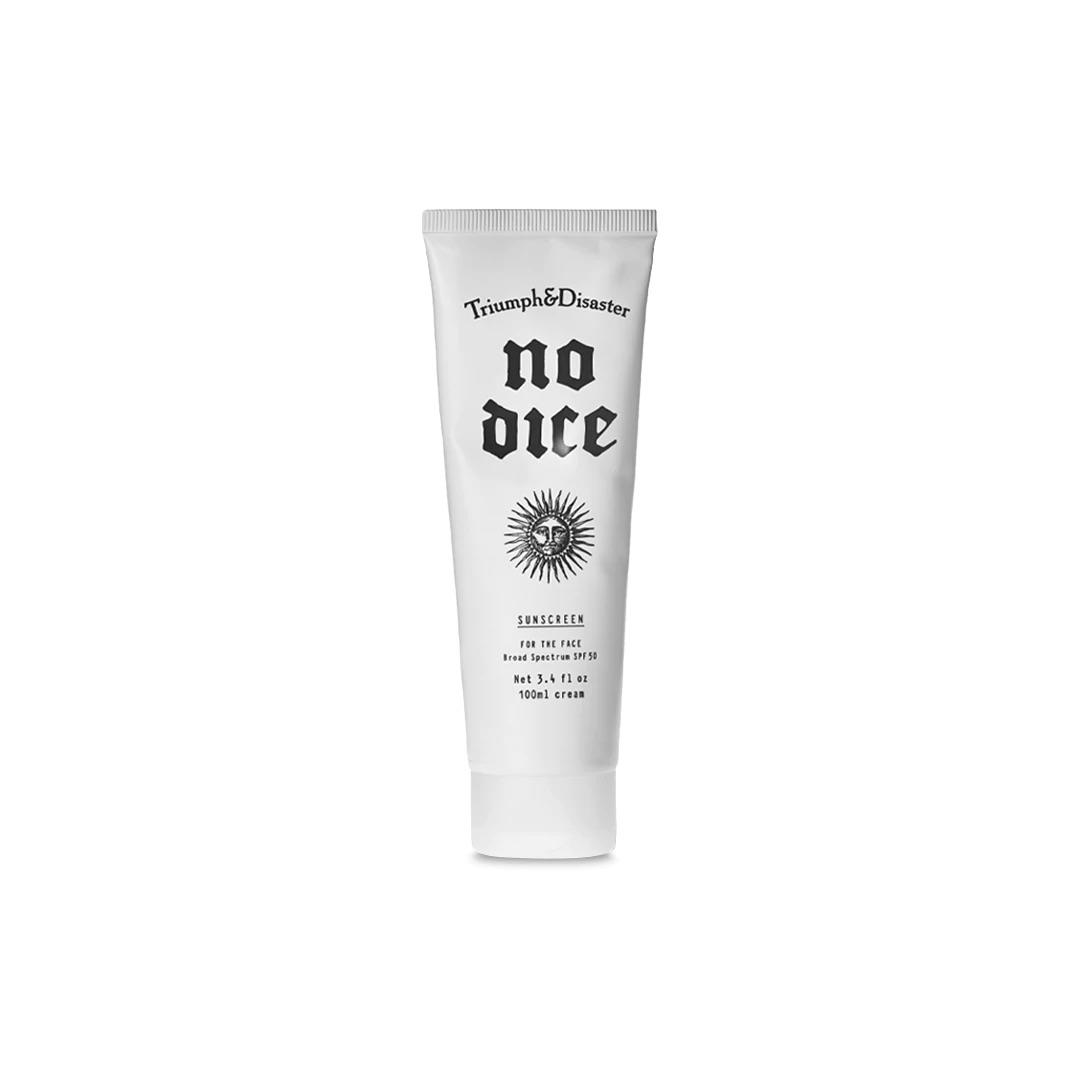 The saying 'NO DICE' always seemed like a great attitude to bring to a fight, and when it comes to the sun and what it can do to the unprepared, it is a dangerous game we play, so we say no way to UVA, UVB and harmful rays, instead use NO DICE SPF 50 for your face everyday.
No Dice sunscreen is 87% natural, utilises natural actives and is free of denatured alcohol – and that's a really good thing. We use safe synthetic science to enhance the brilliant protection provided by the proven natural minerals zinc and titanium.
No Dice is TRULY Non Whitening – ultra safe sun protection without turning you into Marcel Marceau. Perfect for serious occasions when looking funny is not ok.
It's non Greasy – so no more shiny nostrils, dripping brows or stained necklines. No Dice goes on dry and absorbs quickly avoiding the greasy feeling left by many sunscreens. No Dice has been engineered for those occasions when you are in the sun, but don't wish to smell like a pineapple or look like a clown and delivers ultra premium, natural protection in a demure manner that won't ruin your clothes or let you down when you need to look your best but cannot avoid the sun.
Key ingredients
Zinc/SPF
Naturally prevents UV light from hitting the skin. Think of it as a physical barrier or a "physical" sunscreen. It reflects the sun's UV rays and prevents most of them from damaging skin. Because Zinc oxide is not absorbed into the skin, it is non-irritating, non-allergenic, and non-comedogenic.
Jojoba Esters
Derived from the seed oil; naturally occurring component of jojoba oil, adds fundamental moisturising properties to no dice, enhancing skins natural sun protection qualities.
Green Tea
Derived from the plant leaf, green tea is an antioxidant and helps protect from free-radical damage. Phosphates in Green Tea also assist with UV filtering.