Triumph & Disaster Sample kit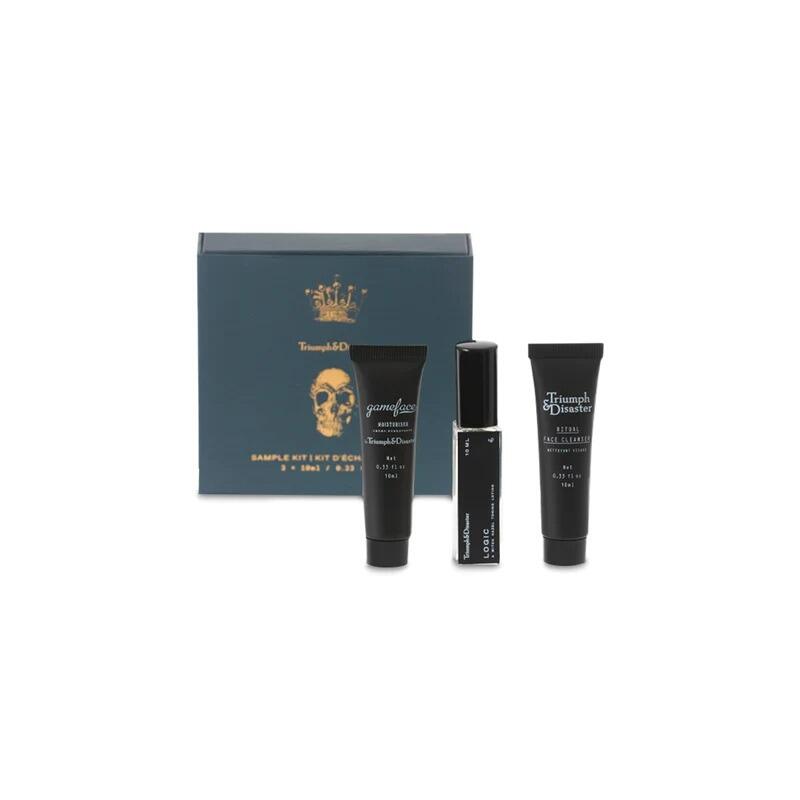 This little sample kit is much more than a hit to the face. This sample kit is the start of something. It may be the first step in a long and wonderful journey, or the beginnings of a daily ritual, whatever it is, well done on starting.
Kit includes;
1 x 10ml facial toner
1 x 10ml facial cleanser
1 x 10ml facial moisturiser
It makes a great Xmas gift, stocking filler or secret Santa and is two weeks of rituals for most people.
Suitable for all skin types.