ACCA KAPPA White Moss Bath & Shower Gel 500ml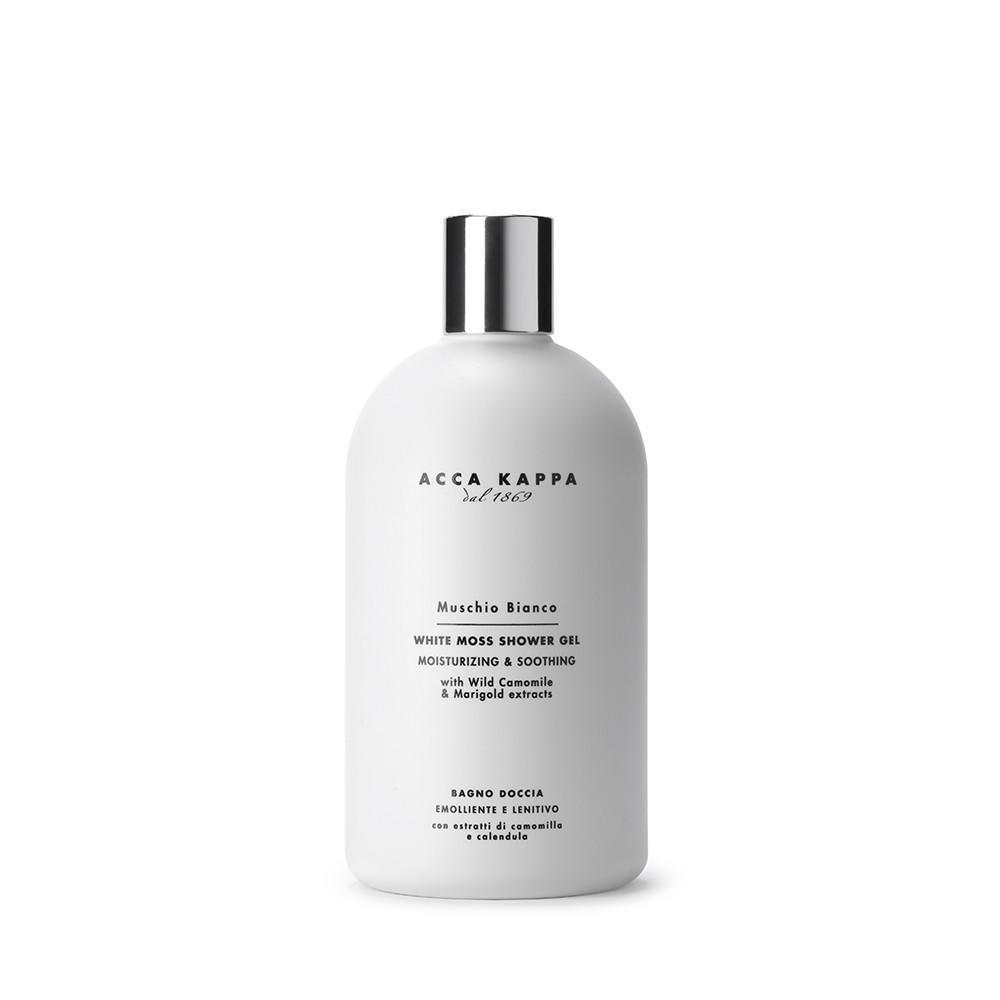 ACCA KAPPA's most iconic range, White Moss, surrounds the body with the fragrance and freshness of Italian spring. Harmoniously blending sweet and sensual notes, the range was created for both men and women alike.  A delicate and refined contemporary classic.
Moisturising and soothing, this gentle Bath and Shower gel is ideal for sensitive skin. Contains extracts of Chamomile and Marigold to help soothe the skin, whilst the gel's high content of glycerine, rice starch and silk proteins deeply moisturise.  All surfactants are of plant origin, and effectively cleanse without drying the skin.
Does not contain: SLS, Parabens, GMOs, Petrolates, Chemical Antioxidants, Silicones, Glycol