ACCA KAPPA White Moss Conditioner for Delicate Hair 250ml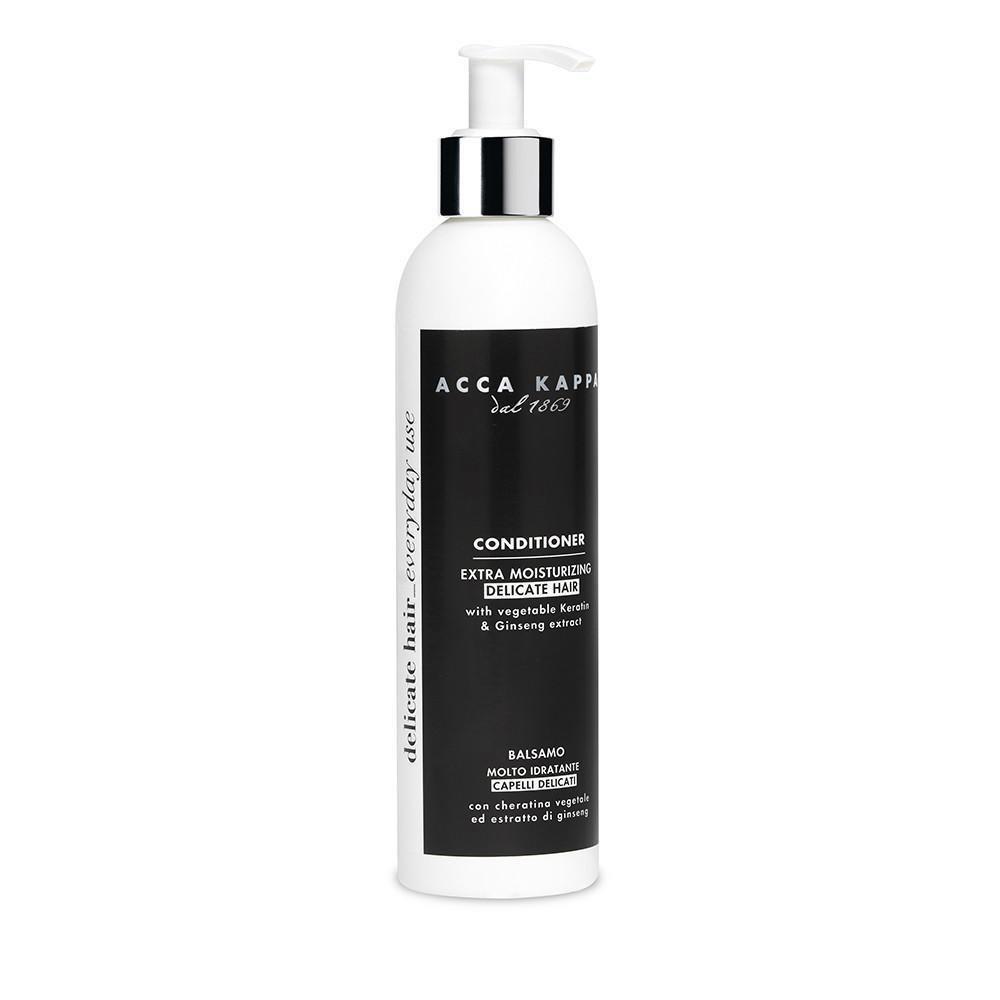 ACCA KAPPA's most iconic range, White Moss, surrounds the body with the fragrance and freshness of Italian spring. Harmoniously blending sweet and sensual notes, the range was created for both men and women alike.  A delicate and refined contemporary classic.
Richly nourishing, the conditioner combines plant-based amino acids and vegetable keratin to help restructure and moisturise the hair. Unique in its ability to capture and transport water, vegetable keratin closely resembles hair keratin, enabling it to penetrate and moisturise the hair much more effectively than other active ingredients. Particularly suitable for delicate hair, the conditioner also contains ginseng extract to help stimulate and revitalise hair.
Does not contain: SLS, Parabens, GMOs