ACCA KAPPA White Moss Deodorant Spray 125ml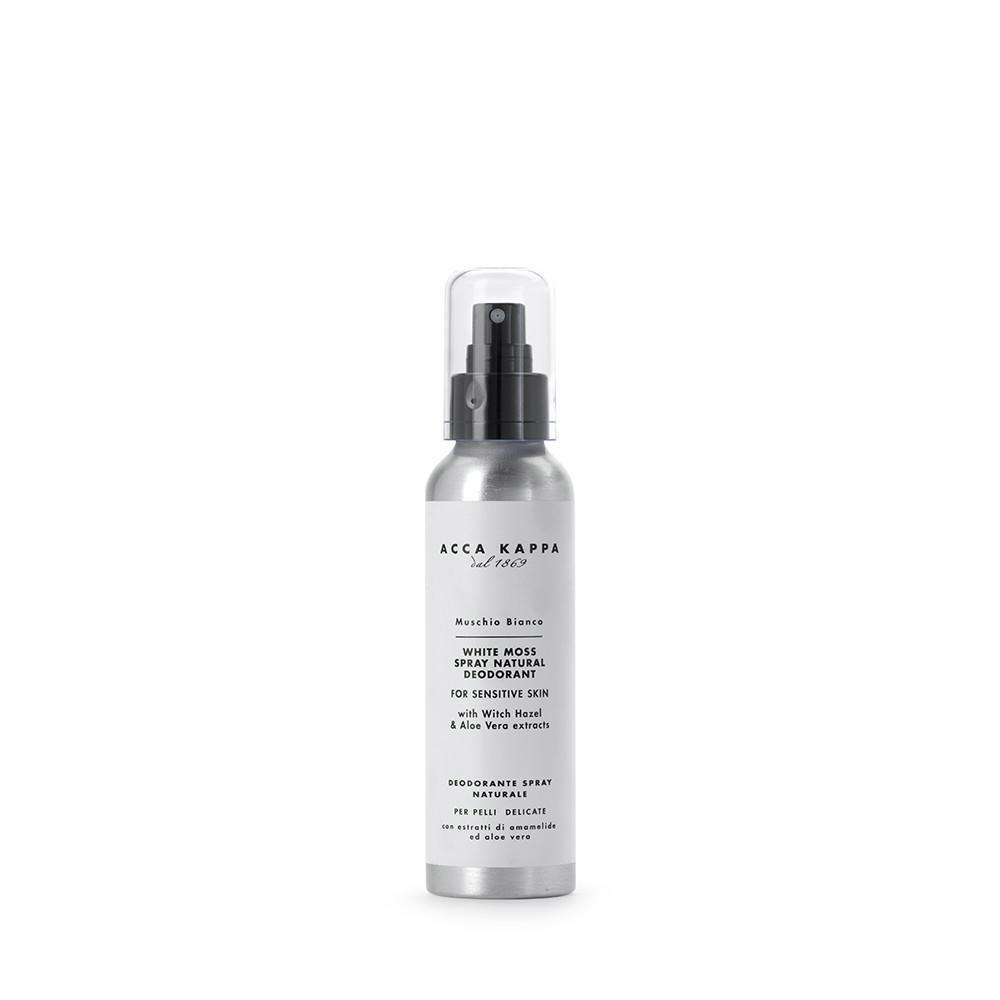 ACCA KAPPA's most iconic range, White Moss, surrounds the body with the fragrance and freshness of Italian spring. Harmoniously blending sweet and sensual notes, the range was created for both men and women alike.  A delicate and refined contemporary classic.
Fantastic for protecting sensitive skin, this alcohol-free deodorant effectively eliminates odours whilst respecting the skin's natural balance. Long lasting and enriched with complimentary natural compounds such as Aloe Vera, Propolis, Millet, Witch Hazel and Echinacea. Helping to soothe, the deodorant is also formulated with essential Amino Acids, Flavones, Antioxidants and Polysaccharides making it ideal for sensitive skin.
Does not contain: Parabens, Petrolates, Chemical Antioxidants, GMOs, Glycol, Silicones